Medical School and Veterans Affairs Partnerships

 

Advance Research, Innovation

 
Since the end of World War II, when an overwhelming number of veterans returned from deployment in need of care, the U.S. Department of Veterans Affairs (VA) and the nation's medical schools have successfully partnered to advance innovations — and the impact of this 77-year partnership continues to influence education, health care, and research.
The VA now conducts programs for more than 120,000 health care students and trainees annually in affiliation with over 1,800 educational institutions, including 97 percent of the country's medical schools. Nearly 70 percent of all physicians have trained with the VA in at least one of its 170 medical centers.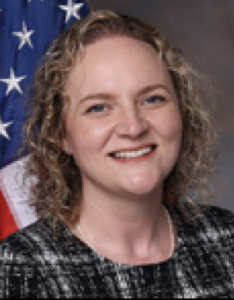 This history has led to a variety of important specialties and clinical disciplines across medicine, says Erin Patel, PsyD, executive director of health professions education for the Office of Academic Affiliations at the VA. This includes establishing the profession of physician assistants as well as medical subspecialties like geriatric medicine, hospice and palliative care, addiction, psychiatry, and spinal cord injury, she says.
Medical school and VA collaborations have a goal to serve veteran populations who have unique needs and face unique health inequities and disparities compared to the general population, such as post-traumatic stress disorder, traumatic brain injury, and illness caused by exposure to hazardous materials.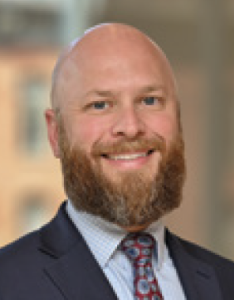 "The sacrifice that veteran populations have made for our country make our advocacy and support absolutely critical," says Matthew Shick, JD, senior director of government relations and regulatory affairs at the Association of American Medical Colleges (AAMC). "The VA, and really the nation, has a commitment to provide health care for those veterans, and I think the academic medicine community sees itself as part of that mission."
Affiliations, Programs, and Advocacy
The collaboration between the VA and medical schools provides ample opportunity for students to gain necessary interprofessional clinical experience for graduation and, eventually, licensure, says Patel. Once students complete medical school, they pursue further medical education, which includes residency and fellowship programs, and both are commonly offered at VA facilities.
Faculty, who are oftentimes jointly employed by the VA and a medical school, also advance VA research, patient care, and trainee education, Shick says.
Together, the VA and AAMC advocate for advanced veteran care programs. For example, the VA recently created the VA Rural Interprofessional Faculty Development Initiative, a two-year training program designed to attract providers to rural communities where there are large populations of veterans. Additionally, legislation known as the Veterans Access, Choice, and Accountability Act, which was approved in 2014, added 1,500 openings for graduate medical education students over several years in priority areas such as primary care and mental health, Patel says.
The VA is also expanding its affiliations with Minority-Serving Institutions (MSIs) to attract a more diverse workforce of physicians serving veterans. In the last academic year, over 34,000 trainees from MSIs have worked with the VA, Patel says.
"We know from research that having providers that match your individual characteristics improves health care," she says.
University Collaborations
At Northwestern University, the Feinberg School of Medicine ties VA clinical rotations to its curriculum. Residency and fellowship programs additionally rotate trainees between the McGaw Medical Center of Northwestern University with affiliated VA hospitals and clinics.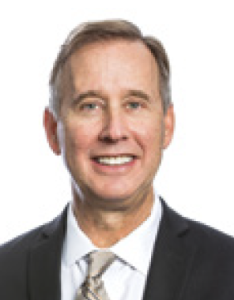 Northwestern alumni and faculty advance cooperative studies with the VA as well. One such faculty member is Richard Lieber, PhD, professor of physical medicine and rehabilitation and neuroscience, and senior research scientist at the Edward Hines Jr. VA Hospital. 
Lieber was granted the highest award in research by the VA, the 2023 Paul B. Magnuson Award for Outstanding Achievement in Rehabilitation Research and Development, for his work advancing functional capacity, mobility, and quality of life for veterans with disabilities.
There are many advantages of working with veterans that students and residents from Northwestern become familiar with, Lieber says, including the pragmatic, results-driven system of the VA and patients who seek care with a desire to progress science.
"Veterans are altruistic, they're service oriented," he says. "A lot of them obviously give their lives for the country. Many of them give their bodies for the country. … So they are used to sacrifice. And if treating them — sacrifice — helps one of their buddies, they'll do it in a millisecond. They don't even hesitate."
The Birmingham VA Health Care System (BVAHCS) is located near The University of Alabama at Birmingham (UAB) campus. In addition to the affiliation with the UAB Heersink School of Medicine, BVAHCS also works with the university's schools of nursing, dentistry, optometry, and health professions. Each academic year, about 700 physician residents and over 115 medical students rotate at the Birmingham VA, and most staff physicians have joint affiliations.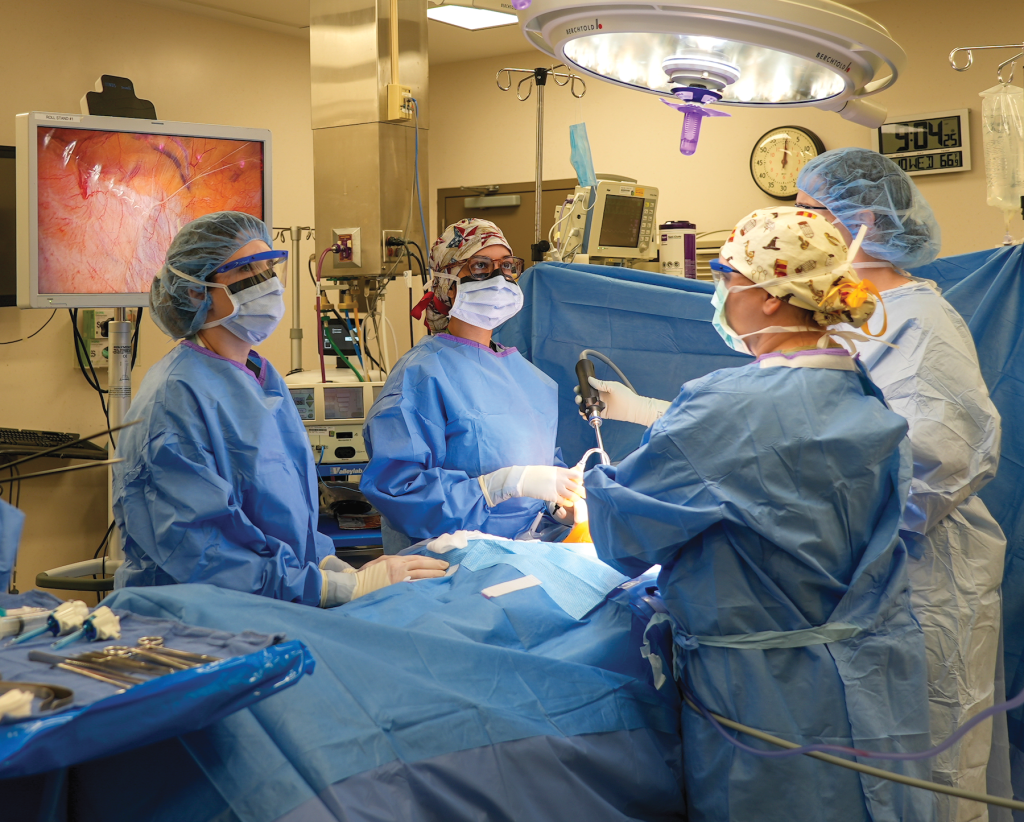 The Tinsley Harrison Internal Medicine Residency Program trains residents both at the UAB Hospital and BVAHCS. 
Jason Morris, MD, went through the residency program himself and now serves as director of education at BVAHCS and associate director of the residency program. 
His resident experiences caring for veteran patients have stuck with him through the years. Trainees often form long-lasting relationships with many of the veterans they care for, he says, which is why physicians go into medicine in the first place.
"My advice to medical students and residents is always — you did not write your personal statement saying you can't wait to sit in front of a computer and read about a [veteran] patient or their medical problems, you wrote about being at the bedside, talking with them," he says. "So go to the bedside. Spend time with them. Get to know what they're like outside the hospital, what their hopes and dreams and goals are, and then try to find ways to help them get there."●
This article was published in our May 2023 issue.