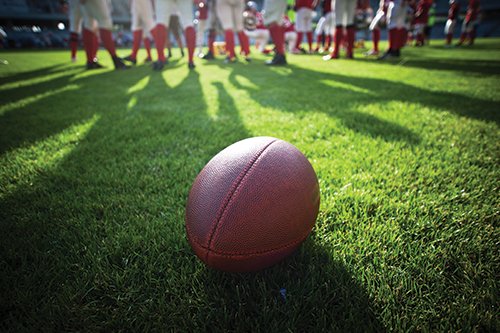 On November 28, Vanderbilt University (VU) senior Sarah Fuller made history as the first woman to play in a football game for a Power Five school.
"Ladies and Gentlemen, you have witnessed history here at Faurot Field," the game announcer said after Fuller made a kickoff for the Commodores during the third quarter against the University of Missouri Tigers.
Fuller, a Texas native and goalkeeper for VU's women soccer team, was recruited to kick for the Commodores after COVID-19 contact tracing required several team specialists to quarantine. She spent the week prior to Saturday's game practicing with the team.
"It's an honor they called on me to be able to do this and help them out," Fuller told VU prior to the game. 
Fuller's historic kick went 30 yards before it was downed at Missouri's 35-yard line. During the game, Fuller's helmet had the phrase "Play Like A Girl" on the back of it, a message she has also tweeted before the game.  
"No female has ever played in a Power 5 regular-season game before and only two others – Katie Hnida for New Mexico and April Goss for Kent State – have ever appeared in a Football Bowl Subdivision contest," VU's football website states.
The Power Five refers to the largest athletic college which includes: the Southeastern Conference (SEC), Atlantic Coast Conference, Big Ten Conference, Big 12 Conference, and Pac-12 Conference. There are currently 65 colleges and universities that form the Power Five.
Vanderbilt lost to Missouri on Saturday with a defeat of 0-41.