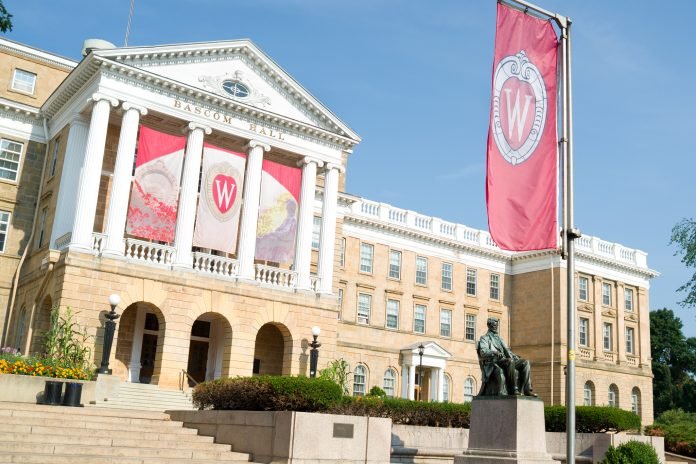 University of Wisconsin (UW) System President Jay Rothman voiced his support of campus DEI (diversity, equity, and inclusion) initiatives this week amidst efforts by Republican lawmakers to cut funding to such programming.
On Monday, Rothman testified to the State Senate Committee on Universities and Revenue that although he believes "there are some issues" with DEI on college campuses, it is essential to maintain these efforts to ensure an inclusive and welcoming environment for all, reports the Milwaukee Journal Sentinel. He also pointed out that DEI programming aims to support a wide range of groups — including women in STEM, military veterans, and first-generation college students.
"I think those [DEI programs] are important things not only for the state to ensure that we have enough graduates coming in, but it's also that those are the right things to do for society," he said.
Last week, Republican lawmakers delayed a vote on funding for UW campuses after Assembly Speaker Robin Vos (R) proposed a $32 million cut to the system's budget to hamper DEI efforts. Vos, who has stated that overturning DEI "is the single most important issue" in the U.S., said the amount is roughly equivalent to what the system has spent on funding for DEI offices over the past two years.
In addition, Republicans have turned down UW's requests for increased spending over the next two years to accommodate inflation and the tuition freeze. As a result, the system may face a funding shortfall of approximately half a billion dollars if the Republicans' budget is approved.
Democrats in Wisconsin have criticized Vos and his anti-DEI efforts, stating that such measures would have lasting financial consequences for the state.
"You'd be hard pressed to find a major organization in this country that isn't doing something to help them achieve equity and inclusion,"  Democratic State Senator Kelda Roys told the Associated Press. "The UW is the economic engine of the state. Making any cuts to the UW, especially politically motivated ones, is just going to harm every person in this state."