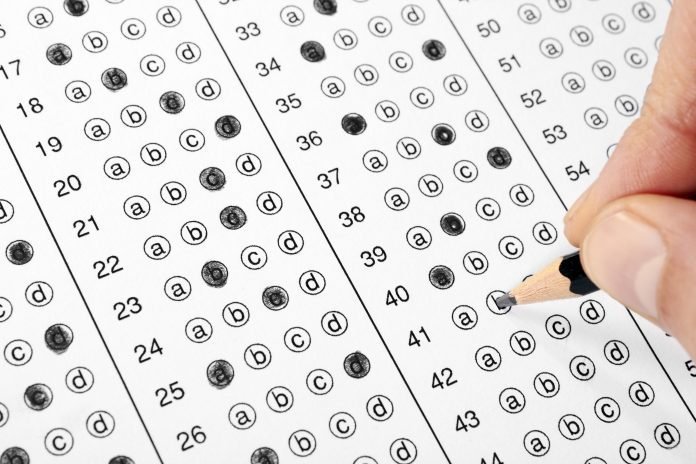 New revisions to the U.S. naturalization test by the Trump administration are more challenging and lengthier than before, according to the U.S. Citizenship and Immigration Services (USCIS) announcement last month.
The two-part test is administered by USCIS and costs $725 to take. This week, USCIS implemented updates that extend the civics study material of the exam from 100 questions to 128. 
The verbal portion of the test now requires test takers to answer 12 out of 20 questions correctly. Previously, participants were required to answer six out of 10 questions about American government and history accurately.
Several critics have condemned the new policies, saying the questions are more complex and can easily confuse English language learners. The last major update to the test was in 2008.
"It's an awful, unfair, last-second change in a very sacred process," Eric Cohen, executive director of the Immigrant Legal Resource Center (ILRC), an organization that advocates for rights for immigrants and racial justice, told Capital News Service. "They claimed every 10 years it's supposed to be changed, which is not true at all. There's nothing like that in the regulations or in the laws. It's all made up and lies, so it's very frustrating then that they do this on their way out the door."
One of the new questions asks, "Why did the United States enter the Vietnam War?" The only correct answer is "to stop the spread of Communism," according to the USCIS.
"We think that it's a way to discourage people from applying for citizenship," Bethzy Garcia, a naturalization coordinator at the Coalition for Humane Immigrant Rights in Los Angeles told KQED about the new questions.
The exam revisions are the most recent controversial updates the Trump administration has made against immigrants. Since the beginning of Trump's presidency he and his cabinet members have been criticized for enacted xenophobic policies, including building a border wall that now will be left unfinished with incoming president-elect Joe Biden pledging to freeze construction. 
Passing the exam still requires a 60 percent score.