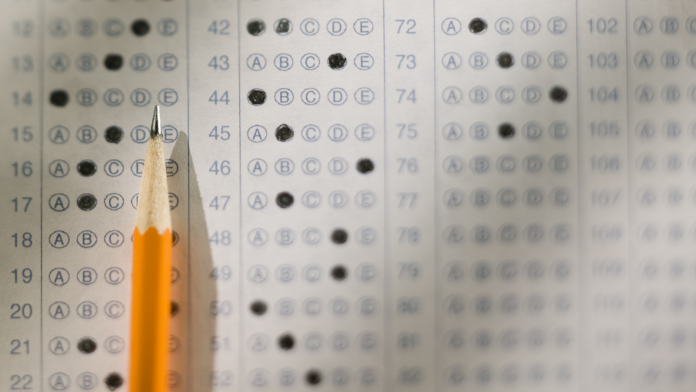 University System of Maryland (USM) schools will no longer be required to consider students' standardized test scores in the admissions process.
The USM Board of Regents voted to change the admissions policy during a board meeting on Friday, making the test-score requirement optional for all 12 of its member institutions, The Daily Record reports.
"Persons of color tend to have biases against them by these tests, and they don't get in the schools," said University of Maryland, College Park President Daryll Pines at the meeting. "This has been known historically, that it's not a good measure for admissions into universities, and that's why we have 25 other measures at College Park. I think it's going to really show a lot of good data over the next three to five years for our system to see what is the best approach."
Going forward, USM college leaders can decide whether they want to require tests or not. Both Pines and Freeman Hrabowski III, outgoing president of the University of Maryland, Baltimore County, said their institutions plan to maintain long-term test-optional policies.
The system joins a slew of other colleges and universities that have chosen to eliminate standardized test requirements due to cancellations and other challenges caused by the COVID-19 pandemic. Before the pandemic, approximately 54 percent of U.S. colleges required ACT or SAT scores for admission, according to the National Center for Fair and Open Testing. That figure dropped to less than 25 percent by the spring 2022 semester.