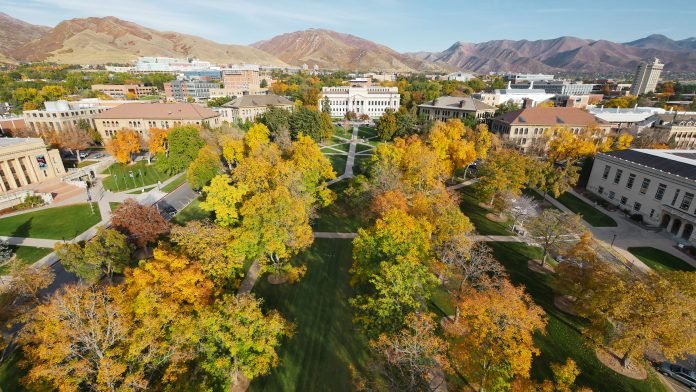 In spring 2023, Native American students who are members of Utah's eight federally recognized tribes will be eligible for a tuition waiver at the University of Utah (UofU).
The decision was announced Thursday at the Utah Governor's Native American Summit on UofU's campus. The event brought together government, tribal, and university leaders as well as students and community members.
"As president of this university, I have a mission to touch all 3.3 million Utahns and that includes our Native tribes and nations," UofU President Taylor Randall told a crowd of tribal leaders, students, and community members. "I hope that in the future you will see the University of Utah is much more present and active in your community and trying to serve you better."
Over the past five years, only about 120 Indigenous students have been enrolled at the university each year, which accounts for less than one percent of the student body. Since many Native American students are first-generation with limited financial support, this scholarship should lead to a major increase in enrollment among Indigenous individuals, Dustin Jansen, director of Utah's Division of Indian Affairs and Utah Valley University professor, told local news station KSL.com.
UofU's tuition waiver follows a number of similar initiatives at colleges and universities across the country.
"We are thrilled about expanding our support of Native American communities," Mary Ann Villarreal, UofU's vice president for equity, diversity, and inclusion, said at the summit. "This announcement cements our commitment to Native American students that coming to the U is about more than just obtaining a great education. It is a recognition that our land acknowledgment is a living statement with recognition that we will build new futures together."