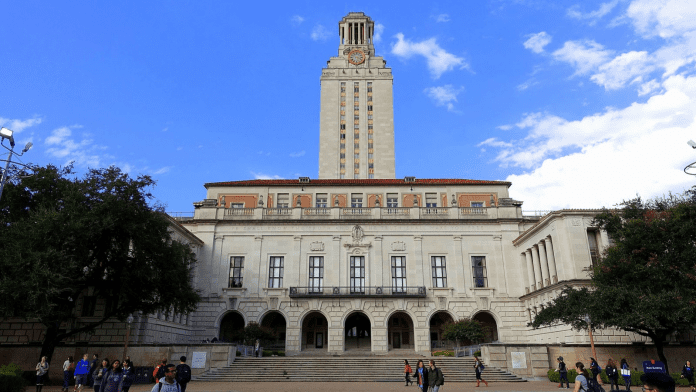 On March 9, a committee at The University of Texas at Austin (UT Austin) released a 58-page report that determined the school's song, "The Eyes of Texas," is not racist.
"This report is not a cudgel to settle a debate. Instead, it is a call to accountability," the committee wrote. 
The Eyes of Texas History Committee was created during the summer of 2020 and comprised of 24 students, faculty, staff, and alumni. The committee detailed the origins and meaning of the school's spirit song, which recently sparked controversy after students petitioned for the university to stop playing it. In response, UT Austin alumni and donors threatened to stop donations if the school discontinued the song, according to emails obtained by The Texas Tribune.
A committee of faculty scholars, students and alumni has completed its work documenting the nearly 120-year history of "The Eyes of Texas" as part of the university's commitment to fully own, acknowledge and teach about its school song

Read the report: https://t.co/XJ32yf3HbJ pic.twitter.com/lKnqULcdSu

— UT Austin (@UTAustin) March 9, 2021
According to the committee, there is "no evidence the lyrics were intended to show nostalgia for slavery and instead, found facts that supported the song's message of accountability."
The "Eyes of Texas" was first written in 1903 by two students who wanted UT Austin to have a school song. Its final version was first debuted at a minstrel show and "captured the attention of the student body," according to the report. 
The parody song was eventually transformed into a "solemn hymn" after the death of UT Austin's President William Lambdin Prather in 1905. Since then, the song has been a staple at the school with goals "to inspire spirit, to critique leaders, to motivate students, to represent a political perspective," the committee wrote.
President Jay Hartzell said in a statement that the campus community must respect that some people may have different interpretations of the song's meaning.
"However, conversations on college campuses about areas where we disagree are often the most valuable catalysts for change," he stated. "What starts here, through these conversations, can change the world."