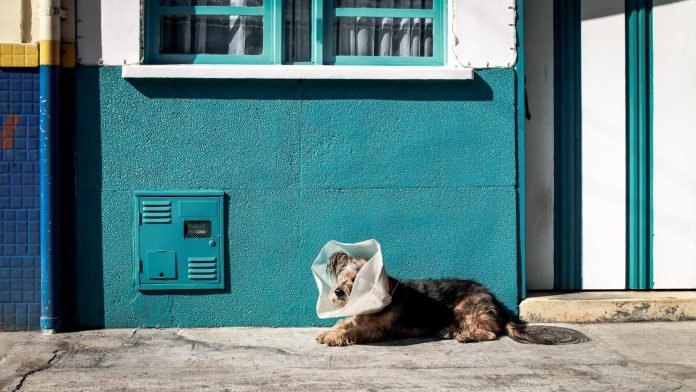 The majority of American households, or 68 percent, own at least one pet, according to a 2019-2020 survey by the American Pet Products Association. Having an animal companion has been shown to have a multitude of physical and mental benefits for humans, but pet ownership can also be prohibitively expensive, especially when it comes to veterinary care. 
Nearly 28 percent of households reported having barriers to veterinary services in a survey by the University of Tennessee, Knoxville (UTK) College of Social Work and the Access to Veterinary Care Coalition (AVCC), a committee of veterinary professionals who joined together in 2016 to highlight the importance of improving access to animal medical care. 
"The veterinary industry has not done an adequate job of ensuring access to better care for all socioeconomic groups," says Michael Blackwell, DVM, chair of the AVCC.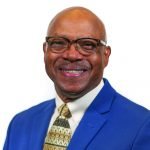 Blackwell has had an illustrious career in both veterinary medicine and public health, with such high-ranking roles as chief of staff for the U.S. Office of the Surgeon General and chief veterinary officer for the U.S. Public Health Service. He also served as the former dean of the UTK College of Veterinary Medicine (UTCVM).
It's through these roles, Blackwell says, that he gained a unique perspective on how the delivery of veterinary care can be improved to benefit both humans and animals. 
The Program for Pet Health Equity
Blackwell developed the Program for Pet Health Equity (PPHE) at UTK, an outgrowth of the AVCC that aims to supplement the current veterinary health system and promote public policies that improve access to care. In addition to animal rights advocates from a variety of backgrounds, the PPHE team consists of faculty and administrators from UTCVM and a range of other disciplines across the university, including business, public health, and social work. The program facilitates education, community service, and social and public health research, according to its website. 
A key component of PPHE is changing the way that people, including some veterinarians, look at pets, Blackwell says.
"[PPHE] is about the fact that we needed a paradigm shift so that first of all, within our profession, there is an understanding that we're delivering health care to families by directing that care toward non-human family members," he explains. "And when we say community or family, they're not all White, middle-class social units."
It is important to view pets as equally deserving of health care as any family member, Blackwell says. And like humans, all pets — even those from low-income families — deserve access to quality medical care. Because of the positive health effects that these animals have on humans, being able to afford having a pet can also be considered an issue of human health equity, he points out. 
Beyond individual pet owners, improving access to veterinary medicine can help protect the health of the entire human population, too.
"It turns out that 65 percent of infectious diseases that you can get as a human are zoonotic, meaning they naturally occur in animals and can be passed on to you," he says. By addressing viral illnesses such as rabies, the West Nile virus, or even COVID-19 in pets and livestock, veterinarians can help safeguard against the spread of disease.
Furthermore, Blackwell explains that the health of humans, animals, and the environment are all connected. This concept, called One Health, recognizes that achieving optimal health outcomes for humans requires an interdisciplinary approach that includes providing care and minimizing harm for animals and ecosystems. Although the basis for the One Health concept has been around since the 1800s, it has become more widely practiced in recent years.
AlignCare
Using the One Health paradigm, Blackwell and UTK launched AlignCare, a health care system that "aligns the current resources of social service agencies and veterinary service providers while utilizing community funding," according to its website.
First started in 2019, AlignCare began with six veterinary practices in North Carolina, Tennessee, Arizona, and New York, and has since expanded to Nevada. The essential idea driving the program is that improving pet health and access to care starts with ensuring that pet owners have their own needs met when it comes to food, housing, and other necessary resources. The program assesses pet owners and families for potential need before connecting them with a veterinary service provider, which can include both for-profit and nonprofit clinics in the community. AlignCare pays for 80 percent of veterinary needs, such as prescription medicines, while the owner pays 20 percent. 
Although still a pilot program, AlignCare has so far resulted in fewer euthanasias and pet relinquishments to animal welfare organizations. It's currently collecting data on health outcomes for participating families, including assessing whether conditions such as cardiovascular disease, diabetes, obesity, depression, and anxiety in humans have been affected.
Veterinary Social Work
Some of the staff members at AlignCare clinics have received training through UTK's veterinary social work program. Launched in 2002, the first-of-its-kind certificate program was developed through a partnership between UTCVM and the university's school of social work to prepare professionals in a variety of animal-related fields with the knowledge of how to support human-pet relationships.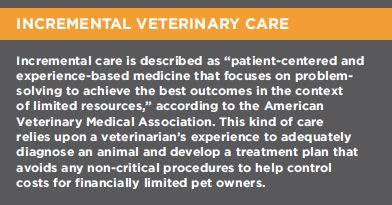 The program delivers training on wide-ranging issues, including providing emotional support and resources to animal-related professionals, using animals to assist humans in therapy and education, offering free counseling to owners experiencing grief over the loss of a pet, and addressing animal abuse as a means of preventing violence against humans. Graduate students, social workers, veterinarians, and veterinary technicians are among the people who seek certification in these areas. 
Another aspect of veterinary social work is learning how to serve as health advocates for pets and their owners and as intermediaries for veterinary workers.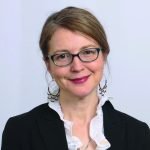 "It can be helpful to have a veterinary social worker in a practice to help with clear communication, positive human-to-human contact between the client and the veterinary team, and support of the emotional needs of both clients and the veterinary team," explains Elizabeth Strand, PhD, founding director of the veterinary social work program and associate professor at UTK.
The positive effects veterinary social work has had on staff and clients has led to it expanding to more hospitals and colleges, including Michigan State University Veterinary Medical Center and the Virginia-Maryland College of Veterinary Medicine. The field is expected to continue growing, especially as research shows Americans are increasingly likely to view their pets as important members of the family unit.
Lisa O'Malley is the assistant editor of INSIGHT Into Diversity.