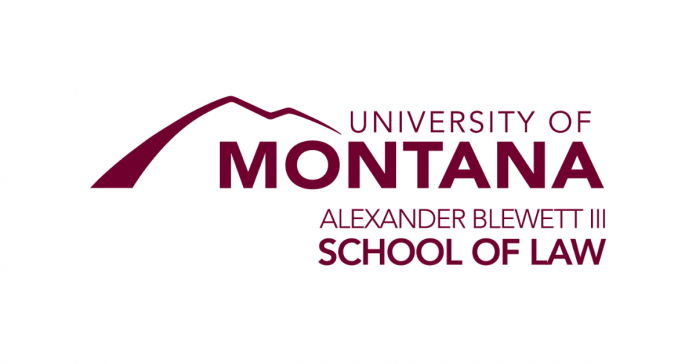 Students at the University of Montana (UM) Alexander Blewett III School of Law led a walkout on Tuesday to protest against how school leaders have handled misconduct and sexual assault complaints.
Students claim that the school's dean, Paul Kirgis, and associate dean of students, Sally Weaver, discouraged women students from reporting sexual harassment and assault allegations to UM's Office of Equal Opportunity and Title IX, according to a report from The Daily Montanan.
Nearly 120 student demonstrators gathered at the protest to call on UM President Seth Bodnar to remove Kirgis and Weaver from their posts, the Montanan reports.
"At best, they are incompetent leaders, and at worst, they have created and perpetuated a toxic culture at the law school," Everett Johns, a second-year law student, told the Montanan. "They have reinforced rape culture, and they have silenced and retaliated against victims."
Johns was one of several students who penned a letter last week to the law school's administrators demanding more accountability and support.
In response to the letter, Kirgis sent an email on October 1 to the law school community apologizing for the administration not doing "a better job of ensuring students, and in particular women students, feel they can safely raise issues of concern."
Kirgis states that law school leadership made efforts in spring and summer 2020 to improve Title IX reporting but says the recent events on campus have made it clear they have more work to do. To address concerns, Kirgis wrote that the Title IX office would hold information sessions on reporting processes next month. He also said the administration plans to hire an independent investigator to review the law school's climate and make suggestions for improvement.
"Faculty will be heavily involved in determining the scope of the review, reviewing the recommendations, and implementing changes," he wrote.