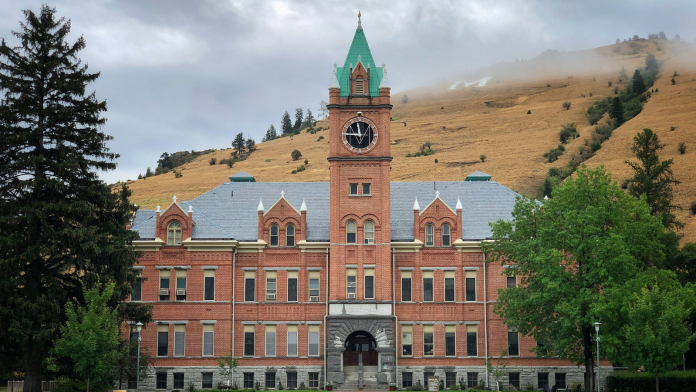 The University of Montana (UM) gave a $300,000 endowment to the Kyiyo Native American Student Association during a ceremony on campus this week honoring the late Blackfeet Chief Earl Old Person.
The funding originated from an anonymous donation and will cover the cost of the student group's operations and events, such as the annual Kyiyo Powwow.
"I really hope that this does so much for our Kyiyo leaders because I see them every week and all the hours that they put into doing something here," said Gisele Forest, a current adviser and former president of the group, at the ceremony. "We just know the struggles that they go through and all that they put into it, they do it so willingly."
Old Person, who died on Oct. 13, 2021, at the age of 92, was the longest-serving tribal leader in the U.S. and a lifelong activist and advocate for Native American communities. UM established an endowed scholarship for Native American students in his name in 1991 and later granted him an honorary doctorate of humane letters in 1994.
"I have learned so much from watching him as a leader, watching the way he gave himself and the way that he committed himself to the betterment of his people and all people," UM President Seth Bodnar said at the ceremony.
Bodnar also announced that the UM Foundation will be working with the student group to solicit additional donations and further build the endowment to maintain the powwow and expand it in the future.
"Kyiyo [Powwow] is an incredible event," Bodnar said. "It is an event that brings together obviously our Native American colleagues from around the state and celebrates the important role that Native American culture continues to play and will play in our university's future."