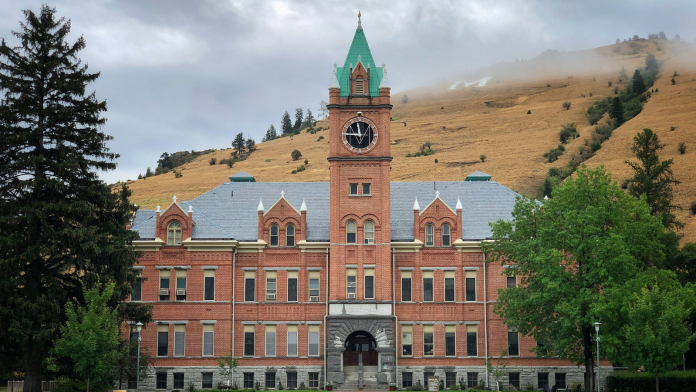 As part of its efforts to return Indigenous remains to their tribes, the University of Montana (UM) has hired Courtney Little Axe to serve as its inaugural repatriation coordinator.
Little Axe, who is Northern Cheyenne, Absentee Shawnee, and Seminole, interned in UM's Anthropology Department in 2015, where she began working on the repatriation of Indigenous remains and artifacts.
"I have dedicated much of my adult life to repatriation and Indigenizing heritage collection care," Little Axe said in a news release. "I am thrilled to be back in Montana to help lay the foundation of the repatriation program to carry UM into the future."
In her new role as Native American Graves Protection and Repatriation Act (NAGPRA) repatriation coordinator and collections manager, Little Axe will work with tribal preservation officers and university staff to ensure Native remains and other items are returned to their respective tribes.
The NAGPRA Act, passed in 1990, requires federally funded institutions such as UM to make efforts to return Native remains and artifacts. Many institutions, including UM, have struggled to comply with the law, and the remains of over 210,000 Native Americans have still not been returned, according to a report by ProPublica.
As of April 2023, UM possesses the remains of 33 Native people, The Montana Kaimin reports. Five of these remains are in the process of being repatriated, but the other 28 still have little to no information about their identity or tribal affiliation available.
In an interview with The Missoulian, Little Axe said returning the remains was her top priority, but admitted the process takes considerable time and effort.
"It's very difficult," she said. "It's tedious. … The process, it can take years. I think people think it's easy to return items — I wish it were. But a lot of times, there's a lack of documentation (on the items), and so it's really not a straight path to repatriation."