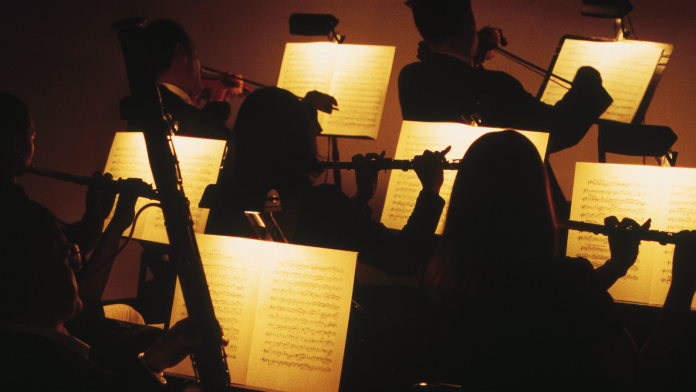 In an effort to improve racial equity in the field of classical music, the Michigan Orchestra Repertoire for Equity (MORE), an initiative by the University of Michigan School of Music, Theatre, and Dance (U-M SMTD), is commissioning 10 orchestral works from Black composers over the next decade. Since its launch in 2020, the initiative has added two compositions to the repertoire, the first of which was recorded in 2021 and performed in April 2022. 
MORE's inaugural release, "Tethered Voices," was composed by U-M alum James Lee III and based on a poem about the racial justice movement following the murder of George Floyd. Kalena Bovell, the poem's author, told The Michigan Daily that Lee's work captured her expressions of frustration and anger surrounding the racism that Black communities face in the U.S. 
"It's a really powerful piece," Bovell said of the composition. "Musically, when you take the words away, there's such a darkness and depth to it. I think [Lee] really was able to pull out the emotions that I was feeling when I wrote those words."
The second work commissioned by the MORE initiative, entitled "Tales: A Folklore Symphony," was composed by U-M SMTD graduate Carlos Simon and performed in January 2022 by the University Symphony Orchestra. The 20-minute piece is based on Black American and African folk tales. 
MORE's third composition was written by renowned composer Nkeiru Okoye and based on the writings of Maya Angelou. It is set to premiere during the 2023-2024 academic year.
Kenneth Kiesler, U-M SMTD professor and MORE founder, told The Michigan Daily that he hopes the project will promote diversity among audiences and creators of this genre. 
"Classical music has an accurate reputation at times for being elitist and serving a very narrow audience," Kiesler said. "I think this is a shame, because I know that this music is the greatest expression of the human spirit and that people from all kinds of backgrounds have important stories to share."●
This article was published in our June 2022 issue.