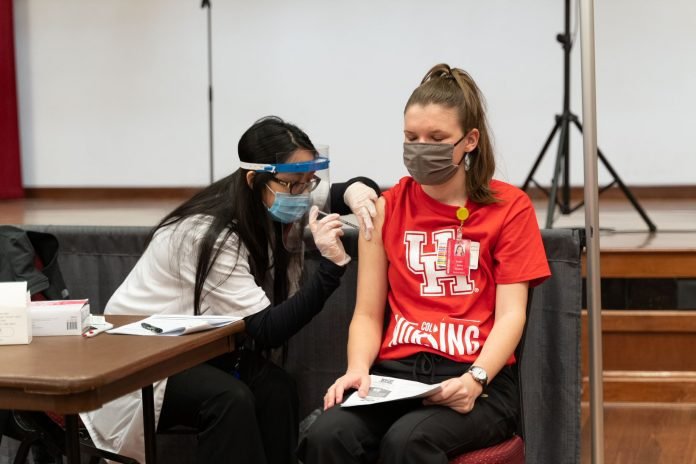 As the COVID-19 vaccine becomes available to more people, colleges and universities are taking on the role of administering doses to their campus communities.
The University of Houston (UH) received its first shipment of 1,000 doses of the Moderna vaccine from the Texas Department of State Health Services in late February.  In partnership with Walgreens, UH established a mass vaccination site on campus to administer all 1,000 shots to students and employees over the course of two days, starting on March 3.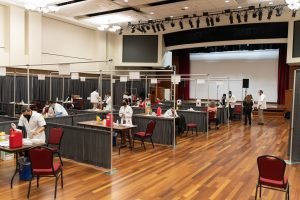 The university gave priority registration to faculty, staff, and students who work directly with patients in UH's health-related professional programs. These include those who work and learn in the university's colleges of nursing, pharmacy, medicine, and optometry. Students in the UH College of Pharmacy helped administer the vaccine alongside Walgreens pharmacists. 
Jenna Riley, a nursing student, received her dose early on March 3 so that she could assist in setting up the vaccine clinic. She told local CBS affiliate KHOU that she was grateful for receiving the vaccine not just for her own benefit, but because it allowed her to volunteer to help the campus community. 
Nursing student E'monte Freeman also told KHOU that she was glad to be vaccinated for the sake of her soon-to-be patients. 
"I was super excited to get the vaccine," Freeman stated, "especially because I know I'm going into clinicals, and I want to be sure I'm protected, and that I can protect the patients."