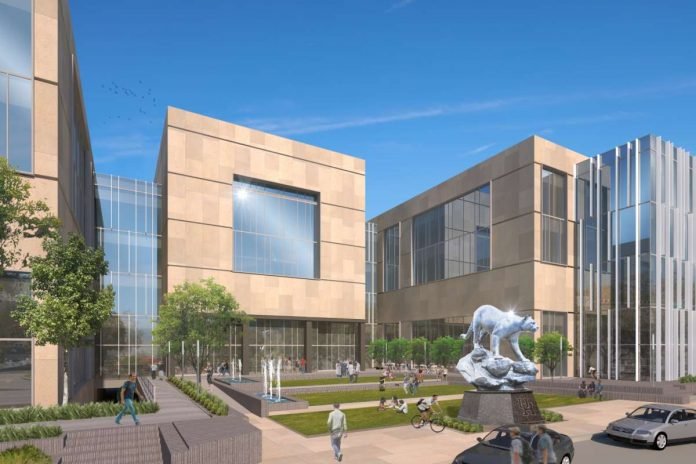 In July, the inaugural class of the University of Houston College of Medicine (UHCOM) will begin taking courses in the city's first new medical school in nearly half a century.
Over the last 50 years, Houston has grown by approximately 4 million residents. With that expansion has come the need for more doctors, but Texas is plagued by a severe shortage of physicians and will need a projected 6,400 new primary care doctors within the next decade.
Currently, the state ranks 47th out of 50 for the number of primary care providers per 100,000 people.
UHCOM's goal is to help meet this need by producing physicians who will work in underserved areas across Houston and Texas. Its focus is on educating students on the social determinants of health so they can "prevent and improve poor health" rather than only treating illness, the college's website states.
"What makes us different from other schools is our mission," explains Marisa Ponti, UHCOM's marketing director. "We want physicians that will understand the clinical side of medicine but also the social side — the social determinants under which their patients are living."
The faculty are patient-driven, and students will begin working with patients their very first week of class, Ponti says. Curriculum and research will be centered on understanding social determinants and "a new model of healthcare."
UHCOM students will be required to spend time each week for the duration of their education in primary care clinical settings with patients from some of the city's most impoverished areas. The college also plans to operate a Household Centered Care program, which will allow faculty and students to join community health workers, social work students, and others on interprofessional teams that will coordinate care and health promotion for families facing significant health disparities.
The college hopes to provide health care coordination to approximately 1,000 households with 240 interprofessional teams over the next five years, according to the UHCOM website.
In addition to reaching high-needs communities in Houston, all students are required to complete a monthlong clinical training in rural Texas. The college has also partnered with HCA Healthcare to create hundreds of resident positions in urban and rural "medical deserts" across the state.
UHCOM's focus on primary care is based on substantial research showing that access to these types of providers is crucial to fighting health disparities.
Currently housed in the UH Medical District, the college will eventually move to a new $80 million, four-story building that is set to begin construction this summer and open in 2022. Peak enrollment, according to UHCOM's website, will be 480 students.
For now, each of the 30 students who make up the college's inaugural class has the good fortune of receiving a four-year, $100,000 scholarship thanks to an anonymous donor who gifted $3 million to UHCOM in 2018.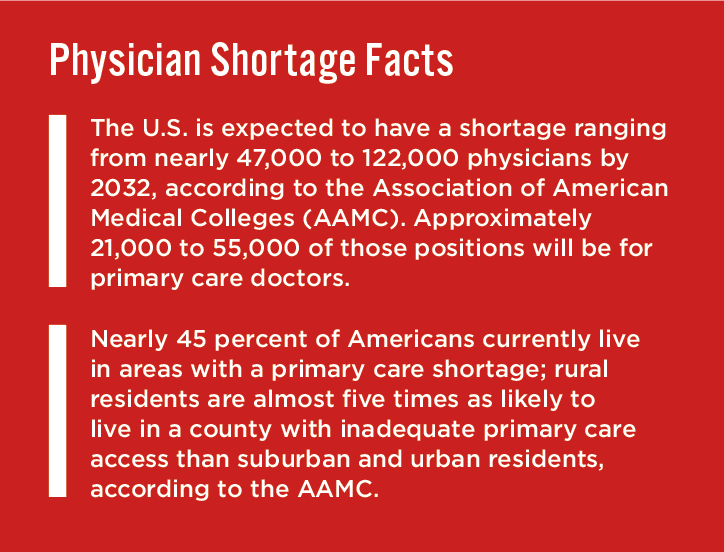 Though these students face the uncertainty of beginning classes during a time of campus closures and overwhelmed healthcare systems, adapting to school under the coronavirus pandemic isn't exactly off mission for the college, says Ponti. UHCOM, like many higher education institutions, is "taking it one day at a time" and may choose to move classes online by the time students are set to arrive.
"You can plan, but plans change, and you have to be nimble," she says. "I think that's part of the way we want to teach our students — to be nimble and be able to adapt to the needs of this ever-changing healthcare system."
Mariah Bohanon is the senior editor of INSIGHT Into Diversity. University of Houston is a 2016-2019 Higher Education Excellence in Diversity (HEED) Award recipient and the University of Houston College of Nursing is a 2016-2019 Health Professions HEED Award recipient. This article ran in the May/June 2020 issue.