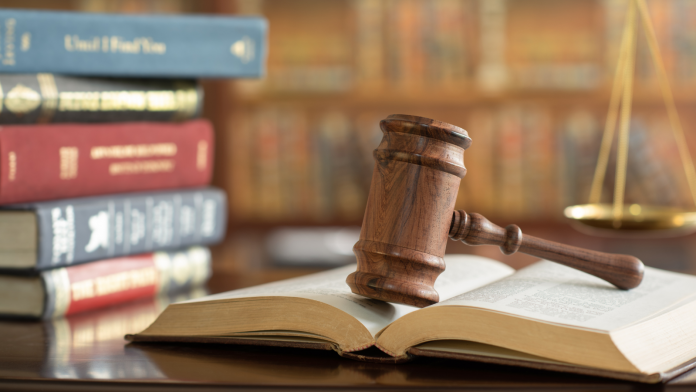 The University of Florida (UF) has prohibited three professors from serving as expert witnesses in a lawsuit against a bill that critics say suppresses voting rights, according to recently filed court documents.
University officials released a statement Saturday in response to the documents that says allowing political science professors Dan Smith, Michael McDonald, and Sharon Austin to testify in the case would be "adverse to the university's interests as a state of Florida institution" because it conflicts with Gov. Ron DeSantis' (R) administration.
The suit was originally filed in May by a coalition of civil rights groups to challenge Senate Bill 90, a controversial law signed by DeSantis this year that significantly limits constituents' ability to vote by mail, among other changes. The coalition claims these new measures unfairly target and restrict voting access for non-White individuals.
The three professors, who all specialize in voting rights and election law, sought permission from the university's conflict of interest office to testify in the case. Although university guidance states most requests are typically approved, UF administrators notified the faculty members that theirs had been denied.
"UF will deny its employees' requests to engage in outside activities when it determines the activities are adverse to its interests. As UF is a state actor, litigation against the state is adverse to UF's interests," an assistant vice president at the university wrote to McDonald in an email that was filed with court documents.
Attorneys for the professors announced Saturday that they would take legal action against UF, claiming the school violated the First Amendment by barring them from providing testimony.
"Faculty do not forfeit their First Amendment rights as citizens by accepting an offer of employment with UF," Paul Donnelly, one of the attorneys representing the professors, wrote in a statement. "Professors Smith, McDonald, and Austin testify as expert witnesses in their fields on their own time. Their testimony does not interfere with any of their job duties. There are no conflicts of interest."
On Monday, the president of the Southern Association of Colleges and Schools' Commission on Colleges, the university's accreditor, told The Chronicle of Higher Education that the organization would investigate potential noncompliance issues at UF in relation to the school's decision to deny the professors' requests.