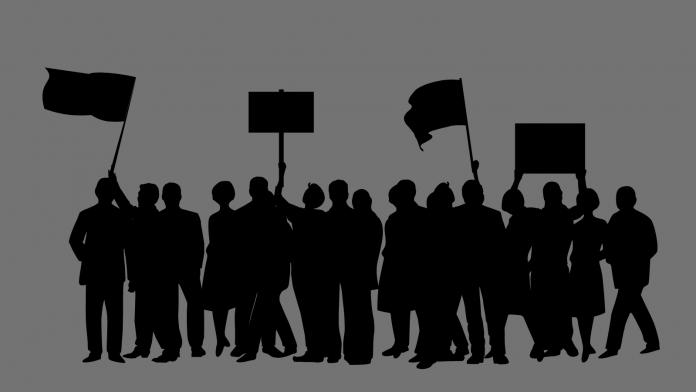 The largest strike to ever disrupt higher education by teaching assistants, tutors, graduate student researchers, and postdoctoral scholars at the University of California (UC) System is entering its fourth week.
Workers on strike are asking the UC System to support its diverse workforce with higher wages, improved leave for parents and caregivers, and childcare support, ABC News reports. Protesters say the system is pushing scholars out of academia by not meeting workers' needs.
Approximately 48,000 California academic workers went on strike in mid-November. The walkout has reached a pivotal moment during finals, impacting students and faculty in the UC System across 10 campuses. Employees on strike include those who conduct study sessions, offer tutoring, read term papers, and proctor and grade exams.
Faculty have been forced to pare down their final exams, shorten essay length requirements, or omit material that wasn't covered due to the strike, the Los Angeles Times reports. The Council of Faculty Associations estimates that faculty will withhold at least 34,000 grades across the system.
On Nov. 28, approximately 12,000 academic researchers and postdoctoral students represented by the union UAW Local 2865 reached a tentative agreement with the system. However, according to the Los Angeles Times, those workers said they will continue to strike for the other approximately 36,000 academic employees who haven't yet reached an agreement. The remaining striking employees — which include teaching assistants, tutors, and readers — are represented by United Automobile Workers.
"Our goal is to make UC a more just, equitable place to work, and we're not willing to let UC call it quits before we've made further progress toward that goal," says Rafael Jaime, president of UAW Local 2865, in a statement, according to The Sacramento Bee. "The leaders of this university need to ensure that negotiations continue so that we can reach fair agreements and return to teaching and research with dignified wages and working conditions. The strike continues."
On Monday, 17 workers were issued citations for trespassing after a sit-in at the UC Center Sacramento.
In a statement, UC System Spokesperson Ryan King said the "vast majority of classes have continued without incident." However, King also recognizes that the strike has created challenges in teaching and said faculty have latitude in final assessment administration.