Despite the numerous efforts colleges and universities have undertaken to increase diversity, equity, and inclusion (DEI) on their campuses, endowment fund investments often remain overlooked. Only 6 percent of the 705 institutions surveyed in a 2020 National Association of College and University Business Officers study stated that their endowment management teams had a formal DEI policy. 
The University of California (UC) is one system that is striving to ensure its investment teams have a clear DEI framework internally in the workplace as well as externally with its investment partners and companies. In 2019, the Office of the Chief Investment Officer of the Regents (UC Investments) organized these various efforts into a program known as Diversified Returns. 
As explained on the program's website, Diversified Returns is designed to foster diversity "in experience, thought, and background" on the UC Investments team and among its investment partners and investee companies. This diversity is "key to achieving superior operational and investment performance," the website states. 
Much of the university's initial DEI efforts focused on decarbonizing its investment portfolio in response to growing alarm over climate change and its disproportionate effects on underrepresented communities. The focus later shifted to divesting from private prisons in response to student anti-racist activism and calls for criminal justice reform.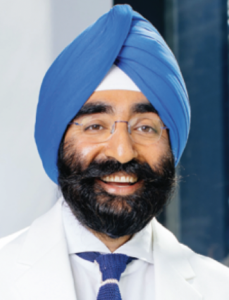 "As we made progress in one area and as we tackled other areas, we began thinking about how to continue [these efforts] in a framework that advances [DEI]," says Jagdeep Singh Bachher, PhD, chief investment officer and vice president of investments for the university.
To document its journey in increasing diversity and provide transparency, UC Investments publishes annual reports on the Diversified Returns program that detail the team's progress. The 2020 report describes how the team applied a "diverse slate" approach to its selection process for new investment partners, guaranteeing that companies are chosen from a wide array of options that include women- and minority-owned businesses. They also expanded the network to include diverse trade organizations and added qualitative questions on its operational due diligence questionnaire about each potential partner's commitment to DEI. 
For current investment partners, UC takes a two-pronged approach that involves conducting interviews and demographic surveys to gauge each firm's DEI progress. Through these surveys, UC Investments can also measure its own success toward building a diverse portfolio by tracking the percentage of its assets managed by diverse firms and the number of its investment partners owned or led by underrepresented professionals.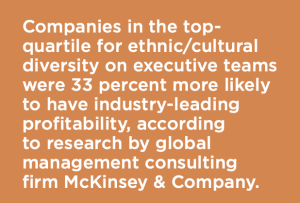 To determine how to evaluate the office's success in choosing diverse partners, Bachher created a diversity advisory group to review data and brainstorm potential metrics.
"The conclusion that we all came to, and that I wholeheartedly agree with, is that our success metric is performance, which means if we find more diverse managers that we invest with, we want to make sure that they can do an outstanding job in the performance of their portfolios," he says.
UC Investments also uses its power as a shareholder to influence corporations to adopt more inclusive practices. The university system has nearly $70 billion invested in public equities globally and is a member of the Council of Institutional Investors, which enables it to use its proxy votes as a shareholder to engage in corporate governance issues. One way UC does this is by advocating for greater diversity on corporate boards of directors. In 2020, UC Investments amended its proxy voting guidelines to more closely examine boards that do not have any women or underrepresented individuals as members. 
UC Investments is also a member of the Thirty Percent Coalition, an organization founded in 2011 that works to diversify corporate boards. As a coalition member, the system encourages its investee companies to implement DEI strategies such as requiring diversity in corporate board nominee pools. In the past year, the UC Investments team has been engaging with top U.S. companies to urge them to create policies and goals centered around improving racial diversity on their boards, executive leadership teams, and their workforces overall.
Internally, the UC system has adopted several practices to ensure the investment team reflects its diverse student body. While the COVID-19 pandemic triggered a hiring freeze in 2020, UC Investments used this pause to conduct outreach with nonprofit professional networks such as 100 Women in Finance and the Robert Toigo Foundation, both of which work to increase the number of underrepresented professionals in the finance industry. Furthermore, once the freeze is over, the office plans to enact a policy to ensure racial and gender representation on every interview panel, according to Bachher.
In addition, UC Investments recently developed a smartphone app that serves as a DEI learning toolkit for the leadership team. The office partnered with the Center for Equity, Gender, and Leadership at the UC Berkeley Haas School of Business to create the toolkit, which includes information on a variety of DEI-related topics such as the science behind unconscious bias and tips for running inclusive meetings and events. In 2020, senior leaders were also required to take online unconscious bias training.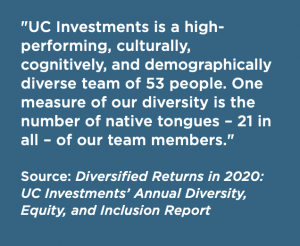 While UC Investments has made substantial progress in developing intentional DEI strategies, Bachher says there is still much work to be done. Over the next four years, the university plans to invest another $2 billion in diverse firms. It also intends to connect underrepresented students across the system's nine undergraduate campuses with its investment partners to create a pipeline of talented job candidates. 
For universities looking to draw inspiration from the Diversified Returns program, Bachher says it's essential to spend time engaging with the campus community to determine overarching goals.
"If you don't have confidence, conviction, and intentionality about [DEI], it's going to be easy to get swayed in a lot of directions," he says. "If you've spent the time [learning] why you're doing [this work] and understand the conviction you have, then you're going to be willing to have honest conversations with people. Diversity is about celebrating differences, and by bringing the differences together, you're going to have much better performance."●
Lisa O'Malley is the assistant editor of INSIGHT Into Diversity. The University of California system is a 2021 recipient of the INSIGHT Into Diversity Higher Education Excellence in Diversity (HEED) Award. 
This article was published in our November 2021 issue.