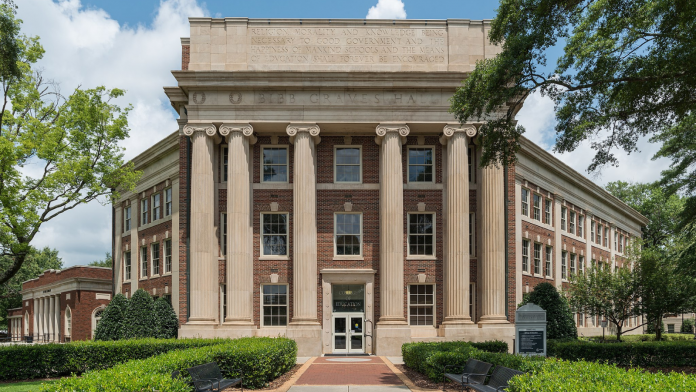 The University of Alabama (UA) Board of Trustees announced a controversial change to the name of a historic building on campus on February 3. Graves Hall, named after former Alabama Gov. Bibb Graves, will now be known as Lucy-Graves Hall. The change is in honor of Autherine Lucy Foster, the first Black student to enroll in UA. 
Foster attended classes for three days in 1956 before the university suspended her for alleged concerns over her own safety after segregationist protesters descended on the campus. She went on to earn a master's degree in education from the university in 1992 and was awarded an honorary doctorate in 2019.   
While some praised the building's renaming as a step toward promoting a more inclusive campus, others criticized the board for combining Foster's name with Graves due to his position as a former leader of the Ku Klux Klan (KKK). The board defended its decision by noting historical arguments that Graves only maintained his membership with the KKK for political purposes before leaving the hate group in 1928.
"On the one hand, Gov. Graves is regarded by historians as one of, if not the most, progressive and effective governors in the history of the state of Alabama," Trustee Emeritus Judge John England Jr. told the board of trustees during a meeting on February 4. "Some say he did more to directly benefit African American Alabamians than any other governor through his many reforms." 
"Unfortunately, that same Gov. Graves was associated with the Ku Klux Klan," England said. "Not just associated with the Ku Klux Klan, but a Grand Cyclops. It's hard for me to even say those words."
Some took to social media to criticize the board's decision to combine the names of Foster and Graves rather than simply removing Graves from the building. The Crimson-White, UA's student-run newspaper, denounced the renaming in an op-ed titled "Autherine Lucy Foster's Name Does Not Belong Beside a Klansman." 
Foster released a statement on February 3 saying she was "grateful to all who think that this naming opportunity has the potential to motivate and encourage others to embrace the importance of education and to have the courage to commit to things that seek to make a difference in the lives of others."●
This article was published in our March 2022 issue.