Bridging the Gap from Education to Employment (BGEE), an initiative to reimagine career readiness programs for students, launched three years ago and involved design teams from seven universities. A variety of programs developed through this umbrella project now serve as models for other higher education institutions seeking ways to support the successful transition of students from college to the workforce. 
The University Innovation Alliance (UIA), a national consortium of 15 public research universities working to increase the number and diversity of college graduates, developed the BGEE initiative. Participating schools share data, create scalable initiatives, and hold each other accountable for the success of their students, particularly regarding opportunities for low-income and first-generation students.
"We're like a multicampus laboratory for student success innovation," says Bridget Burns, PhD, UIA chief executive officer. "We go out and raise money from funders to help our campuses once they have identified a shared problem or a goal they want to work on together."
UIA seeded the BGEE program with $2.4 million from Strada Education Network, a nonprofit organization focused on philanthropy and research involving pathways from education to employment. 
Most students come to college to get a job, and it's the responsibility of colleges and universities to equip them with the knowledge and tools to realize that goal, says Burns.
"If we really want higher education to drive social mobility and be the gateway out of poverty that we believe it is, we need to take very seriously this work and not just leave it at the feet of career services," she says. 
UIA schools recognized the need to create new programs focused on the transition from college to career and took a leading role in that effort, says Burns.
UIA taught design thinking skills to teams at each of the seven participating schools to help them develop and pilot innovative career readiness programs. The groups consulted with campus career services professionals and outside employers, and collectively interviewed 600 students.
Participating campuses included Oregon State University; University of California, Riverside (UCR); The Ohio State University; Arizona State University; University of Central Florida; Purdue University; and Georgia State University (GSU). Each institution developed a distinct program.
University of California, Riverside
UCR developed two initiatives: the BGEE Summer Bridge Experience and the faculty-focused Ask Me Anything program. 
To envision these, UCR created the Career Readiness Assessment Team (CREATE). Led by Career Center Director Sean Gil, the group is composed of associate deans, faculty members, the vice provost of undergraduate education, and career center managers.
After meeting with students, some ideal parameters emerged, Gil says. Students indicated they preferred to be hired in a group rather than intern independently, and they expressed a desire to work with classmates across majors. 
"We asked if they would appreciate earning academic credit [during an internship] and getting paid at the same time," Gil says. "They said that seemed impossible, but yes, that would be amazing."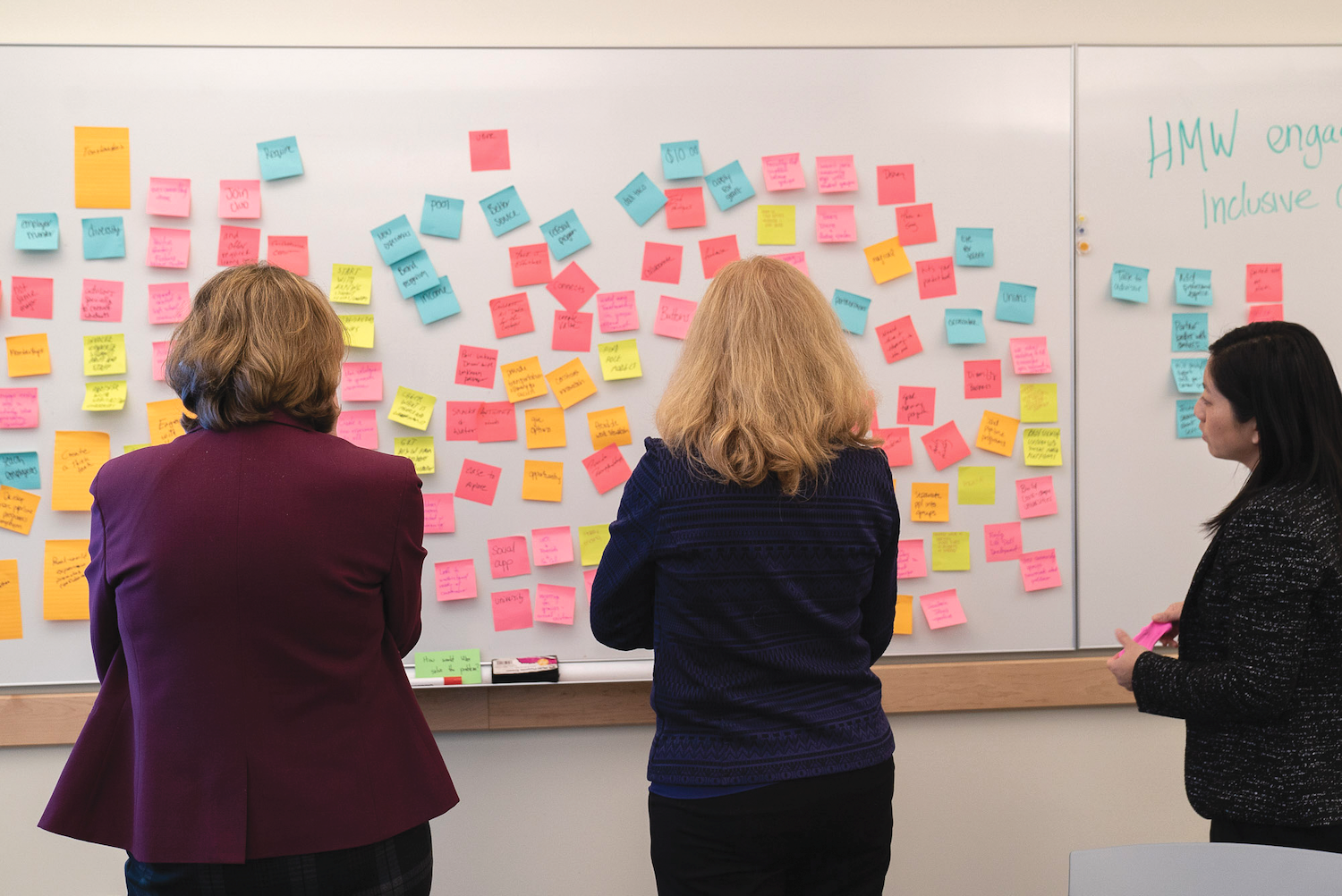 Students also wanted faculty to take the lead on sharing important career advice. Ultimately, a five-week summer internship program was developed and a separate networking program involving faculty was held during the academic year. 
The BGEE Summer Bridge Experience — which began virtually in 2020 due to COVID-19 and is now hybrid — targets low-income, first-generation students with no prior internship or career-related experience. When the program began, the U.S. Environmental Protection Agency (EPA), already a UCR partner organization, employed a cohort of eight students from multiple disciplines as interns. They were tasked with developing a plan to reduce food waste in Riverside. 
As part of the internship, the EPA invited national researchers to speak with students, and the organization identified mentors for the interns. They also made introductions to city and county officials they worked with and invited students to participate as guests in a virtual conference. During the final week, students gained additional real-world experience by presenting their project to EPA leaders, administrators, and academic representatives.
The summer program has continued to evolve, and new employers have joined the ranks, including Apple Inc. and the Greater Riverside Hispanic Chamber of Commerce, which invited its members to submit applications to the program. 
Apple paid for students to enroll in the Swift Coding course offered by The Ohio State University and for subsequent assessments and certificates for those who successfully completed the training.
In a collaboration with Apple, students used design thinking to create app prototypes for three nonprofit organizations. The 18 students involved were from various majors, including computer science, creative writing, psychology, and biochemistry. The employers later asked if they could hire the students as interns to build the apps, says Gil.
UCR can provide that opportunity utilizing university funds as well as state and federal grants, he says. Gil plans to hire two graduate students to coordinate the effort and hopes to expand the program to a dozen employers and 50 students.
Adding to the program's growth, in summer 2023, UCR will allow students enrolled in more than eight academic credits to register for additional credits at no cost, making the academic credit option more appealing. Until now, they paid tuition per credit in the summer, and most BGEE interns opted out.
"Now our students can get academic credit for the program, and get paid, and gain work experience, and work with mentors — all things they told us would be amazing, so we're delivering on amazing," Gil says.
UCR launched its second BGEE program in fall 2021 to address student requests for career advice from faculty.
The four-pronged initiative involves faculty speaking with students about their career journey and, in a second session, how to network within their profession; panel discussions with industry experts; and career center presentations in the classroom, during which students meet the career counselor that supports their particular college. 
"In the first fall, we [engaged] seven faculty and over 2,200 students in one quarter," says Gil. 
CREATE, which acts as an advisory board, still meets monthly to talk about the BGEE projects and to envision new ones, Gil says. Forming this group and learning to use the design thinking process to study other campus issues has been "game changing" for the Career Center, he says.
Georgia State University

 
GSU's BGEE pilot project focused on modernizing the process of employment interviewing and recruiting. The summer program engaged 16 undergraduate student interns who developed ideas and ultimately presented them to recruiters and hiring managers.
The eight-week initiative launched during the COVID-19 pandemic, so it was entirely virtual.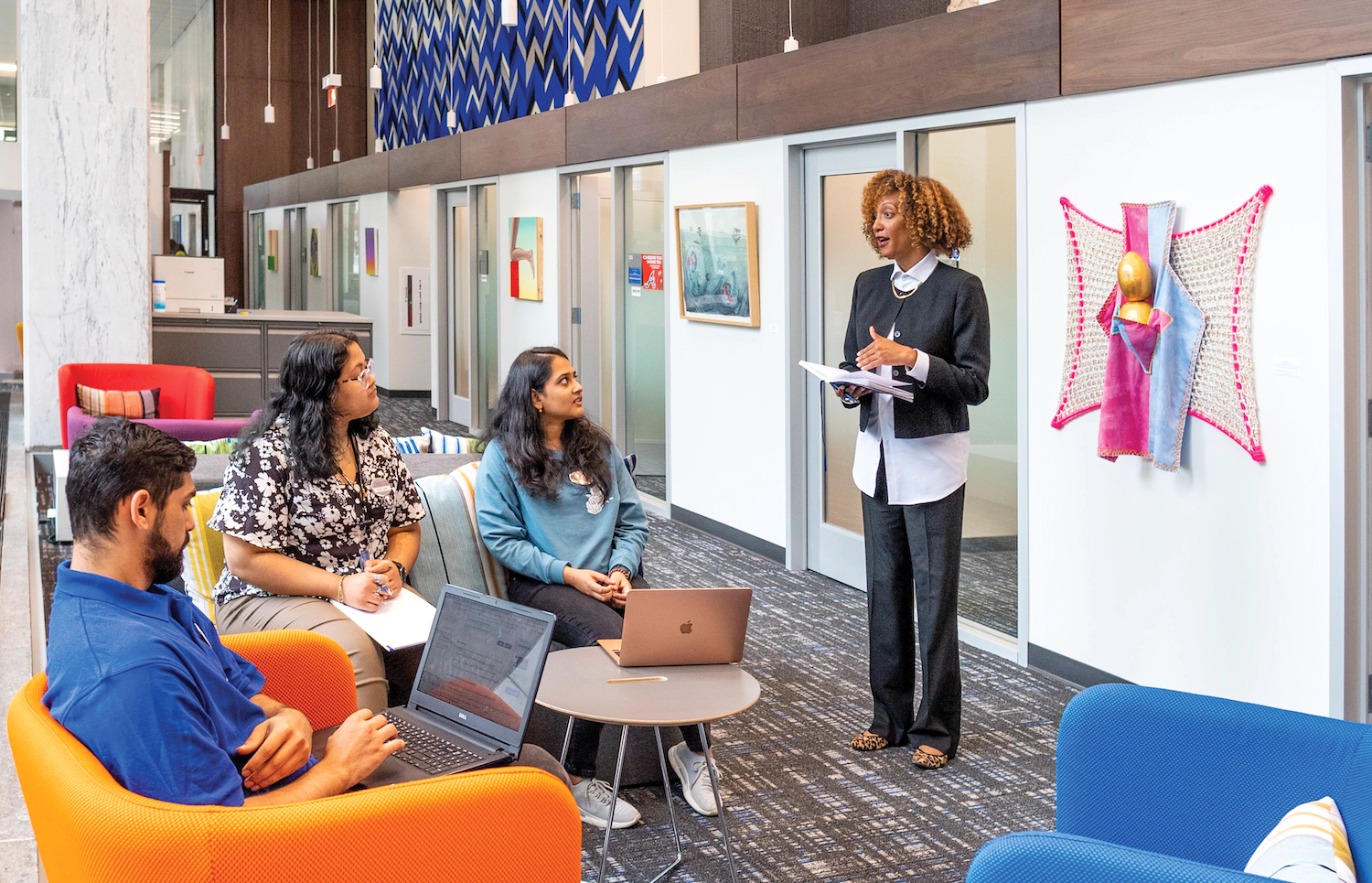 "The program benefited our students when everything else seemed to be crashing," says Ramona Simien, director of employer relations. "They got to [network] with professionals even when things were shutting down."
Students worked in small groups and used design thinking to brainstorm ways to streamline the hiring process. Their ideas involved storytelling; gamification to help students learn about various stages of hiring, including resumes and interviews; updated language and terminology to help navigate generational divides between students and hiring managers; and interviewing approaches that emphasize more visual elements.
Simien says the students learned competitive job skills like design thinking, critical thinking, and team building. While her department does not have the resources to continue the project, it could be expanded on other campuses as an in-person program with enough funding to allow for a longer duration and a full-time coordinator, she says.
Sharing the Playbook
UIA has developed a model for higher education institutions interested in creating their own equitable career readiness programs and offers a BGEE playbook that was downloaded from their website 2,000 times in the first two weeks after it was posted. 
"I don't think that we've solved and perfected career readiness at our campuses but … we've documented everything so that [other schools] can go faster and be able to go farther because of our work," says Burns.
To learn more and download the playbook, visit college2career.theuia.org.●
This article was published in our March 2023 issue.