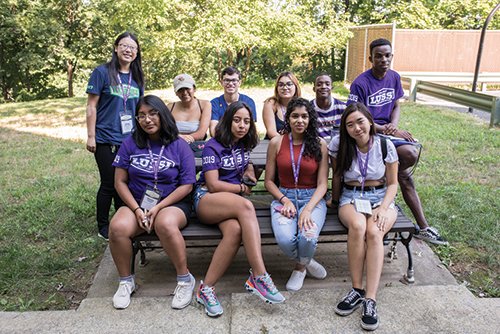 Higher education presents life-changing opportunities for students from underserved backgrounds —opening the door to new experiences, successful careers, and much more. For many of these students, however, the traditional academic model may not be enough to help them succeed.
Financial barriers can make opportunities such as internships and study abroad programs impossible for those from low-income backgrounds. For students with intellectual disabilities, the traditional college environment can be unwelcoming, and courses may be irrelevant to their needs and incompatible with their capabilities.
Yet some higher education institutions have developed programs that take these often ignored populations into consideration. Lehigh University and the University of Louisiana at Lafayette may be two very different institutions, but they have both achieved success in developing innovative strategies that make previously unattainable academic opportunities a reality for these two student populations.
[Above: Members of the Lehigh University Student Scholars Institute, a year-long support program for underrepresented students to develop their academic, social, and emotional skillsets]
Lehigh University
Lehigh University (LU) is a private research institution in Bethlehem, Pennsylvania, with a total enrollment of nearly 7,000 students. Its High-impact Experience Opportunity Fellowship is a wage replacement program that allows eligible students to receive a paycheck and compensation for room and board and other expenses while participating in "high-impact" learning practices.
High-Impact Educational Practices (HIPs) are learning opportunities outside of the classroom that demand considerable time and effort from faculty and students, according to the National Survey of Student Engagement. They include internships, service learning with community partners, undergraduate research, and more.
Many low-income students cannot afford to participate in HIPs, which is why LU President John Simon, PhD, and Vice President for Equity and Community Donald Outing, PhD, developed the fellowship.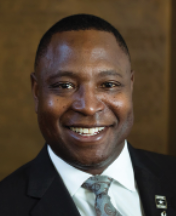 "We conceived the idea of creating a [program] that would provide for the true cost of attending an institution like Lehigh University," says Outing. "High-impact experiences that students are able to participate in, like study abroad, summer research, internships, etc., can be and are the difference makers in student success."
HIP participants tend to come from high-income backgrounds and thus rarely have the chance to interact with individuals outside of their socioeconomic circle, according to Outing.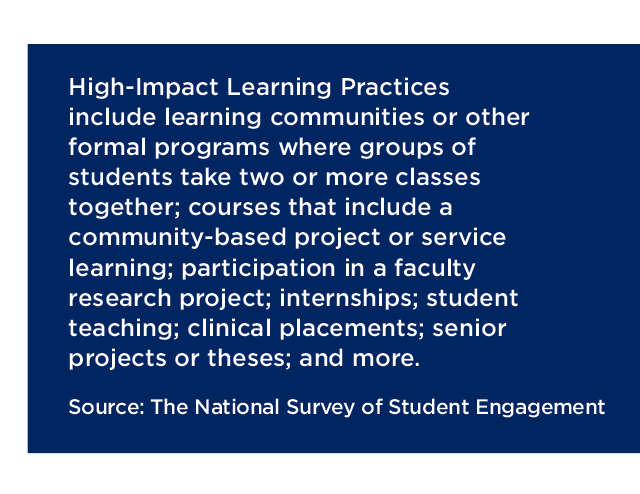 "What I've noticed in my 30-plus years in higher education is that the bulk of those participating in these high-impact experiences are not encountering the type of diversity that they should be encountering to broaden their development," he says. "So we saw this as an opportunity not just to have an impact on those underserved student populations, but on students in general."
The fellowship officially launched in March 2019 after LU received a $100,000 alumni donation to support the program and the university's Student Access and Success office. Outing also credits George White, the office's now-retired managing director, for getting the program off the ground.
The fellowship had 60 applicants within its first year and was able to fund $80,000 in wage replacement and living expenses. 
One of the program's success stories involves a student who was offered a highly selective internship at a district attorney's office but faced the difficult choice of giving up the opportunity in order to continue her job at a fast food restaurant. The High-Impact Opportunity Fellowship allowed her to accept the internship position while earning "a living wage replacement per week," Outing explains.
Another student was able to study abroad in Shanghai, China. Outing credits the generous donors who make this and other student success programs possible.
"There's not really a shortage of philanthropy money," he says. "What there is, is a shortage of big ideas that tap into the passions of those who are philanthropic with their giving."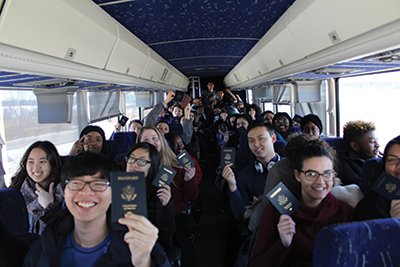 Donors have also supported LU in launching the Passport for Success program. This effort runs out of the school's Student Scholars Institute and the Office of International Affairs and serves as a yearlong mentorship program that covers the application fee for students who need to get or renew a passport.
Outing says Passport for Success and the High-Impact Experience Opportunity Fellowship are "key components for supporting student learning beyond the classroom by reducing the financial impediments to successful students in need and expanding diversity in our campus community."
The current COVID-19 crisis is definitely going to have an effect on what the fellowship looks like in both the short- and long-term, according to Outing, but offices across campus are collaborating on how they can continue to provide underserved students with high-impact fellowship experiences despite this crisis.
University of Louisiana at Lafayette
In 2014, the University of Louisiana at Lafayette (UL Lafayette) became the first four-year institution in the state to offer a postsecondary program for individuals with intellectual disabilities.
The UL Learning is For Everyone (UL LIFE) Program, which is operated by the College of Education, is a two-year comprehensive transition and postsecondary program (CTP) that focuses on academic growth, career development, and community involvement for young adults with conditions such as Down syndrome that interfere with academic performance.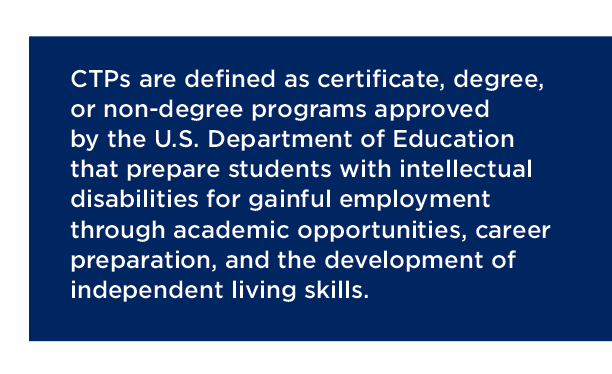 UL Life consists of an individualized series of courses in topics such as financial literacy, communication and self-advocacy skills, and vocational readiness. Each participant also audits at least one regular UL Lafayette course per semester in an area of their interest.
The program's students are diverse in both disability and personality, which "makes for a really unique setting and allows students to work with all different types of people," the program's director, Caroline Jurisich, states in a video on the UL Lafayette website. 
A major component of the program is building campus connections.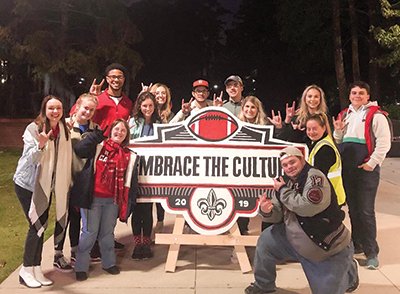 "[Participants] get some intensive mentorship and really get integrated within the community of the university," says Taniecea Mallery, PhD, the university's executive director of strategic initiatives and chief diversity officer, adding that students learn "some social and leisure skills" in addition to academic and professional instruction.
Traditional students serve as academic mentors, internship mentors, and social mentors for UL Life students. They work closely with their mentees on a wide range of skills, including navigating campus, completing homework, managing internship and job responsibilities, and engaging with campus life.
This participation in campus life has included running for homecoming court, joining the cheerleading team, serving as an assistant coach for the university golf team, and more. 
Students who complete the UL Life Program receive a Certificate of Accomplishment, which is presented to them during the College of Education's formal commencement ceremony.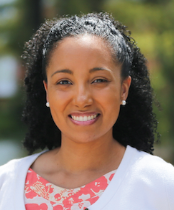 "After they complete the program, they go into employment in the community," Mallery says, noting that gainful employment and the ability to live independently are the program's overarching goals. "They move on with their life armed with these new skills that equip them to really be productive members of society and to have a sense of independence and productivity."
Mariah Stewart is a senior staff writer for INSIGHT Into Diversity. Lehigh University is a 2019 Higher Education Excellence in Diversity (HEED) Award recipient. The University of Louisiana at Lafayette is a 2018 and 2019 HEED Award recipient. This article ran in the May/June 2020 issue.