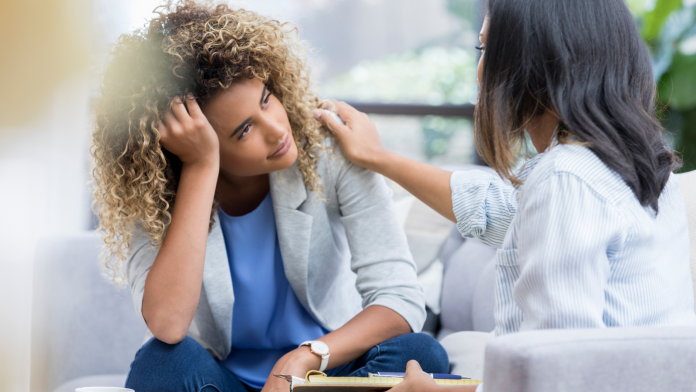 This week, the United Negro College Fund (UNCF) and The Steve Fund, a nonprofit organization that promotes mental well-being among young people of color, announced a two-year partnership to advance mental health support services at historically Black colleges and universities (HBCUs) throughout the country. 
In December 2021, the organizations conducted a student mental health survey across 47 HBCUs, which found that 70 percent of students wanted more information about emotional well-being resources and services. 
"Black students face very real mental health stressors and challenges today that must be addressed," Tia Dole, executive director of the Steve Fund, said in a press release. "This unique collaboration with UNCF will focus attention on mental health on campus and foster communities of action that break down stigma and promote mental health information, tools, and resources on HBCU campuses — and serve as foundational work in the Steve Fund's growing HBCU portfolio."
UNCF and the Steve Fund will soon hire an HBCU graduate postdoctoral fellow to guide the program and administer Health Minds Studies at dozens of Predominantly Black Institutions. The organizations will use those findings to develop mental health programming so that HBCUs can better support their students' emotional needs.
"Today more than ever, we are keenly aware that student success is linked to the ability of institutions to respond to the mental health status of their students," UNCF President and CEO Michael L. Lomax said in the release. "Our students have shown tremendous resilience in the face of an unprecedented and unpredictable time. Together with the Steve Fund, we are ready to place the mental health of Black students and Black colleges and universities at the center of an initiative focused on their student success and excellence."