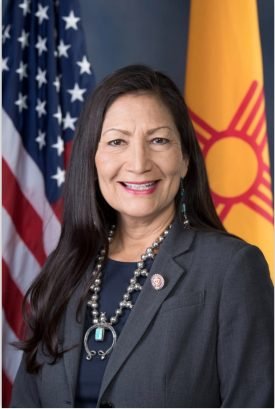 As election officials continue to count ballots in key swing states for the 2020 presidential race between Joe Biden and President Donald Trump, other groundbreaking wins have been tallied for LGBTQ and women of color elected politicians.
In Delaware, Democratic candidate Sarah McBride has been elected as the first-ever transgender woman state senator in the United States.
McBride is an LGBTQ activist and currently serves as the national press secretary for the Human Rights Campaign. Her political resume includes interning for the Obama-era White House, which made her the first openly transgender woman to work in the White House in any capacity. She also co-found a statewide democratic organization for high school students.
McBride's campaign policies include creating universal pre-K, reforming the criminal justice system, making affordable healthcare solutions, and expanding paid leave.
"I've spent my life fighting for people to have dignity, peace of mind, and a fair shot at staying afloat and getting ahead," McBride said in a Tuesday press release.
"Sarah's overwhelming victory is a powerful testament to the growing influence of transgender leaders in our politics and gives hope to countless trans people looking toward a brighter future," Annise Parker, president and CEO of the LGBTQ Victory Fund, said in a press release.
As McBride's win was recognized in Delaware on Tuesday night, across the country, New Mexico became the first state to ever elect all women of color to its House delegation.
Republican Yvette Herrell is the projected winner for New Mexico's 2nd Congressional District and is a registered member of the Cherokee Nation.
Democrat Teresa Leger Fernandez is projected to be the first Hispanic woman to represent the state's 3rd Congressional District.
Deb Haaland is a Democrat and one of the first Indigenous women to serve in Congress. Haaland, who was first elected to Congress in 2016 and enrolled member of the Pueblo of Laguna, is projected to win against her Republican challenger, Michelle Garcia Holmes.
Last year, INSIGHT spoke with Haaland about the importance of land acknowledgements and the infamous January 2019 viral video of Catholic school boys wearing "Make America Great Again" hats antagonizing an indigenous activist.
Haaland told INSIGHT that she is sad about disrespect in the country and "really hopes the boys learn something from that."
"We gave our land, almost every single bit of it, to the furtherance of the United States of America. And I just hope that, we all can open our hearts and minds to the fact that Native American history is American history," Haaland said.