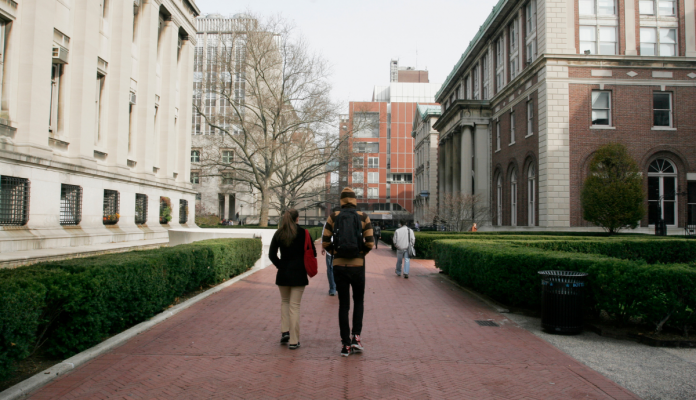 Early data from the National Student Clearinghouse Research Center released Tuesday shows that undergraduate enrollment rates declined by 3.2 percent for the fall 2021 semester, continuing the downward trend caused by the COVID-19 pandemic.
So far, the research center has examined enrollment data from nearly 50 percent of U.S. colleges and universities and found that close to 240,000 fewer undergraduates are enrolled this fall than in 2020.
Combined with the 3.4 percent decline in fall 2020, undergraduate enrollment has decreased by 6.5 percent since 2019, marking the most significant two-year drop in more than 50 years, according to the center.
"It's very frightening," Doug Shapiro, the center's executive director, said in a statement. "Far from filling the hole of last year's enrollment declines, we are still digging it deeper."
Enrollment decreased by 5.6 percent at community colleges this fall, a slight improvement over the 10 percent drop between 2019 and 2020. At public four-year colleges, enrollment fell by 2.3 percent.
Although institutions with a primarily online presence saw a spike in enrollment in 2020, rates declined for the fall 2021 semester. The center's research shows that these schools saw enrollment fall by 5.4 percent for undergraduate programs and 13.6 percent for graduate programs.