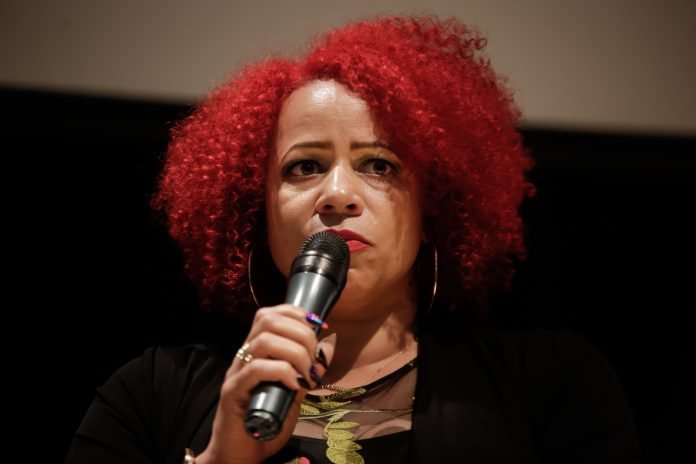 The University of North Carolina at Chapel Hill's (UNC Chapel Hill) board of trustees has denied a tenured appointment to Nikole Hannah-Jones, the Pulitzer Prize-winning investigative journalist behind The New York Times' 1619 Project.
Last month, the UNC Hussman School of Journalism announced that Hannah-Jones would join the faculty as the Knight Chair in Race and Investigative Journalism. Instead of approving her application for tenure, however, the board of trustees chose to offer her a five-year fixed contract with an option for review.
The reversal follows backlash from conservatives who opposed the university's appointment of Hannah-Jones.
"This is a very political thing," an anonymous board member told NC Policy Watch, which first reported the news. "The university and the Board of Trustees and the Board of Governors and the legislature have all been getting pressure since this thing was first announced last month."
The 1619 Project, a pioneering examination into the history of slavery in the U.S., has drawn criticism from Republican lawmakers since it was first released in 2019, with many calling it "divisive" and claiming it distorts the facts of America's past. Former President Donald Trump even formed the 1776 Commission, a presidential advisory committee focused on supporting "patriotic education," as a response to the project.
In a statement released Wednesday, nearly 40 faculty members from UNC's journalism school called on the university to reverse its decision, citing the fact that the two previous Knight chairs received tenure immediately after their appointment.
"Nikole Hannah-Jones does necessary and transformative work on America's racial history," the statement reads. "The national politicization of universities, journalism, and the social sciences undermines the integrity of and academic freedom within the whole University of North Carolina system."
Although the university has declined to comment on the situation, the journalism school's dean, Susan King, told The News & Observer that the board was hesitant to give tenure to someone whose background is outside of academia.
"Investigative journalists always are involved in controversies," King said. "They dig deep, and they raise questions that demand answers. Part of what they do is raise uncomfortable questions for people, institutions and systems."
On Thursday morning, UNC faculty members, students, and advocates gathered at a board of trustees meeting to protest the decision. Many held signs of support and some chanted: "We will not be moved." At one point, protestors began singing "We Shall Overcome."
Chorus of "We Shall Overcome" breaks out at @unc Board of Trustees meeting pic.twitter.com/ZbllUzXwxy

— Erin Siegal McIntyre (@ESMcIntyre) May 20, 2021
Hannah-Jones, an alumnus of the university, declined to comment but did share a Twitter post on Wednesday acknowledging her supporters. She is slated to begin her position as Knight chair at the university in July.