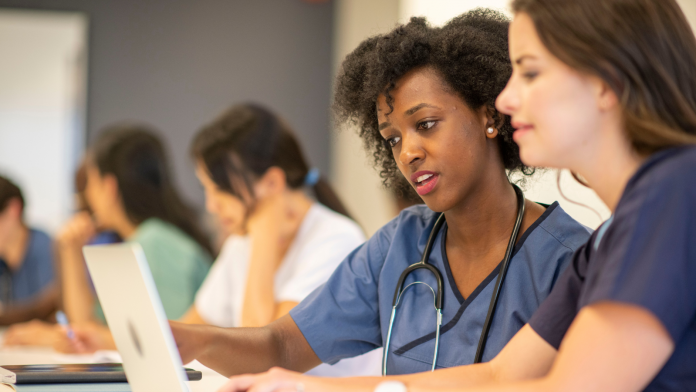 Individuals from underrepresented or ethnic minority groups make up a much smaller portion of medical students in states where affirmative action has been banned, according to a new University of California, Los Angeles (UCLA) study published in the Annals of Internal Medicine this week. 
"Our research shows that bans on affirmative action, like the one California passed in 1996, have had a devastating impact on the diversity of our medical student body and physician pipeline," said Dan Ly, a UCLA professor of medicine and the study's lead author, in a ScienceDaily summary. 
The study examined the enrollment data of Black, Hispanic, Indigenous and Native Alaskan, and Native Hawaiian and Pacific Islander students at 53 public medical schools from 1985 to 2019. Out of these medical schools, 21 were located in states that banned affirmative action at some point between 1997 and 2013. In states that implemented such measures, underrepresented student enrollment dropped by 37 percent over five years after the bans went into effect.
The study's results demonstrate the significant impact that affirmative action has on medical student and physician diversity, which directly affects the health outcomes of underserved populations, said Utibe Essien, the study's co-author and an assistant professor of medicine at the University of Pittsburgh, in the summary.
"As we observed, affirmative action bans have resulted in a loss of underrepresented physicians, who could have been at the front lines of caring for vulnerable populations throughout the pandemic and helping to alleviate disparities in care," Essien said. "My hope is that our findings will help provide policymakers with the tools to push back against affirmative action bans, not just for the diversity of the physician workforce, but for the equal and just health of our society."