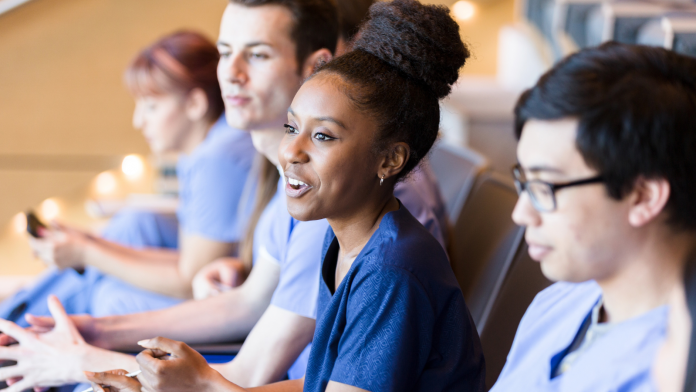 The University of California, San Diego School of Medicine (UCSD SOM) recently received a $1.87 million grant from the Foundation for California Community Colleges to create pathways for diverse students as part of the California Medicine Scholars Program. 
The funding will support the creation of a Regional Hub of Health Care Opportunity (RHHO) in San Diego and Imperial Counties. Through the RHHO and grant funding, the medical school will work to build relationships with community colleges in the region to expand pre-medical opportunities to more historically underrepresented students.
"Historically, community colleges have not provided clear pathways toward becoming a physician," Jacob Bailey, assistant director of the Program in Medical Education — Health Equity at UC San Diego, said in a press release. "California's community college system is the largest public education system in the country, and this grant allows us to provide the opportunity for students from a diverse range of backgrounds to explore medicine as a future career."
Through 2025, Bailey and Ramon Hernandez, director of community partnerships and pathway development at UCSD SOM, will record the program's progress and collect data to create a long-term, sustainable model for other medical schools in the state.
"The pandemic really highlighted many of the challenges we face in healthcare, particularly in regard to the lack of diversity," Hernandez said in the release. "The role of culture in concordant healthcare is vital — especially in our rural and urban communities — but our current physician workforce lacks people of color. This grant will help us begin addressing this issue."