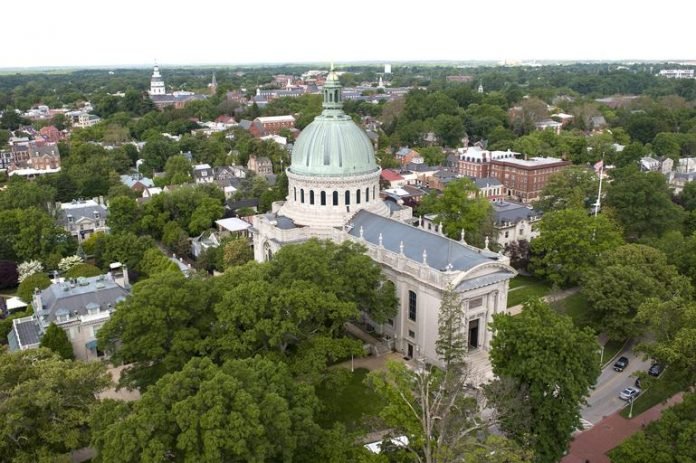 The United States Naval Academy evacuated nearly 200 midshipmen this week to hotels in Annapolis, Maryland following an uptick in COVID-19 cases.
On Tuesday, 98 midshipmen were transported to the Graduate Hotel in downtown Annapolis for additional quarantine space in the Naval Academy dormitory, Bancroft Hall. The day prior, the same amount of midshipmen were moved to another hotel for the same cause. 
"This is a dynamic situation and decisions are made on a daily basis in a way that prioritizes the healthcare needs of the midshipmen and well-being of our entire Naval Academy community," Superintendent Vice Adm. Sean Buck. said in a statement.
The academy did not state how many midshipmen tested positive for coronavirus or had symptoms. 
The Naval Academy and Naval Support Activity Annapolis will remain closed to all public visitation and are in an "HPCON Charlie" status – the Department of Defense public health protection condition measure, with Charlie being second highest threat.