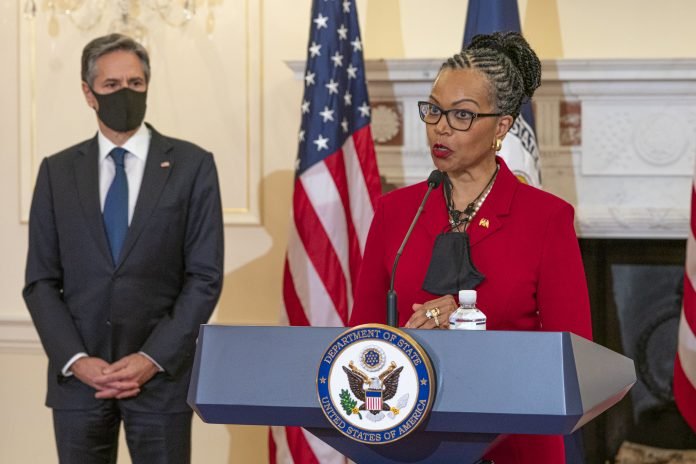 This week, U.S. Secretary of State Anthony Blinken named Gina Abercrombie-Winstanley as the State Department's first chief diversity officer.
The position was created in an effort to make the U.S. diplomatic corps more diverse.
"It's hard not to notice that almost every one of the secretaries along the hallway is a white man," Blinken said when introducing Abercrombie-Winstanley during a press conference on Monday.
Abercrombie-Winstanley has worked as a diplomat since 1985 and previously served as the U.S. Ambassador to Malta, a role she was nominated for in 2012 by President Barack Obama.
"I believe that we, the Department of State should and come become in the field of inclusion, a leader. Indeed, we have the talent to become the model for diversity, equity, and inclusion in the workforce," Abercrombie-Winstanley said during the announcement.
Today, @SecBlinken introduced Ambassador Gina Abercrombie-Winstanley as the U.S. Department of State's first Chief Diversity and Inclusion Officer. Watch her full remarks. pic.twitter.com/9O2DsgNVkA

— Department of State (@StateDept) April 12, 2021
Abercrombie-Winstanley's appointment is part of a White House diversity effort that President Joe Biden committed to before he took office. Biden's administration is considered one of the most diverse presidential cabinets in history, with his cabinet containing several historic firsts in racial and gender representation.