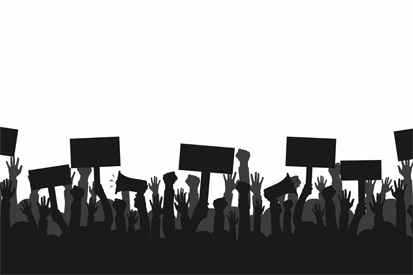 Monday, August 12, marked the second anniversary of the infamous "Unite the Right" rally in Charlottesville, Va., an event that left three people dead and drew international attention to the resurgence of White nationalism in the United States.
In the two years since the rally, the White supremacist movement has gained momentum. So have efforts by human rights organizations and everyday citizens to overcome the spread of violence and racism perpetrated by individuals identifying themselves as the "alt-right".
Hate crimes towards underrepresented groups, including mass shootings, have increased dramatically since August 2017. At colleges and universities, so-called "alt-right" recruitment efforts as well as protests against the removal of Confederate statues also remain on the rise.
Yet "Unite the Right" helped inspire a backlash against White nationalists, including public demand to punish the men responsible. Four of the rally's organizers were arrested by the FBI for violating federal anti-rioting laws. James Alex Fields Jr., who killed counter-protester Heather Heyer, was sentenced to 419 years in prison. Some organizations continue to successfully penalize rally participants through the use of human rights laws designed to take down the Ku Klux Klan, according to NBC News.
In Charlottesville, public outrage over "Unite the Right" disrupted the municipal government and led to the creation of large-scale anti-racism campaigns and organizations, including ones founded by Heyer's mother and the city's then-Mayor Mike Signer.
On a national level, the deadly rally bolstered accusations that President Donald Trump has emboldened and inspired White nationalists through his use of racist rhetoric and policies. The president's response to "Unite the Right," in which he stated that there were "very fine people on both sides" of the protest, as well as his continued failure to condemn the "alt-right," remains a point of contention.
Moving forward, the events in Charlottesville and the rise of White nationalist violence are expected to be pivotal issues in the 2020 presidential campaign, experts say.