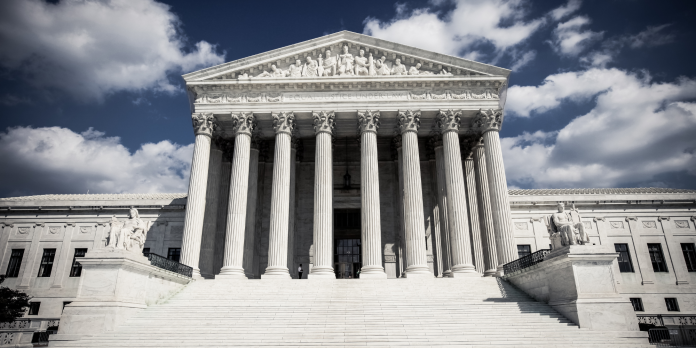 Two-thirds of Americans oppose banning the consideration of race and ethnicity in college and university admissions processes, according to a new survey conducted by the Associated Press (AP) and NORC at the University of Chicago.
This key finding is true for both Democrats (65 percent) and Republicans (60 percent), according to the AP-NORC survey analysis.
Released Tuesday, the nationwide poll was conducted by sampling 1,680 adults from May 11–15 via online and telephone interviews.
Race-conscious admissions, also known as affirmative action, is a practice that aims to create a more diverse student body by allowing colleges and universities to consider race when reviewing applications.
The survey's results come as the public awaits a decision on affirmative action from the U.S. Supreme Court on lawsuits targeting Harvard University and the University of North Carolina, specifically on whether their consideration of race and ethnicity in admissions constitutes racial discrimination against White and Asian American applicants.
Confidence in the Supreme Court has reached its all-time low since 2016, with only 12 percent of survey respondents expressing great confidence in the Supreme Court, down 28 percent from February 2020.
The analysis also finds that adults with a college degree are more likely to voice approval of affirmative action than those without. Sixty-two percent of White adults, 62 percent of Black adults, and 65 percent of Hispanic adults feel that race and ethnicity should be considered at higher education institutions.
However, opinions on the importance of the practice reveal that Americans largely feel that they don't see race and ethnicity as the top factor to be considered. Among respondents, the top consideration was high school grades (62 percent); followed by scores on standardized tests (47 percent); the ability to afford tuition (34 percent); and rated fourth, race and ethnicity (13 percent).