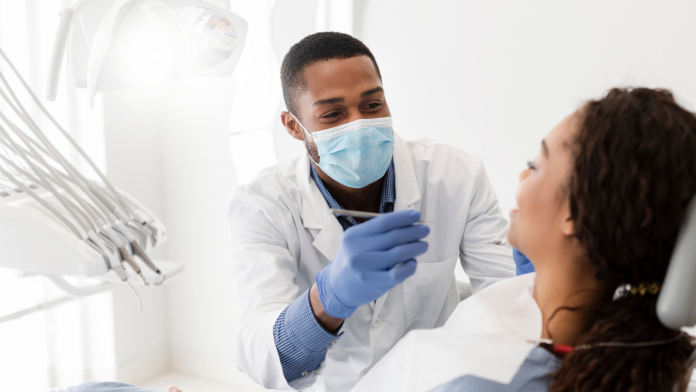 More than 70 percent of dentists in the U.S. are White, according to the most recent data from the American Dental Association. To address the homogeneity in the field, the University of Alabama at Birmingham School of Dentistry (UAB SOD) recently partnered with Xavier University of Louisiana (XULA), a historically Black Catholic university, to recruit students of color into this profession.
"We are excited to partner with [XULA] to establish this new early assurance program," Carly Timmons McKenzie, UAB SOD assistant dean of admissions and associate professor, said in a press release. "This program enhances our efforts to recruit and develop promising students with backgrounds that are typically underrepresented in dentistry and prepare them for a career in this industry."
The two institutions announced the start of the Early-Assurance Program in February 2022. XULA students interested in participating must meet minimum academic requirements and complete an interview process that will take place during UAB's 2022 Summer Health Professions Education Program (SHPEP). They will then be guaranteed early acceptance into the dental school upon completing a degree from XULA and taking the Dental Admission Test, a standard entrance exam for colleges of dentistry.  
SHPEP is a free residential experience at UAB that takes place annually for first- and second-year students from across the U.S. to learn about health care education and careers. Participants are from underrepresented backgrounds and are interested in issues affecting underserved populations. The program's goal is to increase diversity in medical and health care disciplines. 
XULA students who successfully complete the interview process during SHPEP will be granted conditional acceptance into UAB SOD. They will also be eligible for scholarships provided by UAB. 
"Xavier is proud to join the University of Alabama at Birmingham in partnership to provide opportunities that further develop the talents of students as they gain experience in their chosen professions," Anne McCall, provost and senior vice president for academic affairs at Xavier University of Louisiana, said in a press statement. "It is the quality of our partnerships that matters most. The University of Alabama at Birmingham, much like Xavier, is committed to educating the future's leaders."●
This article was published in our May 2022 issue.