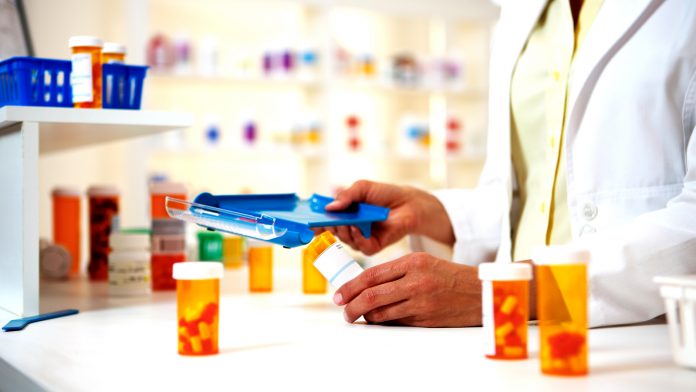 To help address the national pharmacist shortage, two Midwestern colleges recently collaborated to create a pathway program for high schoolers to earn a bachelor's degree and doctor of pharmacy (PharmD) within five years.
The accelerated program, called Direct to PharmD, is offered in partnership between the Sullivan University College of Pharmacy and Health Sciences (SU COPHS) in Louisville, Kentucky, and Indiana University Southeast (IUS) in New Albany, Indiana. The two schools are roughly five miles apart, making it easy for area high school seniors to begin an early pharmacy track and eventually enhance the region's pharmacy care workforce. 
"Oftentimes, students share they must leave the area to attend a pharmacy school to become licensed pharmacists," Michele Zimmerman, PhD, IUS professor and pre-pharmacy advisor, said in a press statement. "That belief couldn't be farther from the truth. This new agreement allows high school students to remain in the southern Indiana/Louisville metropolitan area and earn two degrees in just five years."
Exceptional area high school seniors are eligible for the program by first applying to IUS through the traditional freshman application process. Admission to the pathway "will occur on a rolling basis," the SU website states. Each year there will be 28 openings for the program, ABC News reports. Students will complete pre-pharmacy coursework and an undergraduate degree at IUS and be given a provisional PharmD seat at SU COPHS if they successfully finish required courses and the PharmD application. 
"Many of our students want to stay in this region, and it's our job to help them to advance their careers. The agreement means that students will have a streamlined advising process, ensuring they don't have to worry about the transferring of credits," Kelly Ryan, PhD, IUS executive vice chancellor for academic affairs, said in a press statement.
The partnership is not the first time the two schools have worked together to create opportunities for students in pharmacy. In 2016, they announced a similar PharmD accelerated pathway program that was designed specifically for existing IUS students to eventually transfer to SU COPHS for a PharmD degree. 
Applications are now available for fall 2022. For more information, visit Sullivan.edu.●
This article was published in our January/February 2022 issue.