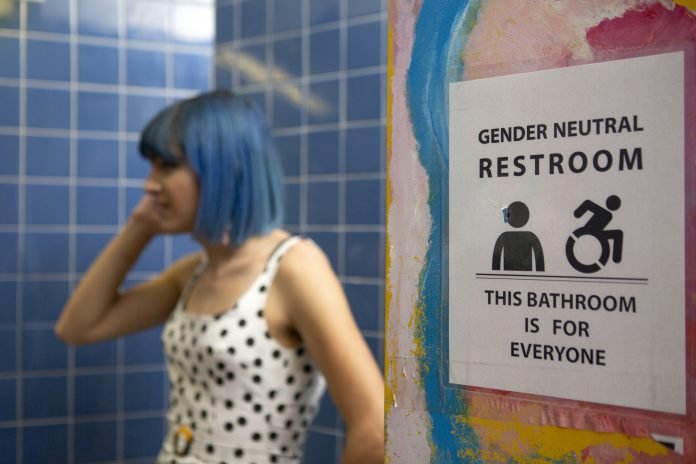 Vivienne Cho could hardly believe it when she heard the news.
After a rigorous application process, she had been chosen for the prestigious Point Foundation scholarship, an award that goes to LGBTQ students pursuing a higher education degree.
When she begins her studies in August, Cho will become the first Point Foundation scholar to attend the University of North Alabama (UNA) in Florence, an oasis of diversity and inclusion in a deep-red state.
"There are a lot of LGBTQ people here, and recently they've been getting a lot more representation," says Cho, a 17-year-old transgender student. "It's really exciting."
The scholarship for the music performance major and cellist didn't come easy. To apply, Cho first had to fill out questionnaires, write essays, go through a phone interview, and finally complete a week's worth of interviews and presentations in Los Angeles. For many applicants, especially those like Cho from conservative states, the interviews in California "might be the first time they're in a community of queer people and queer professionals," says Jessica Rozycki, a digital media manager and spokeswoman for Point Foundation.
"It's a great way for the students to see someone successful and get hands-on advice," Rozycki says. "Even if they don't get the scholarship, they connect with people they wouldn't have connected with otherwise."
Learn more about Vivienne Cho:
Not only is the scholarship a milestone achievement for Cho, but it's a breakthrough for UNA. A Point Foundation scholar's attendance at the state's oldest four-year institution is "a feather in our cap" amid other diversity efforts, UNA spokeswoman Michelle Eubanks says.
Florence was even touted recently in The Washington Post as a progressive community in a battle "for Alabama's soul" amid headlines about the state's discriminatory bathroom and abortion bills. With a vibrant healthcare system and a selection of blue-collar jobs in rail and meat processing, the city offers "a nice blend for our graduates as they matriculate from our college," Eubanks says.
The community's and the institution's historically progressive mindset is the foundation for UNA's achievements, says Ron Patterson, chief enrollment officer and assistant to the president for diversity.
"Given our demographic location, our history being in the south, in a red state, it shows the administration, the campus, and the students are committed to inclusive excellence and providing the best learning environment we can provide," Patterson says.
A highlight of UNA's inclusive history dates back to 1963, when Wendell Wilkie Gunn enrolled as the institution's first Black student. Though the Alabama legislature had desegregated the University of Alabama in June that year, Gunn still had to sue UNA for admission. After then-university president E.B. Norton urged him to sue, he did so, and a court order allowed him to enroll.
The case and his admission "went off without a hitch," Eubanks says. Indeed, Gunn's attorney would later say it was "the easiest case of my civil rights career," the (Florence) Times Daily reports. Last year, UNA renamed its University Commons after Gunn, and appointed him to the board of trustees in mid-July, according to the Times Daily.
Gunn laid the foundation for students like Cho who can claim a "first" at UNA. As the university's first Point Foundation scholar and as a member of the Florence LGBTQ community, Cho will "show other students what's possible," Rozycki says.
"What a lot of these scholars are doing is showing that through their leadership and their representation in these different disciplines," Rozycki says, "they're contributing to the community in a way that's going to show that LGBT students and eventual leaders are making a significant impact."
Cho came out to her family before she graduated from high school, according to the Foundation, but "her father rejected her and decided to pull all financial support for her college education." Despite this challenge, Cho joined her high school's Gender and Sexuality Association, a local LGBTQ organization called the Shoals Diversity Center, and also used her skills as a cellist to raise money for the Children's Craniofacial Association.
Her efforts to help others will continue at UNA. As part of her scholarship requirements, Cho will complete a service project that benefits the LGBTQ community each year she is enrolled at UNA. For her first project, she hopes to open a closet for transgender students who might "not have that ability to get clothing."
"It's a really big problem for trans people," Cho says. The project could include organizing clothing drives and raising money to make the closet a resource. In future projects, Cho says she hopes to reach out to people in rural Alabama communities "that might not have access to the kind of LGBTQ resources that you can find in Florence."
"A lot of people are very disconnected from that kind of information, and it's a really important goal [of mine] to disperse it in some aspect," Cho says.
Cho will have support from the new Mitchell-West Center for Social Inclusion, which opens this fall, according to Andrea Hunt, PhD, director of the center and associate professor of sociology. UNC alumni Elliot Mitchell and Clark West pledged $250,000 toward creating the center. They also provided the endowment to the Foundation for Cho's scholarship.
"It's important for all of the kids growing up in the LGBTQ community to have role models," West said in a statement to the university. "When I was growing up, I didn't have anyone I could emulate as they do in society today. It's been a wonderful partnership, and, we hope, it will be a very long relationship with UNA."
The center will open in a temporary space in an existing building that is also home to Housing and Residence Life, Hunt says. One of the center's main goals is to bring LGBTQ efforts across the university community together in one place.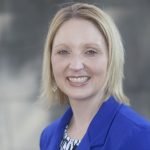 "It's a really exciting time and we've got a lot of momentum," Hunt says. "UNA is small enough where faculty and students know each other really well. Once [the center] was announced, faculty, staff, and students began expressing excitement wanting to find ways to help and participate. … The potential for growth and partnership are limitless at this point."
Legal questions still surround rights and discrimination protections for transgender students from the federal level down. Despite ongoing court battles and spats at the local level, institutions in Alabama such as UNA, the University of Alabama, Tuskegee University, Auburn University, and others protect gender identity in their nondiscrimination policies.
In fact, UNA and other Alabama universities were some of the first to lead the way in providing gender-neutral bathrooms on campus in 2016 even as state legislators fought against the Obama administration for its guidance on allowing transgender students to use the restroom of their choice, according to AL.com. Before the 2015-2016 academic year began, UNA had at least one gender-neutral bathroom in each campus building.
"It went forward with no fanfare. … They just did it," a university spokesman told AL.com at the time.
Additionally, housing and residence staff work with students individually to help them find residential assignments that correspond with their gender identity, according to Jennifer Sutton, director of Housing and Residence Life. The university recently transitioned its hotel-style residence halls from separating wings by gender to a "more inclusive layout throughout the community," Sutton says.
Single and double rooms with private bathrooms are available. Students can also apply for residence in apartment-style housing, regardless of their gender identity.
Four cluster halls — two for sororities and two mixed gender — offer a community-style residence with a shared living space along with three suites. "We look forward to transitioning the cluster halls to more intentional, thematic living of which gender inclusive [residence] would be included," Sutton added. The reworked arrangement for the cluster halls would allow Housing and Residence Life to work with the Center for Social Inclusion to further meet student needs.
"Our ultimate goal is not only to accommodate the needs of students that choose to disclose their identity, but to create options that support student success if they don't," Sutton says.
Protections for Trans College Students
President Donald Trump's administration has made efforts to draw back protections for transgender students, including the reversal of Obama-era interpretations on Title IX in an attempt to give more power to states and local school districts. While some efforts to weaken protections continue, decisions in the courts and at universities have upheld rights for trans students:
In May, the Supreme Court declined to hear a case from Pennsylvania regarding trans students' ability to use the bathrooms and locker rooms of their choice (Doe v. Boyertown Area School District).
Individual universities began offering gender-neutral housing after the Obama administration signaled Title IX protects students from discrimination based on their gender identity.
Though these cases represent significant wins for the LGBTQ community and allies, it remains to be seen how the Supreme Court will act on three cases expected to be taken up:
G. & G.R. Harris Funeral Homes v. EEOC and Aimee Stephens: When Aimee Stephens, an employee of the funeral home, told the owner she planned to come out as a woman, "the business owner fired her, saying it would be 'unacceptable' for her to appear and behave as a woman."
Altitude Express, Inc. v. Zarda: Zarda was fired from his skydiving instructor job for being gay.
Bostock v. Clayton County: Similary to Zarda, Gerald Lynn Bostock's employer fired him from his position as a county child welfare services coordinator for being gay.
Source: Human Rights Campaign
Kelsey Landis is the editor-in-chief of INSIGHT Into Diversity magazine.