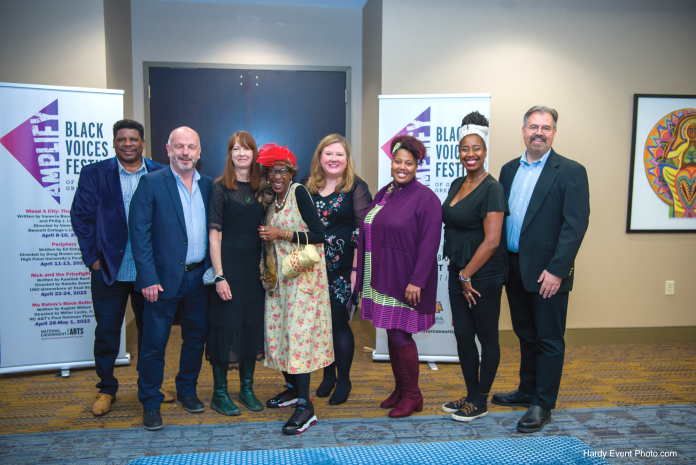 Despite gradual improvements in recent years, the theater industry is still severely lacking in racial and ethnic representation, both professionally and at the collegiate level. Nearly 63 percent of dramatic arts degrees awarded in the U.S. are earned by White students, according to the National Center for Education Statistics (NCES). In New York City, the epicenter of the nation's theater industry, nearly 60 percent of actors cast in professional productions are White, reports the Asian American Performers Action Coalition (AAPAC). Behind the curtain, this demographic accounts for close to 80 percent of writers, directors, and designers in the city's theaters.
"Broadway tried to diversify its stages by using more inclusive casting in chorus roles, but still centered and elevated White stories and White leading characters," explains the AAPAC's 2018-2019 Visibility Report. "There is a rising tension within the industry between just being represented and being truly 'seen.' Being seen means telling our stories."
In an effort to improve diversity, equity, and inclusion (DEI) in this industry, some colleges and universities have begun developing courses, fellowships, and other endeavors to ensure that a wider range of people are represented both onstage and off. 
In North Carolina, the Greater Greensboro Theater Consortium hosted the inaugural Amplify Black Voices Festival in April 2022 to promote more diversity in local theater. The consortium is composed of eight higher education institutions, including Bennett College, Elon University, and the University of North Carolina Greensboro (UNCG). The festival featured four student-produced plays focused on Black stories and experiences, three of which were written by local playwrights.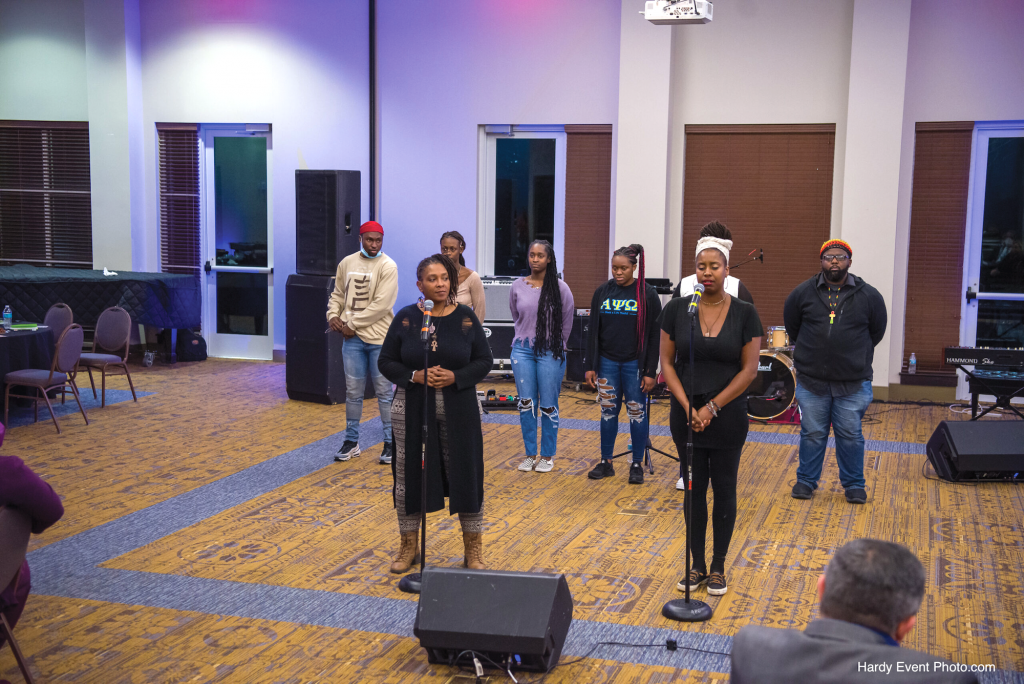 "It's about coming together to think about how we center the stories of the Black experience, pay attention to our students' desire to be heard, and really home in on Black Lives Matter," Natalie Sowell, director of UNCG's School of Theatre, said in a news release.
Other colleges are teaming up with industry professionals to address this issue. In 2021, the Columbia University School of the Arts' Theatre Management and Producing program partnered with Broadway producers Stephen Byrd and Alia Jones-Harvey to create the Front Row Productions Fellowship to encourage diverse professionals to pursue behind-the-scenes work. The fellowship offers access to university courses and resources, guidance from a network of mentors, opportunities to develop business and entrepreneurial skills, and support in producing a new play or musical to those underrepresented in the field. 
Improving representation among producers is crucial to advancing overall DEI efforts within the industry, Byrd and Jones-Harvey said in a joint statement. 
"The lead producers, at the helm of every Broadway show, determine how diverse and inclusive it will be," they explained. "As two in the shockingly small club of only five Black lead producers in the history of Broadway, our mandate has been to create opportunity for people of color on and off the stage. … We believe that establishing this pipeline is vital for the inclusive Broadway we imagine."
At some institutions, faculty members are engaging with this topic in the classroom. At Harvard University, a new course titled "Broadway Bodies, or Representation on the Great White Way" examines cultural identity and representation in the theater industry. Students are required to analyze more than a dozen notable productions, including "Hamilton" and "West Side Story," and discuss the role that race, ethnicity, gender, and disability play in casting. 
"We want and deserve to see people like us represented truthfully and fairly," Derek Miller, the professor of humanities who teaches the course, told The Harvard Gazette. "[W]e want and deserve to see people like us succeed in the arts and in other realms. And we need to see people who are not like us in those same ways so that we can better understand each other and live together in a multiracial and multicultural society."
While some college and university-led initiatives are moving in the right direction to make the dramatic arts more representative, there is still a long way to go. Support and encouragement from nationwide organizations such as the Association for Theatre in Higher Education (ATHE) is key to promoting equity at the institutional level. The ATHE's annual conference in July, titled "Rehearsing the Possible: Practicing Reparative Creativity," will primarily focus on what colleges can do to promote social justice, create more representation, and dismantle structural racism. One scheduled event includes the "Casting for Liberation" forum, which will invite members to discuss issues surrounding appropriation and representation in casting. 
ATHE also plans to release its first Diversity, Equity, and Inclusion Strategic Plan in the near future that will outline new goals for enacting anti-racist and equity-based practices.
"As an organization we plan to move forward by reimagining racial justice within our organization, institutions and activities; modeling a path forward with our actions, not just our words," reads an ATHE news release about its DEI goals. "Theatre and performance have the power to change the world; we have a responsibility to use that power."●
Erik Cliburn is a senior staff writer for INSIGHT Into Diversity.
This article was published in our June 2022 issue.