After serving four years in the U.S. Marine Corps, Robert Liu came across a flyer advertising a workshop that helps former members of the armed forces transition into college.
"The biggest [challenge after military service was] not knowing what [college] is, and then, mentally, I put up a wall around higher education, kind of seeing it as something that I couldn't achieve," he says.
After attending the workshop, he was inspired to pursue an academic degree — he's now an accounting and management information systems student at Texas A&M University.
The college transition program Liu attended is one of many offered by the Warrior-Scholar Project (WSP), a nonprofit organization dedicated to empowering enlisted veterans and active service members to successfully transition into the college classroom and enter the civilian workforce.
The WSP has one- and two-week academic boot camps with a focus on STEM (science, technology, engineering, and math), the humanities, and business and entrepreneurship; Liu has since volunteered as a classroom facilitator in the latter. He also works as WSP's seasonal accounting assistant.
"I wanted to inspire other veterans and service members, just as the program did for me," he says.
The WSP also offers academic workshops like the one Liu attended, which are of shorter duration than boot camps, as well as mentorship and resource programs for graduate students. Overall, the organization aims to build the confidence of veterans to pursue their academic goals by providing a community of WSP alumni.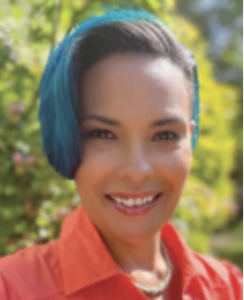 "We're educating not only a workforce in the particular areas that are needed for our country, but also it's an opportunity for civilians … to learn from their peers who are veterans and military connected about what it means to serve your country," says LeNaya Hezel, chief programs officer.
Over the past 11 years, the organization has helped more than 2,000 veterans. It now partners with more than 20 universities across the U.S., including Georgetown University, the College of William & Mary, Cornell University, Harvard University, and Massachusetts Institute of Technology.
"We are partnering with universities and stakeholders throughout the country who are really invested in wanting to support this population, not because it's the right thing to do, not because they have access to GI Bill benefits, but they're recognizing that this is a population that is often overlooked when it comes to brick-and-mortar type institutions [and they should be seen as] an asset to the campus," says Hezel.
Veterans face unique barriers when pursuing a college degree. Many feel they aren't cut out for the classroom because they haven't been in school for a number of years, some are concerned about deployment interruption or calls to service while enrolled, and others might have financial concerns or need assistance in understanding how the GI Bill applies to them, Hezel says.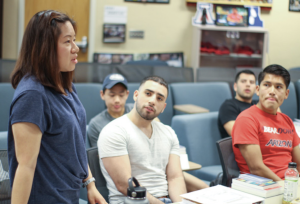 In addition, the transition from military to civilian life can be jarring, as individuals oftentimes go from living in a gated community where they are told where to go, what to wear, and what to eat to making all their own decisions.
Veterans of color, women, and those from other underrepresented communities face additional barriers, Hezel says. For nearly 17 years, the "don't ask, don't tell" policy barred openly LGBTQ+ people from service, and rules and regulations regarding hair in the military may not align with a person of color's cultural or personal identity.
"The transition isn't just about coming to terms with your veteran status identity, but it's also coming to understand — 'What are the other intersecting identities at play that I didn't necessarily get to show externally because of my identity not being the dominant one?'" says Hezel.
As a result, the organization works to ensure inclusivity, offering programs such as the Women Veterans Empowerment Dialogues, in which women talk about transition challenges. WSP also works with schools to provide similar student resources.
According to WSP's 2021 report, 92 percent of its alumni reported they have completed or are on track to complete their degrees. Since the program's inception, alumni stay connected with the organization and continue to build community and advance their skills, Hezel says.●
For more information on the Warrior-Scholar Project, visit warrior-scholar.org.
This article was published in our July/August 2023 issue.