Diversity Champions exemplify an unyielding commitment to diversity and inclusion throughout their campus communities, across academic programs, and at the highest administrative levels. INSIGHT Into Diversity selected institutions that rank in the top tier of Higher Education Excellence in Diversity (HEED) Award recipients.
The University of South Carolina (UofSC) is a place where diversity, equity, and inclusion (DEI) is considered a campus-wide responsibility.
Faculty, staff, and students from across the campus can take part in DEI education and advocacy — or even develop and lead their own DEI solutions. This work ranges from unique leadership programs at the departmental level to community-wide opportunities for reconciling South Carolina's history of racial injustice.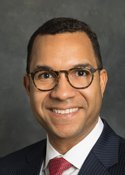 As a result, UofSC has cultivated a learning environment where underrepresented students and employees can thrive. Although it is a predominantly White institution, the graduation rate for all students is nearly equal, according to John Dozier, EdD, the university's chief diversity officer and senior associate provost for DEI.
Dozier credits this level of student success with UofSC's continuing commitment to equitable outcomes for all students and the strategic DEI efforts within every college in order to create an inclusive and enriching experience.
Shared DEI Leadership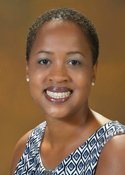 Beginning in 2015, UofSC added a DEI director or associate dean position for every one of its colleges, its online campus, and even the university library, says Michelle Bryan, PhD, associate dean for DEI in the UofSC College of Education. 
Each of these appointees serves on the Council of Academic Diversity Officers (CADO), which meets with Dozier monthly to discuss their respective needs and to work together on common challenges. Currently, the council is focused on providing standardized DEI training to faculty search committees and has already developed a formal training for search committee chairs.
"CADO is a very viable, sustainable model for universities who may be looking for ways to distribute the responsibility of driving, facilitating, and shepherding DEI," Bryan says.  "It really allows you to make an impact at the individual college level."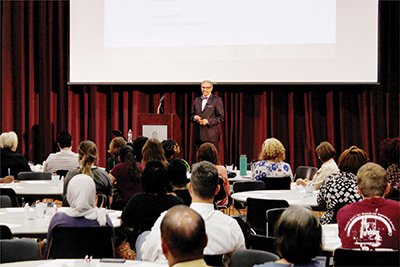 Another opportunity for faculty to share in the responsibility of creating and leading campus-wide diversity efforts is through UofSC's Finding Common Ground forums. Faculty members design presentations on important and relevant topics and are expected to avoid the traditional lecture format.
In one forum, dance professors and an English professor collaborated on expressing a poem as an interpretative dance, sparking a conversation about how they use their art to advance social change. This presentation got students thinking about how they could leverage their own unique voices to advocate for social justice, Dozier says.
Increasing Diversity in the Teaching Profession
UofSC also relies on collaborative strategies to fulfill its goal of diversifying the higher ed academy as well as the K-12 teacher pipeline.
The Grace Jordan McFadden Professors program, named after the first African American woman to receive tenure at UofSC, provides funding and support for underrepresented doctoral students. In addition to scholarships, the program offers professional development in areas such as academic writing and learning how to navigate a career as an underrepresented member of the professoriate.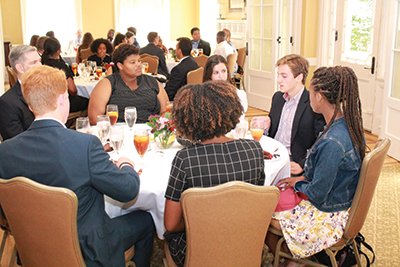 This work also occurs at the disciplinary level. The AACTE Holmes Scholars program, which is currently in its third year, offers a $28,500 stipend and a teaching assistantship to underrepresented doctoral students studying education. The scholars spend time every week working on projects in the college's DEI office, such as helping lead a campus parent advocacy group, that "strengthen their capacity to engage in strategic diversity leadership," Bryan explains.
In the UofSC College of Social Work, faculty and administrators are developing ways to attract historically underrepresented faculty to their field. Recently, the college decided one strategy would be to identify and cultivate working relationships with promising doctoral candidates prior to faculty positions actually opening up, says Kirk Foster, PhD, an associate professor and the college's associate dean for DEI.
One way to do this, Foster explains, is by attending academic conferences where underrepresented doctoral candidates will be presenting. This provides opportunities to meet the candidates as well as learn about their research and academic accomplishments in person.
This recruitment approach is a marked departure from the status quo of "pointing and praying that diverse candidates will show up," Bryan says.
When it comes to the K-12 teaching pipeline, UofSC's "Apple Core Initiative" recruits diverse, historically underrepresented individuals, first-generation college students, and those from under-resourced rural areas of South Carolina.
The program's 19 participants are exposed to an in-depth curriculum in culturally relevant pedagogy and have the opportunity to interact with diverse populations via both a "study away" experience in another state and a study abroad experience.  Members also meet one-on-one several times a year with a "success coach" who helps them navigate their higher education journey.
Race and Reconciliation
A major focus of UofSC's DEI efforts is engaging the local community in dialogue and education about racial justice through the South Carolina Collaborative on Race and Reconciliation.
UofSC launched the collaborative in response to the June 2015 murder of nine Black parishioners in the Emanuel African Methodist Church in Charleston. "The UofSC board and the president decided that the university needed to do something to address racial issues across the state," says the collaborative's director, Jennifer Gunter, PhD.
She credits Dozier with being "personally responsible" for the breadth and depth of this effort.
One important piece of the collaborative is the Welcome Table South Carolina, in which local, racially diverse community groups engage in structured dialogues around race. The conversations follow a three-part format. First, participants identify their common values across race, such as the desire to feel comfortable and have a sense of belonging within their community.
The second part of the process is an exploration of the racial history of the state of South Carolina and the United States more broadly. The Welcome Table experience ends with the planning of what Gunter calls a "safe to fail" community project that contributes to increased racial equity, such as the creation of a book club or a lending library.
In the three and a half years since the Welcome Table's founding, approximately 25 organizations and 300 individuals have participated, she says.
As of right now, the Welcome Table is primarily a community outreach endeavor facilitated by Gunter, filling a need for conversations about race that she says are "vital for the health of the whole state." However, she is in the process of creating a quarterly, day-long version of the workshop so that students can also participate.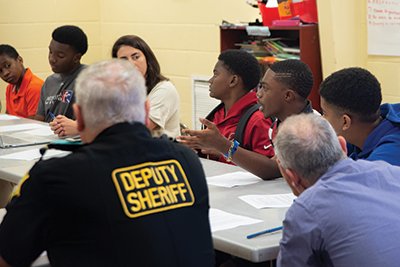 The collaborative also hosts the South Carolina Youth Collective, a free program that educates local underrepresented high school students about the state's civil rights history and empowers them to return to their communities to complete racial equity projects.
The program had its first cohort in June 2019, composed of 15 students from 10 different high schools across the South Carolina midlands. Gunter says the collective's most enduring impact so far has been to create bonds between social justice-oriented young people who continue to stay in touch.
"I really believe that only through communication, through these hard dialogues, will we actually achieve racial equity," she says.
Ginger O'Donnell is a senior staff writer for INSIGHT Into Diversity. University of South Carolina is a 2019 Diversity Champion and a 2012-2019 Higher Education Excellence in Diversity (HEED) Award recipient. This article ran in the December 2019 issue.