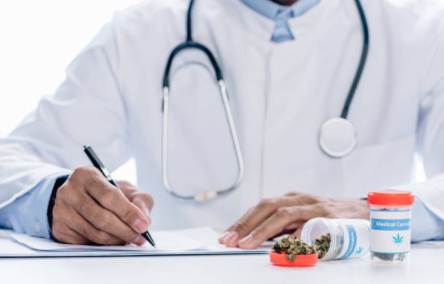 Special Report: Nursing and Pharmacy Schools
Nursing and pharmacy students step up to combat COVID-19 and prepare the nation for a healthier tomorrow.
In fall 2019, the University of Maryland School of Pharmacy (UMSOP) launched the first graduate program in the U.S. dedicated to the study of medical cannabis. Now in its second year, school leaders say the program is growing in popularity among students looking to enter an in-demand industry. 
The UMSOP Master's of Science in Medical Cannabis Science and Therapeutics accepted 50 students out of 500 applicants worldwide in its first year. This fall, the program grew to 250 students. 
Natalie Eddington, the school's dean, was inspired to launch the program after reading research on the effectiveness of medical cannabis for managing pain, easing the side effects of chemotherapy, and more, according to a recent article in The Washington Post. Upon discovering that less than 10 percent of medical schools in the U.S. include medical cannabis in their curriculum, Eddington realized that UMSOP could help meet a gap in health care education.   
The program's coursework is entirely online, and students meet and interact with experts "in the science, therapeutics, and policy of medical cannabis" during in-person symposia, according to the UMSOP website. Students' career interests range from medical consulting to studying the use of cannabis in treating post-traumatic stress disorder. Advocates say that UMSOP has helped to legitimize this form of medical treatment as more states legalize its use, according to the Post.