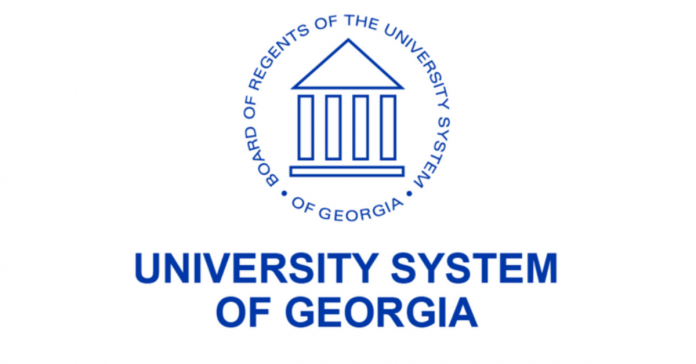 The University System of Georgia (USG) Board of Regents unanimously approved a controversial policy that critics say will make it easier to fire tenured faculty members.
The new guidelines will eliminate the peer review process administrators must follow before terminating a tenured faculty member, replacing it instead with a system that allows professors to be dismissed if they do not take appropriate measures after failing two consecutive annual reviews.
The policy is the first of its kind to be implemented in the country, The New York Times reports. 
USG officials claim they're launching the new policy to gauge whether or not faculty are actively contributing to the state's colleges and universities. "The goals of the changes are to support career development for all faculty as well as ensure accountability and continued strong performance from faculty members after they have achieved tenure," Lance Wallace, a USG spokesman, told the Times.
Activists and academics around the country are speaking out in response to the move. In an advisory letter and on social media, the American Association of University Professors threatened to censure USG, saying the policy will "destroy protections for academic freedom, which is indispensable for the quality of teaching and research in higher education."
Former Georgia lawmaker and voting rights activist Stacey Abrams also condemned the new policy.
"Academic freedom guaranteed by tenure is more than a hiring gimmick," Abrams tweeted. "Georgia cannot compete for talent or produce innovation if we undermine our public universities. [USG] has already abandoned the physical health of our schools. Let's not destroy intellectual capacity as well."
For further insight, please see the AAUP's Sept 24 letter to the Georgia AAUP state conference regarding @BORUSG's proposed changes to post-tenure review:https://t.co/eNJh5PFjz0#academicfreedom

— American Association of University Professors (@AAUP) October 13, 2021
Another tenure-related controversy recently involved Pulitzer Prize-winning journalist Nikole Hannah-Jones, who turned down a position at the University of North Carolina at Chapel Hill after the school revoked tenure from her initial hiring offer.
In fall 2020, there were more than 5,800 tenured faculty at USG, according to the system's data.
Hundreds of professors have now signed a petition that opposes the tenure policy.
So…the BoR of USG voted unanimously today to dismantle tenure across the state. 1/n

— cdisalvo (@cdisalvo) October 13, 2021