When it comes to diversity, equity, and inclusion (DEI), colleges and universities have traditionally put their resources into recruiting and retaining diverse students and employees. However, there is a third leg of DEI that focuses on supplier diversity. Institutions of higher education spend millions of dollars on goods and services every year, yet there is little recognition of the contributions that colleges and universities make to support diverse suppliers in their communities and beyond.
We are proud to announce the recipients of the inaugural INSIGHT Into Diversity Jesse L. Moore Supplier Diversity Award. This award honors institutions that have taken steps in supporting and engaging with minority-owned businesses through supplier diversity offices, dedicated procurement officers and programs, and innovative events and initiatives. 
The INSIGHT Into Diversity Jesse L. Moore Supplier Diversity Award is named in honor of longtime advocate and economic development pioneer Jesse L. Moore. His many achievements include serving as the first director of supplier diversity at Purdue University, where he increased the university's diversity spending by more than 300 percent since 2005. 
Winners of the 2021 award were selected based on their level of support and engagement with businesses owned by underrepresented entrepreneurs, including those who are women, veterans, LGBTQ, or from underrepresented ethnic and racial backgrounds. 
Congratulations to the 2021 INSIGHT Into Diversity Jesse L. Moore Supplier Diversity Award Winners!
CLEMSON UNIVERSITY 
Clemson, South Carolina 
Clemson University created the Diversity Procurement Initiative to support the State of South Carolina's mission to have at least 10 percent of state agency procurement contracts awarded to minority-owned businesses. The initiative provides outreach, engagement, and business opportunities for enterprises owned by people of color, women, veterans, or individuals from disadvantaged communities. Clemson also gives underrepresented business owners opportunities for networking, professional development, and more. Other services offered by the university have included infomercial video production for suppliers, conferences for diverse entrepreneurs, and a workshop for college students interested in starting businesses and becoming vendors.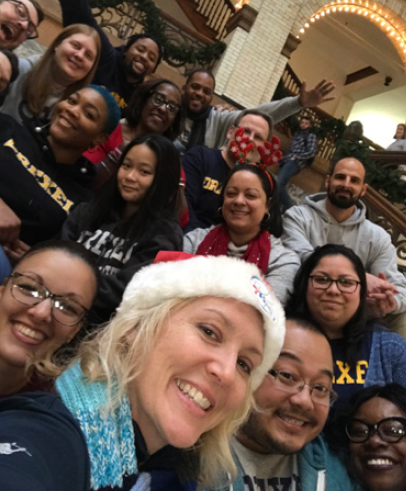 DREXEL UNIVERSITY
Philadelphia, Pennsylvania 
Drexel University's Supplier Inclusion Initiative broadens the school's pool of suppliers by developing relationships with underrepresented business owners. The university's Director of Supplier Inclusion serves as a resource and partner for these individuals during and after the bidding process. Drexel also helps each business grow its capacity and connections. The Office of Community Partnerships sponsors a three-month entrepreneurial workshop and annual competition that helps entrepreneurs develop business plans and pitches for financial backing from local investors. Drexel also conducts supplier information opportunities and trade shows as well as community business exchanges.
GRAND VALLEY STATE UNIVERSITY
Allendale, Michigan 
Grand Valley State University (GVSU) recently created a new position, the Vendor Relations Manager, to further develop and shape its supplier diversity program. The position, which is supported by the GVSU Procurement Department and senior management, works across the campus community to raise awareness of the value of partnering with small, local, and diverse businesses and to develop inclusive purchasing practices. The Vendor Relations Manager is also responsible for organizing networking opportunities and introductions for vendors and campus departments. In addition, they are actively involved in tradeshows and serve on multiple committees representing both GVSU and suppliers.
ILLINOIS PUBLIC HIGHER EDUCATION COOPERATIVE AT THE UNIVERSITY OF ILLINOIS
Champaign, Illinois
The Illinois Public Higher Education Cooperative (IPHEC) at the University of Illinois fosters an inclusive and competitive business environment that helps enterprises enhance their credentials, increase capacity, and grow revenue. IPHEC holds events throughout the year at multiple campuses so that underrepresented businesses from across Illinois can learn about its procurement processes. Furthermore, each request for proposal that the cooperative solicits includes a 20 percent diversity and 3 percent veteran goal. To ensure success in recruiting diverse suppliers, IPHEC team members educate vendors on requirements, goals, and how to complete the required documentation prior to submitting their business proposals.
METROPOLITAN COMMUNITY COLLEGE 
Kansas City, Missouri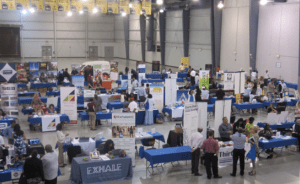 Metropolitan Community College (MCC) extends its efforts to provide opportunities for underrepresented individuals to its diversity supplier initiatives. The college has achieved this by offering training and education, mentoring, networking, and other innovative development approaches to minority- and women-owned small businesses in the surrounding MCC community. The college also holds annual sessions for potential vendors to encourage their participation in supplier diversity initiatives. Through these sessions, MCC has successfully created sub-contractor opportunities for small businesses that may otherwise be overwhelmed by the procurement process. Collectively, the college's efforts equate to an annual multi-million dollar expenditure toward diverse suppliers.
MIAMI UNIVERSITY
Oxford, Ohio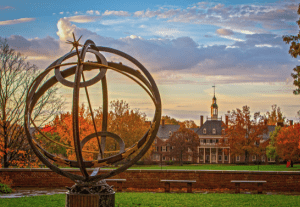 With nearly 50 diverse vendors, Miami University creates and maintains a supply chain that ensures the inclusion of underrepresented groups in strategic sourcing and procurement plans. As part of its supplier strategy, members of the university procurement staff mentor underrepresented business owners through the entire procurement process, from certification to sustainability. In turn, mentees are then available to support other diverse entrepreneurs in developing their businesses. In addition, the university is a member of the Dayton Chamber of Commerce's Minority Business Partnership and the Cincinnati Chamber of Commerce's Minority Business Accelerator. 
UNIVERSITY OF CONNECTICUT
Storrs, Connecticut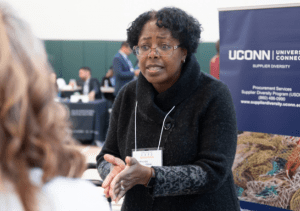 Established in 2005, the University of Connecticut (UConn) Supplier Diversity Program enables small and minority-owned enterprises to provide quality goods and services while building mutually beneficial and lasting business relationships with the university community. UConn's supplier diversity team conducts outreach and matchmaking events as well as educational workshops to encourage participation and provide information to potential vendors. UConn also works internally to ensure the campus community is informed about supplier diversity initiatives and goals through the creation of an e-learning course. More than 500 purchasing decision makers as well as UConn Business Services staff have completed the course thus far.
UNIVERSITY OF HOUSTON
Houston, Texas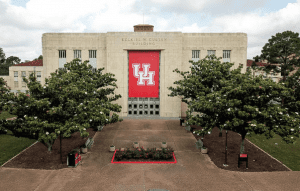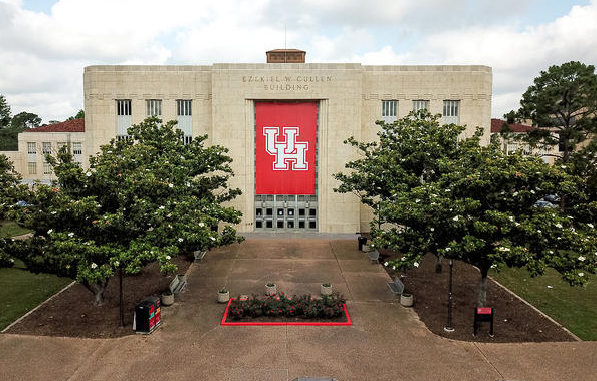 The University of Houston's (UH) Historically Underutilized Business (HUB) program strives to assist diverse business enterprises in receiving a portion of the total value of all UH contracts. HUB ensures compliance with state laws, assists UH departments in connecting with underrepresented vendors, and facilitates contracting opportunities for business owners. As part of the program, university staff are required to make a good faith effort to obtain bids from at least two HUB vendors for all competitive purchases of $15,000 or more. UH also offers a variety of resources to HUB suppliers, including an online vendor fair, mentorship program, construction management talent pipeline program, and more.
UNIVERSITY OF SOUTH FLORIDA
Tampa, Florida
The University of South Florida's (USF) Office of Supplier Diversity pursues diverse businesses for contracting opportunities and supports the local business community by providing educational and outreach activities. USF created an assistant vice president position to oversee these efforts and to work closely with university purchasing agents, departmental buyers, and the USF facilities, planning, and construction divisions. The Assistant Vice President of Supplier Diversity is also responsible for monitoring, implementing, progress tracking, and adjusting the university's diverse business utilization plan. USF's goal is to ensure underrepresented suppliers comprise 13 to 20 percent of the university's addressable expenditure.