Office of Hispanic Outreach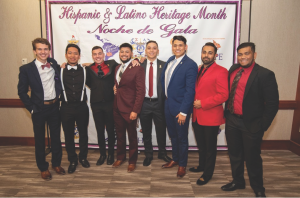 Clemson University's Office of Hispanic Outreach fosters a welcoming environment for Hispanic and Latinx students, staff, and faculty by developing and implementing programs, services, events, and activities to promote understanding and appreciation for these cultures on campus and in the community. The office provides academic advising, mentorships, and more to students. It also strives to build relationships with both students and their parents or guardians to foster academic success and retention. Its key initiatives include Familia Connection, which brings the entire Clemson Hispanic and Latinx community together for fellowship, and the Hispanic Voices in Academia Conference, which highlights research by and about these communities. 
The Collegiate 100 Initiative
Collegiate 100 is a college-wide initiative open to all students at Hillsborough Community College. In partnership with 100 Black Men of America, Inc., the initiative aims to improve the quality of life within local communities and enhance educational and economic opportunities through mentoring and community service. Eligibility requirements include maintaining a 2.5 GPA and participating in campus meetings, service opportunities, and mentorship activities. Among the program's many offerings are a two-day leadership retreat and monthly seminars on topics such as business etiquette and social justice issues. 
Free Textbook Programs
Pikes Peak Community College (PPCC) has partnered with the companies Slingshot and Barnes & Noble to provide free necessary textbooks for students in all PPCC degree and certificate programs. Beyond removing financial barriers, having the required textbook available on the first day of class engages students in coursework earlier, reduces stress, and improves academic performance. In addition to providing these free materials, the college encourages its faculty and instructors to make use of Open Educational Resources (OER). OER materials can include content for an entire course or supplemental and academic resources such as e-books, lessons, lectures, assessments, quizzes, and tests. 
Passport to Success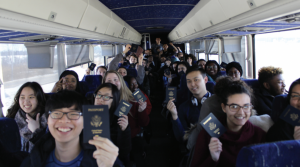 Lehigh University's Passport to Success program provides structured support for students to engage in high-impact experiences such as study abroad, community service, leadership development, and career exploration, among others. First-generation and lower-income students opt into this program through the Office of International Affairs and the Center for Student Access & Success, working with a special guide to develop a Passport to Success plan. The program covers the cost of acquiring or renewing a U.S. passport, attending a Global Day at the United Nations, and participating in a three-day trip to Montreal. Other offerings include study abroad scholarships and career coaching. 
Growing Together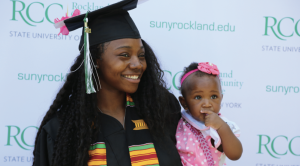 Rockland Community College (RCC) undertook three initiatives to increase the academic persistence, achievement, and completion rates of parenting students. The Growing Together program provides students who are single parents with academic advising, application support for on-campus childcare subsidies, free childcare during registration, connections to resources, financial assistance, a support group, and weekly workshops. RCC also installed changing tables in academic buildings to make it easier for parenting students to care for their children while on campus and is currently upgrading campus lactation spaces and supplies to support breastfeeding mothers. 
Latinx Leadership Incubator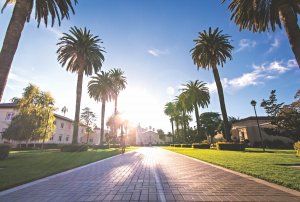 The Latinx Leadership Incubator at Santa Clara University connects Latinx transfer students with alumni and outside mentors to leverage their leadership skills to effect positive change in communities. The program focuses on making high-quality connections with people who can provide guidance and creates a community for Hispanic and Latinx students on campus. Participants spend 16 hours over the course of four days networking and attending workshops on leadership, values, and ethics; building a personal brand; and curating an online identity via LinkedIn.
Diversity Scholarship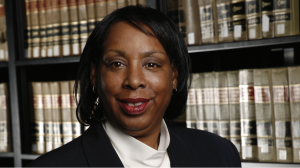 Stetson University College of Law is focused on diversity scholarship fundraising and alumni engagement to ensure students have the financial ability to complete law school and have access to supportive alumni when they enter their careers. The newest endowment is the Professor Dorothea A. Beane Scholarship, which is named in honor of the first underrepresented faculty member to receive tenure at Stetson Law. The scholarship is intended to attract and retain Black students, particularly those who are first-generation and demonstrate enormous potential.
Access and Opportunity Fellowship Program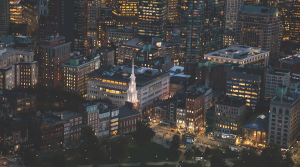 Suffolk University's (SU) Access and Opportunity Fellowship Program helps to launch careers in academia for doctoral candidates whose scholarship focuses on justice, equity, diversity, and inclusion (JEDI). The one-year program provides fellows with a mentoring circle and the opportunity to develop and instruct a course for the university. Guided with support from the Center for Teaching and Scholarly Learning and other campus resources, the program is aimed at increasing JEDI-focused education for students. For 2021, it expanded to include one fellow each for the SU College of Arts and Sciences, SU Sawyer Business School, and the SU Law School.
Diversity Leadership Team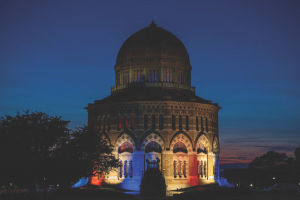 To improve overall campus climate and to provide a base of support for enhancing DEI and belonging (DEIB) at Union College, President David Harris appointed a four-member diversity leadership team in September 2020. The members include an academic diversity officer, a diversity officer for employees, and two student affairs diversity officers. The team's responsibilities include overseeing the well-being of students of color and student affairs programming related to diversity and inclusion. Members work collaboratively with campus partners and senior staff to strengthen DEIB across campus. 
Services for Undocumented Students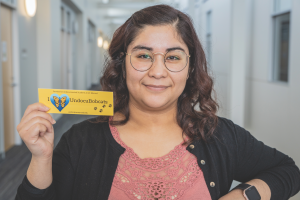 The Office for Services for Undocumented Students at the University of California, Merced uses a multi-pronged strategy. It provides basic and scholarly needs assistance; immigration legal counseling and coaching; the UndocuScholars Academy for career preparation; UndocuAlly Training for faculty and staff; and the Monarch Center for undocumented students. The university has developed multiple partnerships, including a growing postsecondary network in the San Joaquin Valley, to conduct outreach to families and community members to increase college enrollment rates. Other developments include a new advisory committee and enhanced inter-office referral practices.
The DuSable Scholars Program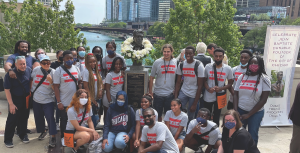 The DuSable Scholars Program (DSP) at the University of Illinois Chicago is a learning community of faculty mentors and Black and Latinx undergraduate students who are underrepresented in STEM fields. The scholars seek to graduate in four years and matriculate to research-based graduate programs. DSP provides housing and tuition support; academic and professional development; placement in a research lab; holistic mentorship; and the cohesion of family, faculty, and student networking. The program is named after Jean Baptiste Point DuSable, a Black pioneer who is widely credited as the founder of modern-day Chicago.
ALL Georgia Program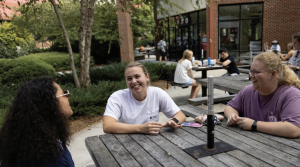 Established in 2018, the ALL Georgia Program supports rural students at the University of Georgia by providing a network of resources, unique programs, and shared opportunities. The program unites two goals by creating a rural access and success agenda for the state while also facilitating a broad-based collaboration across multiple offices on campus to ensure all students can succeed. Among ALL Georgia's offerings is a first-semester seminar program for rural students to assist them in the transition to college. Opportunities in the second year and beyond include an immersive service-learning project, a yearlong leadership program, and summer internships.
Opportunity Scholars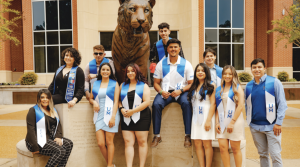 The University of Memphis is proud to partner with Equal Chance for Education, a nonprofit that supports DREAMers, or young undocumented immigrants, who are not eligible for student loans or financial aid because of their legal status. Opportunity Scholars welcomes eligible high school graduates from Tennessee to become part of a learning community that receives mentoring, scholarships, and special educational programming. Twelve members of the program's first cohort graduated in spring 2021, all with honors and an average GPA of 3.5.
Leadership Enrichment Internships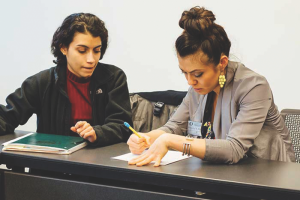 The University of Oregon's (UO) Leadership Enrichment Internship program provides paid internships for undergraduates with diverse academic interests who are underrepresented in their intended career fields. Participants gain experience in a professional workplace, receive mentorship and supervision from industry professionals, engage in leadership development and networking opportunities, build community through cohort workshops, and develop short- and long-term career goals. The UO Division of Equity and Inclusion administers the program and offers funding and workshops while various campus units and community organizations provide the internship connections and mentors.  
Black Alumni Leadership Council
The Black Alumni Leadership Council at The University of Tulsa (TU) was created to offer support and guidance on diversity-related initiatives through an alumni perspective. It has four primary goals: serve as a stimulus for the inclusion of Black alumni voices in the broader TU community and the TU Alumni Association Board of Directors; advise and support TU leadership in the advancement of DEI initiatives; unify Black alumni and foster personal and professional networks; and support African American students through mentorship, networking, and scholarships.
Global Quarter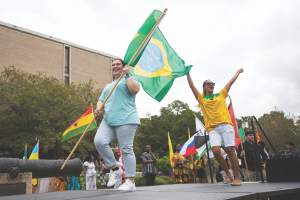 Global Quarter at the University of West Florida (UWF) is a diverse and inclusive community of students and the official student club of UWF International Affairs. Global Quarter provides support and resources for international student organizations, bringing together members from around the world and across the U.S. to celebrate different cultures, share experiences, and cultivate friendships. The group hosts events such as the weekly International Coffee Hour, International Music Nights, and a Lunar New Year celebration.
Resource Pantry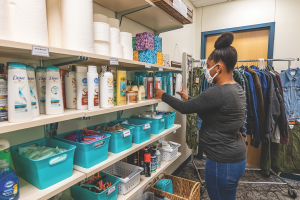 The West Chester University of Pennsylvania (WCU) Resource Pantry supports students by minimizing food and basic needs insecurity and preparing them for life after graduation. Since 2016, it has partnered with the local county food bank, the WCU campus gardens, and other organizations to provide nonperishable and fresh food, personal care items, school supplies, and clothing. The pantry operates five days a week during the academic year and three days a week over both summer and winter breaks. Additional offerings include financial literacy workshops, cooking demonstrations, and more.●
This article was published in our November 2021 issue.