Northwest Earth and

 

Space Science Pathways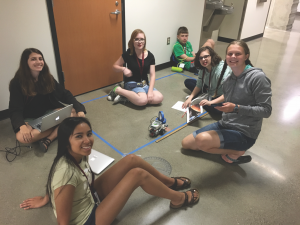 NASA has selected Central Washington University (CWU) to receive $8.5 million in grant funding over the next four years to recruit future scientists and science teachers from underrepresented communities across the region. The Northwest Earth and Space Science Pathways (NESSP) program connects CWU with other universities, science museums, and educational service districts to develop formal and informal programs for K-12 students, including NASA-focused outreach, summer camps, and more. NESSP also seeks to build connections with parents, teachers, and local leaders to create a pipeline of students interested in STEM-related careers.
First-Generation Peer

 

Mentor Program
Davenport University established a First-Generation Peer Mentor Program in an effort to close the equity gap in graduation and retention rates between first-generation college students and their peers. With 40 percent of the university's student population being first-generation, this program was specifically designed to increase their sense of belonging and help them navigate the college experience with confidence. Each participant is offered a peer mentor as well as financial and emotional support. The pilot program has already seen 91 percent of participants return for their second year at the university.
The Challenge Program
The Challenge program is a summer five-week residential experience for incoming first-year underrepresented students at the Georgia Institute of Technology (Georgia Tech). It is designed to help prepare students for a successful college career by equipping them to tackle "the 7Cs": computer science, chemistry, calculus, communication, career development, cultural competency, and community service. Participants live in on-campus housing; take classes provided by Georgia Tech professors; and participate in cultural, professional, and academic workshops and activities. The experience allows them to develop a strong Georgia Tech peer, resource, and corporate network before starting their first academic semester. 
Equity Champions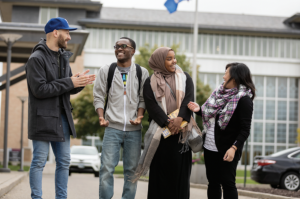 Metropolitan State University's Equity Champions are specially trained individuals who offer guidance, facilitation, and feedback to search advisory committees and ensure that hiring processes are equitable for all candidates. Equity Champions commit themselves to increasing their understanding of bias and equity principles and their impact on committee decisions. These individuals advocate for institutional equity and inclusion efforts during the search process and ensure more candidates of color can become finalists during future recruitment efforts. The university currently utilizes these advocates in all faculty and administrator candidate searches.
#IamRITfaculty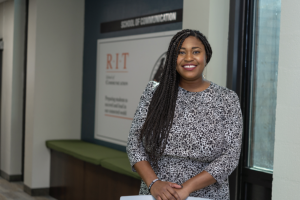 Rochester Institute of Technology's (RIT) Office of Faculty Diversity and Recruitment launched the #IamRITfaculty social media campaign to recognize and celebrate the university's excellent and diverse faculty. #IamRITfaculty presents these personnel in both a personal and professional manner while highlighting the shared identity of being RIT faculty. Through videos and photos, the campaign shares perspectives directly from these individuals as they discuss life as a scholar at RIT and as a community member within the greater Rochester area.
UCF Connect and Transfer Connect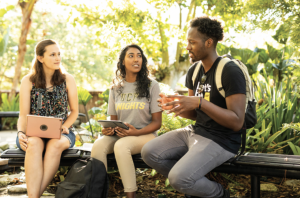 The University of Central Florida (UCF) recognizes that transfer students require unique forms of support to successfully transition to and graduate from four-year institutions. The UCF Connect program provides students who complete an articulated associate degree with the opportunity to apply for accelerated admission to UCF. Once enrolled at the university, participants can receive ongoing assistance through Transfer Connect, which offers personalized support and resources in addition to hosting activities and events designed specifically for the transfer student population.
Associate Director for

 

Workforce Diversification
The University of Dayton created the Associate Director for Workforce Diversification position to guide the implementation and assessment of an objective outlined in the university's DEI strategic plan. The associate director, who began her work in May 2021, is chiefly responsible for the development and implementation of strategies designed to increase diversity and equity among faculty, staff, and administrators, helping to position the university as an employer of choice.
Mid-Career Workshops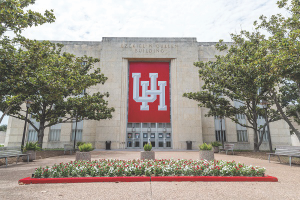 The University of Houston (UH) offers annual Mid-Career Workshops for women faculty that focus on requirements for promotion to full professor and the experiences of those who have already been promoted. With input from UH's promotion and tenure committee, the workshops provide strategies for developing competitive promotion portfolios and encourage women faculty. These efforts have been highly successful as more women have been promoted after attending the workshops, contributing to a 59 percent rise in women full professors at UH. 
Call Me MISTER
The University of Houston Downtown is the first university in Texas to join the national Call Me MISTER project. Dedicated to helping expand the teacher applicant pool, the program's primary goal is to support the Houston Independent School District by providing a pipeline of diverse and qualified men to teach in local K-12 schools. The program offers many resources for prospective and current participants, including an academic support system, job placement assistance, tuition assistance through loan forgiveness programs for eligible students enrolled in teacher education programs, and more.
Pre-Law Pipeline Program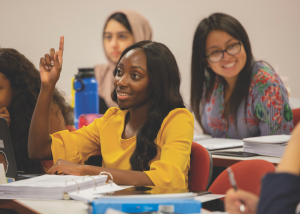 Established in 2015, the University of Houston Law Center's Pre-Law Pipeline Program is designed to increase the diversity of law school applicants by providing preparatory resources for first-generation, low-income, and underrepresented students. The program offers participants admissions test preparation, introductory law classes, professional development sessions, and internships. It also offers a host of workshops that feature speaker sessions with members of the legal community who introduce concepts such as legal research methods and effective study and networking techniques. Program alumni have been accepted to the law schools at George Washington University, Howard University, the University of Miami, and more. 
CHANCE Camp
The Campamento Hispano Abriendo Nuestro Camino a la Educación (CHANCE) Camp is the University of North Carolina Greensboro's unique summer college immersion program for Latinx students. Since its launch in 2017, more than 50 former CHANCE campers have enrolled at the university. Fifteen students served as mentors this year, and more than 45 faculty, staff, and administrators from across campus engaged with campers and families. Participants attended seminars on topics such as admissions and financial aid and joined in team-building activities with university professors, students, and staff to develop healthy mentorship connections focused on academic success and personal growth.
Strategic Incentive Fund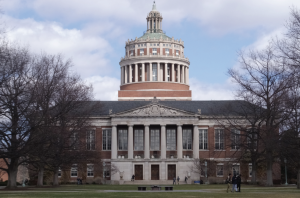 The University of Rochester's Office of Equity & Inclusion's Strategic Incentive Fund Program (SIFP) is committed to establishing and maintaining equity, diversity, and inclusion (EDI) in faculty and senior administration. As part of the SIFP, the Office of Equity and Inclusion provides two programs that offer temporary financial support for faculty and senior administrators as a means of recruiting and retaining diverse hires. SIFP funds are awarded to faculty and faculty fellows whose teaching, learning, and research are focused on advancing EDI.●
This article was published in our November 2021 issue.