Office of People and Culture

 
In 2020, Agnes Scott College renamed the Office of Human Resources to the Office of People and Culture (P&C) and moved this campus unit under the purview of the Division of Equity and Inclusion. These changes ensure that DEI priorities are integrated into all college policies and guarantee that all employees have the knowledge, skills, and competencies to support the college's diverse constituents. The P&C develops strategic partnerships that lead to innovative solutions and processes to ensure the campus is a dynamic, responsive, and compliant workplace. 
Action Plan for a More Inclusive K-State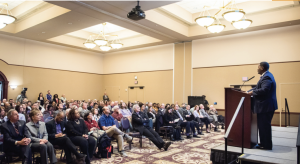 In July of 2020, Kansas State University (K-State) instituted the Action Plan for a More Inclusive K-State. It comprises 11 steps that cover a wide range of issues at the university, including cultural competency, recruitment and retention, scholarships, and more. Under this plan, K-State hired a new student ombudsperson to revise the code of conduct and the intake process for discrimination complaints as well as develop a social media policy. Other steps thus far include developing measures to grow recruitment for students of color, increasing the availability of need-based scholarships, and creating a dashboard for easier access to information about diverse applicant hiring processes.
Diversity, Equity, and Inclusion Strategic Plan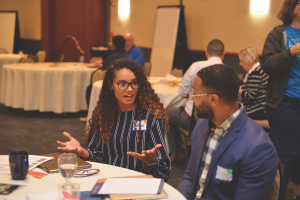 Kent State University launched its four-year DEI Strategic Plan in spring 2021. The initiative requires all university departments, units, and areas to create their own specific DEI agendas that include systems of accountability. These are meant to develop leadership, build individual and organizational capacity, and dismantle inequities within institutional policies. The university's strategic plan decentralizes and embeds equitable practices throughout campus, ensuring that all units are dedicated to DEI principles with the help of resource guides, timelines, toolkits, virtual workshops, and video tutorials. 
Test-Free Policies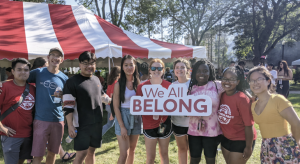 In January 2020, Northern Illinois University (NIU) became one of the nation's first public universities to announce test-free admissions and merit scholarship policies. These new regulations eliminated reliance on standardized test scores and instead placed greater value on applicants' GPAs. The changes contributed to a 12 percent growth in first-year enrollment and enhanced the diversity of institutional scholarship recipients. In addition, more than 57 percent of NIU's incoming first-year class for the fall 2021 semester are first-generation college students, and the class is the most diverse in NIU history.
Race and Reconciliation Initiative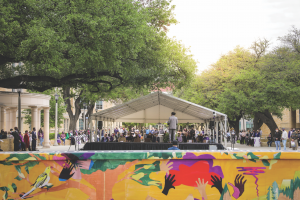 The Race and Reconciliation Initiative (RRI) is an academically based, multi-year initiative designed to investigate and document Texas Christian University's (TCU) experiences with racism, slavery, and the Confederacy. The RRI helps the university embrace an active role in understanding and healing its community and draws upon several of TCU's existing programs to raise awareness of racism and inequality. As part of the initiative, TCU hosted its first-ever Reconciliation Day, which included live musical performances, oral reflections from students, and a presentation on the RRI First Year Survey Report.
Presidential Policy on Gender Recognition

 

and Lived Name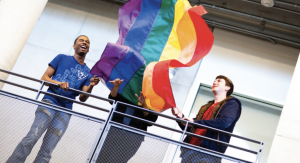 The University of California (UC) system is actively addressing areas of systemic exclusion by enacting the Presidential Policy on Gender Recognition and Lived Name. This measure ensures that UC community members are recognized by their correct gender identity and are addressed by lived or preferred names on all documents within UC information systems. The policy applies to all students, faculty, staff, alumni, and affiliates and enables them to retroactively amend their gender designations on university-issued documents.●
This article was published in our November 2021 issue.