UDiversity Educational Institute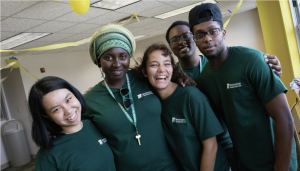 The UDiversity Educational Institute at Binghamton University works collaboratively with all constituency groups to promote a campus climate that values DEI. The institute's commitment to social justice enhances the values of the university by fostering understanding and community through a broad array of programs and initiatives designed to enhance its academic, residential, and work environments. Program examples include workshops for students, faculty, and staff on cultural competency, inclusive organizations, and the art of facilitation. The institute also features a deliberative dialogue program focusing on civic engagement with students.
Diversity and Inclusion Leadership Academy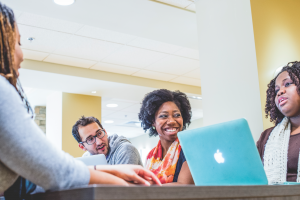 The Diversity and Inclusion Leadership Academy at California State University, Fullerton (CSUF) provides members with an in-depth understanding of the barriers that organizations face in increasing diversity and inclusion. The academy graduated a cohort of 24 participants in 2020 and 15 in 2021. All members of the university can take part in the program, which offers opportunities for self-reflection, increases cultural competency and awareness, and gives tangible applications to participants' current campus roles. Those that complete the required coursework are acknowledged at the end of the academic year to celebrate their accomplishment and dedication to inclusion at CSUF. 
The Diversity Database
Georgia State University's (GSU) Diversity Database offers a centralized, searchable index of more than 140 DEI programs and initiatives connecting the six campuses of GSU, the state's largest university. The database lets users examine exactly how programs and initiatives address DEI and provides a framework to measure and compare their effectiveness. It uses THRIVE methodology, an assessment tool that allows users to systematically understand diversity programs in academic settings. It also houses event calendars specific to DEI and a searchable resource library of books, policies, multimedia, procedures, and more.
DEI Student Passport Program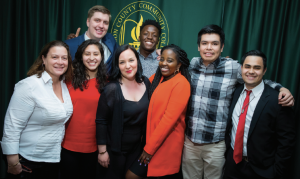 The DEI Student Passport Program at Hudson County Community College is a 10-week, cohort-based leadership training opportunity that guides students through important topics, builds cultural competence, and provides opportunities for reflection and growth. Participants engage in a variety of DEI-focused workshops in which they explore unconscious bias, microaggressions, and privilege by engaging in open dialogue, reflective writing, and more. The program's goals are to improve awareness of implicit bias and inclusivity as well as develop leadership skills that advance students' employability after graduation.
The White Racial Literacy Project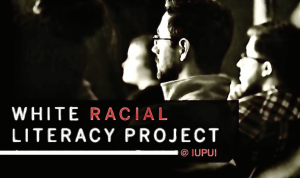 The White Racial Literacy Project seeks to help transform Indiana University–Purdue University Indianapolis (IUPUI) through its explicit focus on racial equity. The project provides an educational environment and reflective opportunity for White members of the IUPUI community to unpack misconceptions and misinformation about structural racism by facilitating concrete efforts to address Whiteness and racial inequities in academic curriculum, institutional decision-making, and more. The project enhances participants' racial literacy to realize that racial equity efforts must include White people. 
Conference for Antiracist Teaching,

 

Language, and Assessment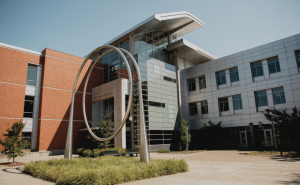 The Conference for Antiracist Teaching, Language, and Assessment at Oregon State University is a free online event for secondary and college-level educators to learn about advancing anti-racist teaching methods while connecting with a broader community working to implement those practices. The university's School of Writing, Literature, and Film hosts the conference in collaboration with the newly established Asao and Kelly Inoue Antiracist Teaching Endowment in the College of Liberal Arts. The virtual event is open to the public and designed to move anti-racist teaching principles into everyday practice.
Faculty Summer Institutes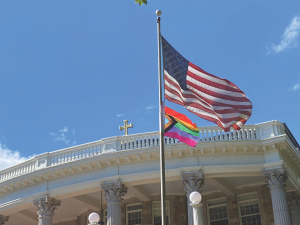 Regis College offers unique summer institutes such as the Building PRIDE workshop, which brought faculty together across departments to learn how to create an inclusive and anti-racist learning experience for all students. Participants worked with colleagues to share and inspire one another in implementing best practices. At the end of the workshop, members shared their final revised syllabi and a plan to present the material they learned to others. Simultaneously, several first-year faculty members worked with academic coaches, instructional design staff, and others to identify common themes, barriers, and learning opportunities for first-year students to promote a stronger sense of academic community.
PARITY Seminar on Social and Racial Justice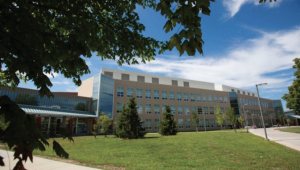 After the acceleration of the racial justice movement in 2020, the faculty of the State University of New York at Old Westbury launched the Promote Anti-Racism Initiatives This Year, or PARITY, committee. Its goal was to promote efforts toward the erasure of racial oppression and to dedicate the 2020-2021 academic year to curricular and co-curricular activities related to inequity, justice, and movements for social change. A key element of the committee's work was a monthly seminar that brought students and faculty together to review and discuss scholarship on racism, anti-Blackness, decolonization, and other topics affecting social justice in the U.S. and beyond. 
SBA: Safe Space Series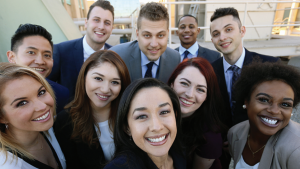 The SBA: Safe Space Series is an American Bar Association Law Student Division award-winning program at Southwestern Law School. It provides a diverse student body with the opportunity to freely address, question, and dissect issues of social justice. The school's Student Bar Association collaborates with different student affinity organizations each month to host a discussion regarding everyday injustices. This moment allows students to seek a better understanding of issues often glossed over in doctrinal courses and enables them to share their experience and trade resources, all of which contribute to their becoming well-rounded practicing attorneys.
Inclusive Language Guide and Course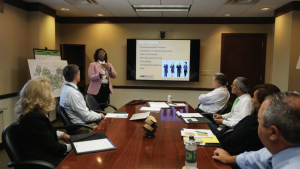 The University of Alabama at Birmingham (UAB) introduced an Inclusive Language Guide and Course to help faculty, staff, and students become more inclusive in their presentations, lectures, and other communications. The guide, created by the UAB Office of Diversity, Equity and Inclusion (ODEI), provides definitions and examples in areas such as race, gender, law, socioeconomic status, and more. It was created in tandem with the Inclusive Language Course, the newest addition to ODEI's Diversity Education curriculum. The course emphasizes the importance of inclusive language in all forms of expression and includes group discussion and simulated opportunities to demonstrate knowledge.
Commonwealth Institute for Black Studies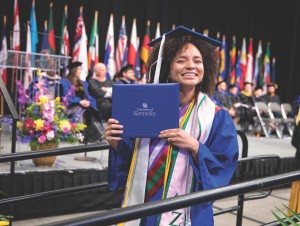 Faculty leaders in the University of Kentucky's (UK) African American and Africana Studies program have established a new multidisciplinary effort, the Commonwealth Institute for Black Studies, that will highlight UK's growing research on issues of race. The institute will establish research clusters across campus and promote scholarship on topics of importance in African and African American history, such as slavery and the quest for freedom, racial discrimination and violence, and the long struggle for civil rights. President Eli Capilouto provided an initial $250,000 investment as seed money to help the institute move forward with a critical series of initiatives. 
IExcel Education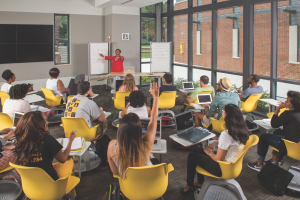 The IExcel Education program at Virginia Commonwealth University (VCU) is a compendium of seminars, courses, trainings, workshops, and certificate programs that develop and implement innovative educational programs for faculty, staff, and students related to emergent trends in diversity and inclusion. Students can enroll in pop-up courses that touch on a wide range of topics such as food insecurity, LGBTQ coming-out experiences, and the role of women in the Black Lives Matter movement. VCU personnel can participate in trainings, leadership courses, and other offerings that address how to lead diverse teams, create an age-inclusive workplace, and more. 
The Robert Nusbaum Center

 
The Robert Nusbaum Center is grounded in Virginia Wesleyan University's commitment to a rigorous liberal arts education and its United Methodist heritage, both of which recognize religious freedom as a basic human right and diversity as the bedrock of a strong foundation. The center aims to create a civil society through education, respectful dialogue, and mutual understanding. It empowers students and community members to be leaders who value diversity and understand how the reconciliation of religious, racial, and ideological differences creates meaningful opportunities to find civil solutions to difficult and urgent problems.
The Williamsburg Bray School Initiative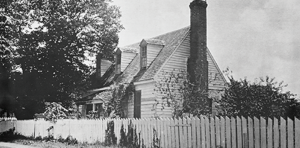 In the 1760s, the Bray School at William & Mary provided religious education for enslaved and free Black children. Now known as the Bray-Digges House, the school is considered to be the oldest extant building in the U.S. dedicated to the teaching of Black children. The college is currently working with the Colonial Williamsburg Foundation to ensure future generations learn about this history through a partnership called the Williamsburg Bray School Initiative. It calls for relocating and restoring the school so that it can be used as a focal point for research, scholarship, and dialogue regarding the often-troubled legacy of race, religion, and education.●
This article was published in our November 2021 issue.