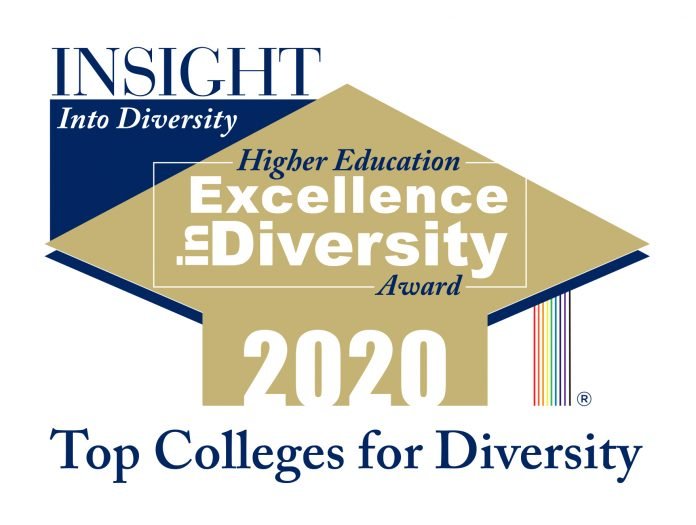 The annual INSIGHT Into Diversity Higher Education Excellence in Diversity (HEED) Award recognizes colleges and universities that demonstrate an outstanding commitment to diversity and inclusion. In our November 2020 issue, we recognize the year's winners by highlighting some of the most important factors assessed by the HEED Award.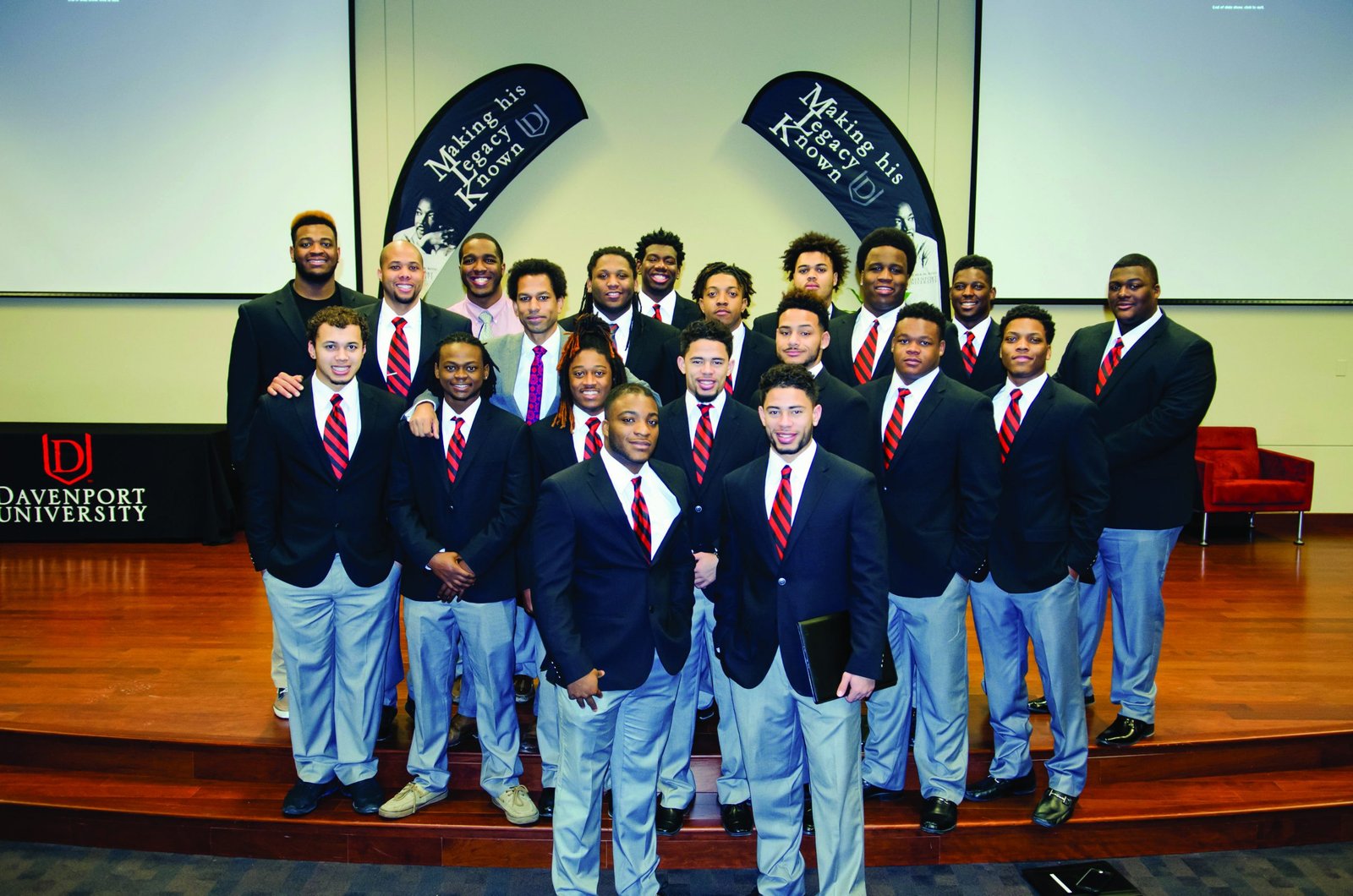 Alpha League and ASPIRE
Davenport University has created two programs to help students of color achieve academic and personal success. Alpha League promotes brotherhood between men of diverse ethnic, racial, and socioeconomic backgrounds and helps them find their role within a global society through philanthropy, scholarship, leadership, and social/emotional workshops. The Achieving Success through Positive Interaction, Reflection and Empowerment (ASPIRE) leadership program provides opportunities for women of color to foster strong interpersonal skills and relationships and develop as leaders through opportunities for social networking, career exploration, and interpersonal reflection.
Diversity Resident Program for Academic Librarians
Florida State University (FSU) facilitates a Diversity Resident program in partnership with the American College and Research Libraries (ACRL) Diversity Alliance that provides opportunities for early-career librarians from underrepresented groups so that they may gain professional experience as academic librarians and faculty members. The three-year program teaches the residents about special collections work, digital scholarship, library systems programming, and development, cataloging, and academic subject expertise. The program not only contributes to the residents' professional development but also helps establish a pipeline of diverse librarians for FSU.
Partners in Excellence
Partners in Excellence (PIE), a Regis College mentoring initiative, is designed to provide personal guidance and support to first-year students of color and first-generation students by assigning trained peer, faculty, staff, and graduate mentors. Through structured and unstructured interactions with mentors, first-year students in the program establish meaningful relationships that assist in their transition to college, increase their engagement in and out of the classroom, and offer a source of support and guidance. PIE also helps close achievement gaps and build a sense of belonging at Regis.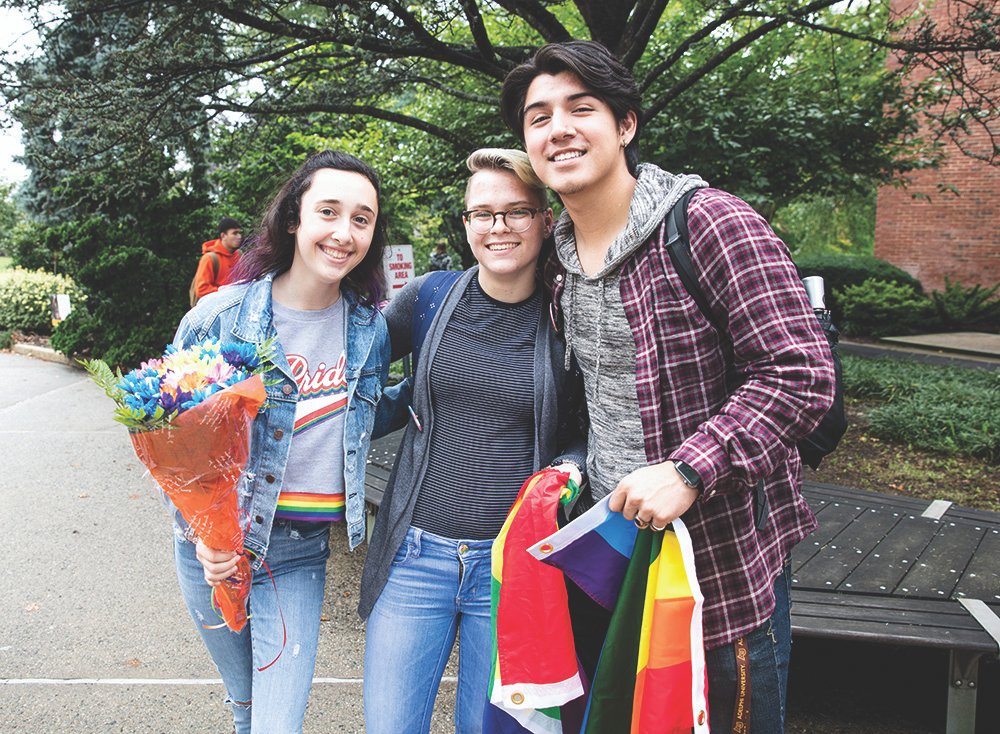 LGBTQA+ First Year Experience
Adelphi University provides a safe space for incoming LGBTQ students and transfers by affirming their identity, fortifying self-esteem, and building growth that promotes a successful transition to campus life. During weekly online meetups hosted by the Office of Health Outreach and Promotion, new and incoming students can attend a virtual five-week program that introduces participants to returning LGBTQ students, leaders of the Gender and Sexuality Alliance, and additional resources such as social justice groups and LGBTQ organizations. The program helps students maintain persistence toward graduation and avoid risk factors like substance abuse.
The Ram Shop
In September 2019, West Chester University of Pennsylvania became the first university in the country to open an on-campus convenience store, the Ram Shop, to provide workplace training for students on the autism spectrum. The shop, working in partnership with the university's growing Dub-C Autism Program, provides an opportunity for these students to practice and master social and professional skills, and it also works to ensure they are able to gain employment after graduation. The initiative was created to address the national statistic that 85 percent of college graduates with autism are unemployed.
Black Women's Empowerment Initiative
The Black Women's Empowerment Initiative at Louisiana State University was established to promote, maintain, and advance the well-being of Black women at the university. The initiative fosters equity and community building through workshops and programming about pertinent topics and cultivating intentional spaces for Black women to gather. Strong emphasis is placed on developing leaders with drive and ambition who want to continue to uplift women in today's society. Each participant focuses on the development of their own social, emotional, educational, and physical needs as well as those of other young underrepresented women.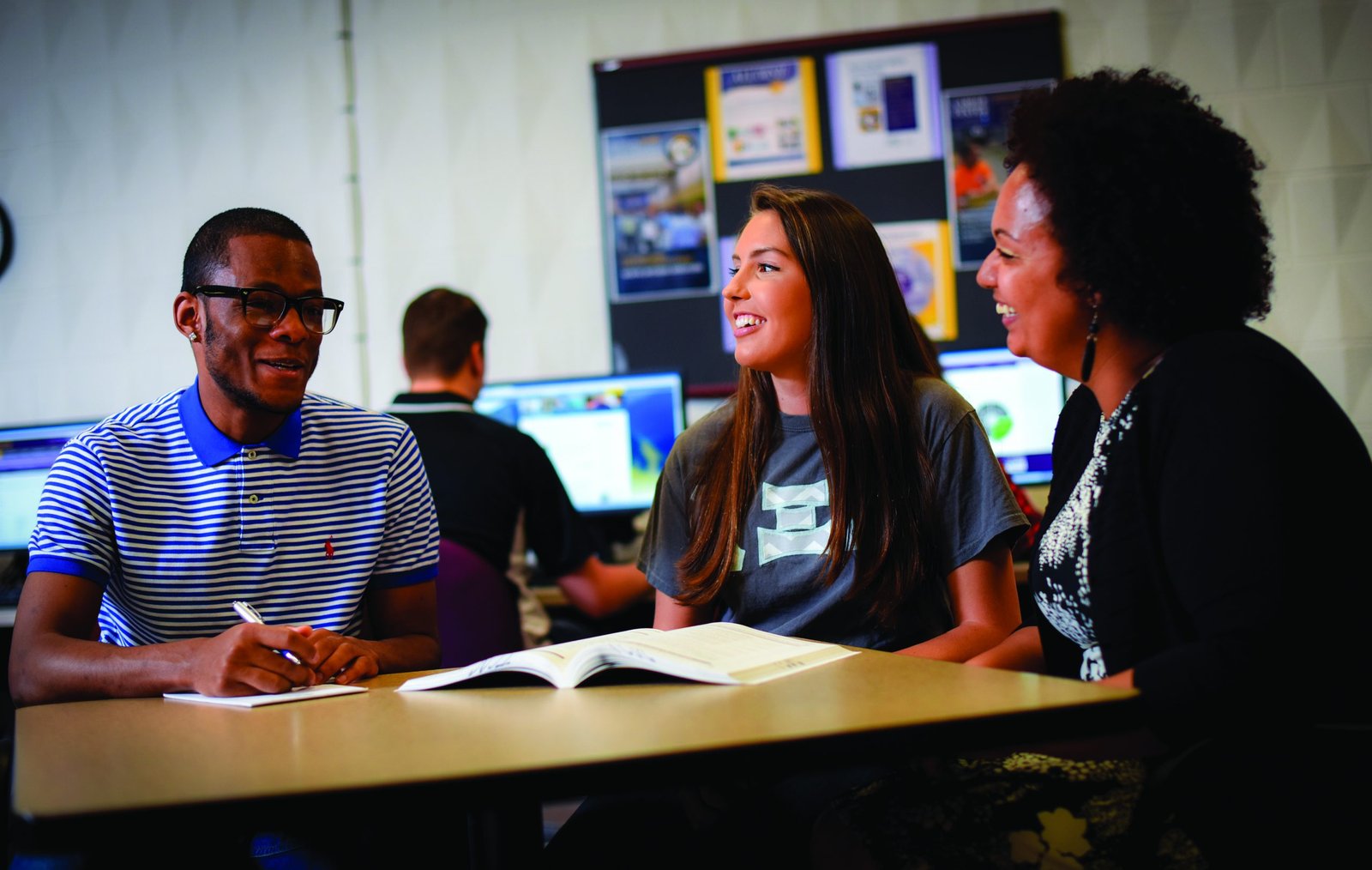 Promise Program
West Chester University of Pennsylvania's Promise Program is a campus support program serving unaccompanied homeless and foster youth. The program assists students by providing year-round housing on campus, including during academic breaks. It also connects students with resources both on- and off-campus, such as food and supplies, priority employment opportunities, access to scholarship funds, monthly mentorship dinners, and a safe space to share successes and challenges.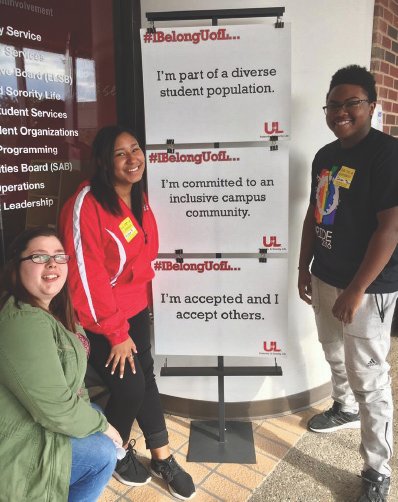 LGBTQ Freshman Orientation and Support
The University of Louisville (UofL) programs for LGBTQ students are designed to put parents and students at ease by supporting the LGBTQ campus community and creating a sense of belonging. Programs like Cardinal OUTlook — a freshman orientation designed specifically for LGBTQ students and families.— as well as the LGBT Health Certificate program and the civil rights history tour for students in the Bayard Rustin living-learning community provide opportunities that help LGBTQ students transition to campus and support their intersectional identities.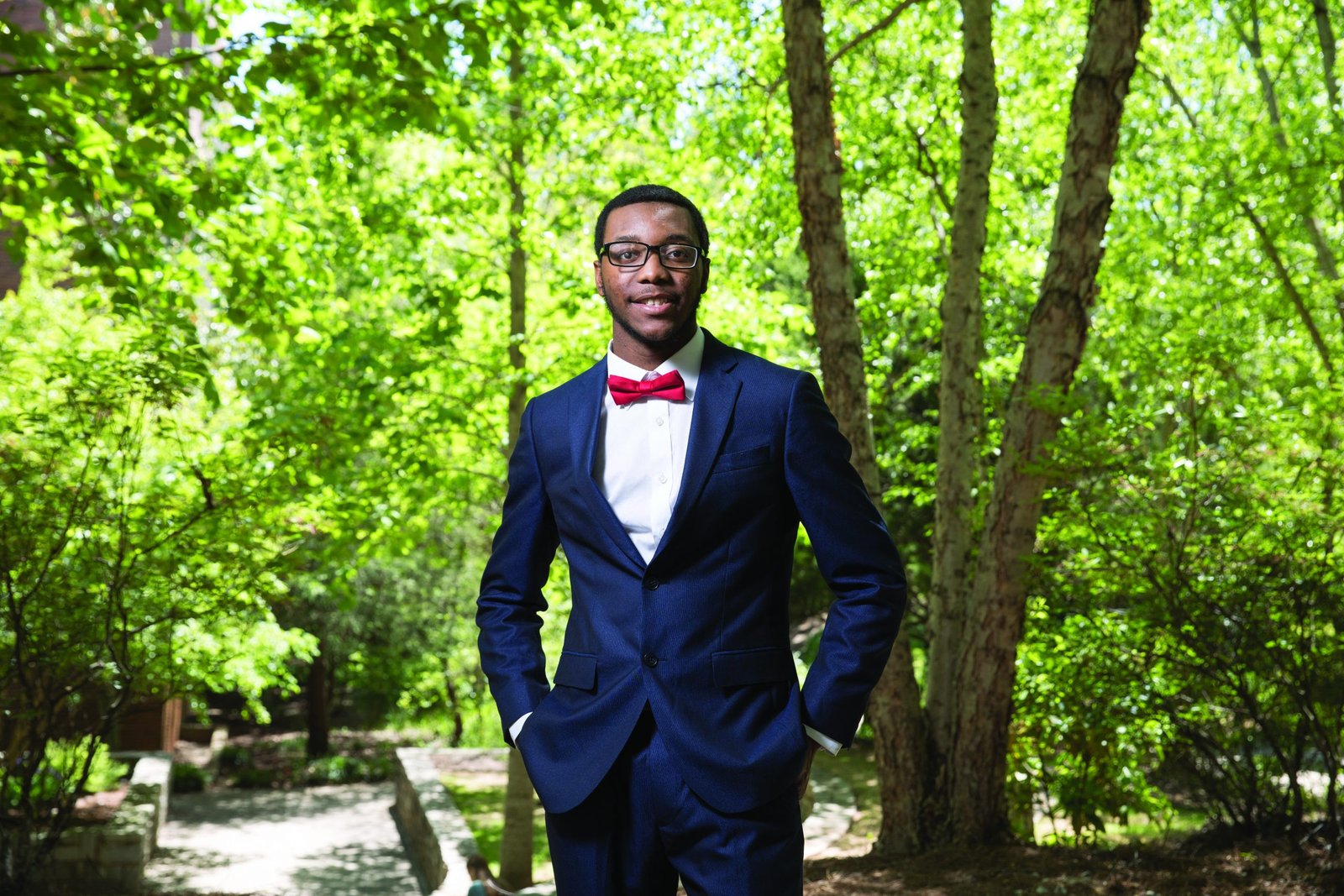 Georgia Commitment Scholarship Program
The Georgia Commitment Scholarship Program, a key priority of the University of Georgia's recently concluded Commit to Georgia Campaign, was created to increase the number of need-based scholarships awarded to students. Thanks to that program's matching component and the more than 340 donors who supported it, over $80 million has been committed to need-based aid since the program's January 2017 launch. In total, the Georgia Commitment Scholarship program has created 528 endowed, need-based scholarships. Nearly 40 percent of the scholarship recipients are first-generation students, and approximately 60 percent are from underrepresented ethnic and racial backgrounds. 
Black and Indigenous Living-Learning Communities
Responding to compelling research demonstrating the value of living learning communities to support the success of historically underrepresented students, Oregon State University (OSU) launched the Nia Black Scholar Living- Learning Community and munk-skukum Indigenous Living- Learning Community. These communities create residential environments for students to find fellowship and explore cultural identity. The Nia community supports Black people and people of the African diaspora. The munk-skukum community offers connections to students with a shared interest in supporting Indigenous people, to cultural events on and off campus, and to resources to support students while they are at OSU.