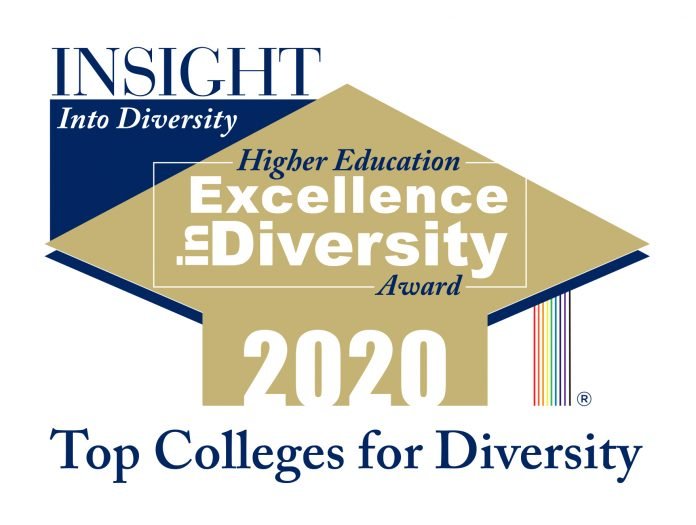 The annual INSIGHT Into Diversity Higher Education Excellence in Diversity (HEED) Award recognizes colleges and universities that demonstrate an outstanding commitment to diversity and inclusion. In our November 2020 issue, we recognize the year's winners by highlighting some of the most important factors assessed by the HEED Award.
Addressing Racism Initiative
Since June 2020, Columbia University has led the Addressing Racism initiative, which has included a faculty panel discussion on how to leverage the university's collective strengths to address the fundamental challenge of structural racism; a mini-institute with the Columbia School of Social Work that centered on anti-Black racism and how two global pandemics forced a reimagining of an anti-racist future and institution; seed grant funding to provide resources for collaborative dialogue, action, and insight for systemic change towards racial equity; and an all-faculty summer reading initiative that featured Birthright Citizens, Citizen: An American Lyric, and How the Irish Became White. 
Transgender Day of Remembrance
On November 20, 2019, the LGBT Center at Ohio University hosted a 20th Anniversary International Transgender Day of Remembrance program. Members of the center's Trans* Group and the broader university community enhanced visibility of the program by displaying student-created gender diversity flags throughout the airspace as a show of pride for transgender, nonbinary, genderqueer, genderfluid, agender, and intersex lives. Guest speakers presented on topics of history, contemporary challenges, and a call to action in support of transgender people, culminating in the reading of names and viewing of photos of transgender lives lost up to that point in November 2019.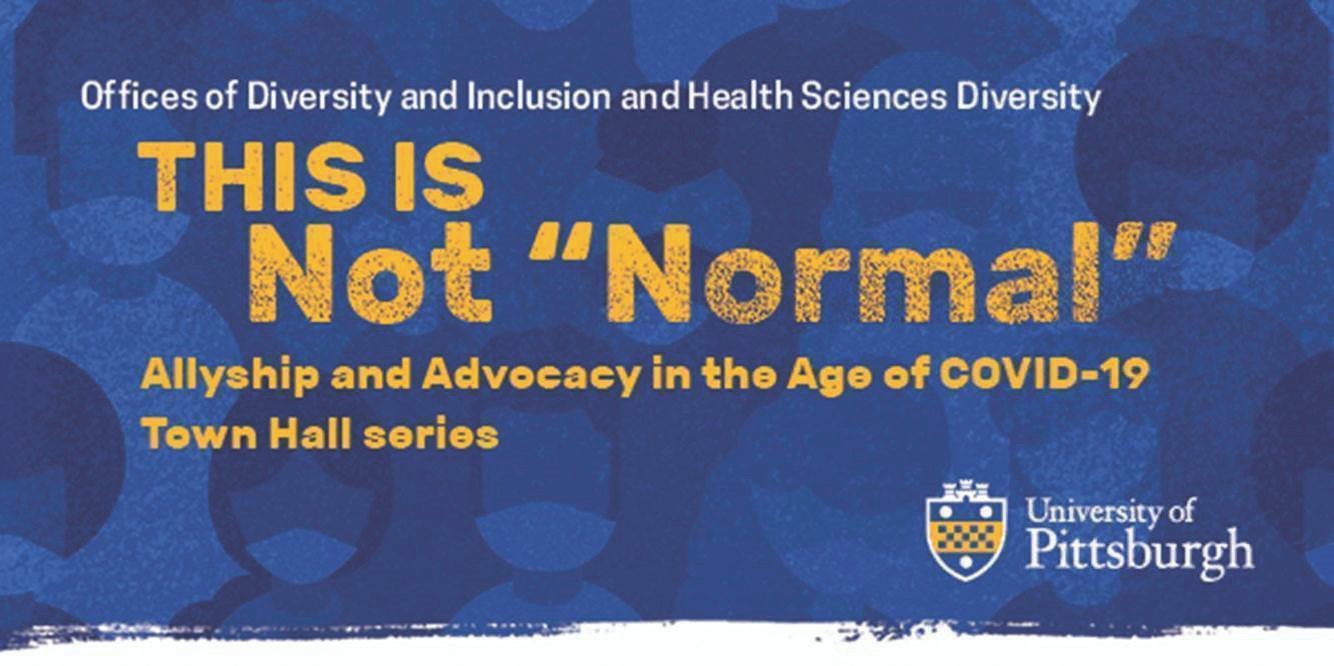 This Is Not Normal: Allyship and Advocacy in the Age of COVID-19
The Office of Diversity and Inclusion at the University of Pittsburgh, in partnership with the Office of Health Sciences Diversity, developed and facilitates a bi-weekly town hall series called "This Is Not Normal: Allyship and Advocacy in the Age of COVID-19." Discussions focus on the diverse facets of the lives and communities affected by institutional and systemic inequities and injustices that are further exacerbated by the COVID-19 pandemic. The town halls, which are free and open to the public, feature diverse panels of university and community educators and activists who provide insight and analysis into the systemic issues facing communities. 
Community Engagement for Racial Justice
The Office of Equity and Inclusion at the University of Rochester is engaging the university community through the newly formed Committee on Community Engagement for Racial Justice. Local leaders are joining university faculty, staff, and students to work on real solutions to long-standing social, economic, and educational issues. The committee's efforts include a network of community organizations, faculty, and staff to address critical disparities and the criminalization of mental health issues and substance abuse in Black and Brown communities.
Web Resources for Racial Equity and Documenting the BLM Movement
To intentionally address racism and the need for social justice, the University of North Carolina at Greensboro (UNCG) created a new website, Racial Equity at UNCG, which serves as a launching pad for Spartans, community members, and prospective students and families to learn more about the university's commitment to racial equity. The website features resources for learning, upcoming events, and news. Additionally, UNCG's new Triad Black Lives Matter Protest Collection is working to document the Black Lives Matter movement, police brutality protests, and race relations in the Triad region of North Carolina.
Restorative Justice Center 
The State University of New York at Buffalo's division of Student Affairs and the division of Student Conduct and Community Standards established the Restorative Justice Center in the fall of 2019. Since its founding, this center has held numerous Restorative Justice Community Circles to explore and discuss topics such as race and identity; first-generation student identity; and the impacts of George Floyd's murder, systemic racism, and the Black Lives Matter movement. In fall 2020, the center, along with the Dean of Students Office and the Civic and Community Engagement Office, will host a new community circle titled "Voting: Rights, Registration, Suppression, and the 2020 Election." 
Social Justice Advocacy and Legal Empowerment
The Stetson University College of Law has a robust Social Justice Advocacy concentration that provides a myriad of opportunities for students to make a difference in the community, both locally and beyond. This year, law clinics were held in Honduras through an American Bar Endowment grant. The clinics with the Community Law program are held twice a month in St. Petersburg, Florida, where students and volunteer attorneys work to restore voting rights to convicted felons. The Legal Empowerment Brigade includes an annual trip to Honduras, where students work closely with Honduran attorneys on a variety of legal issues such as land registration and labor conflicts.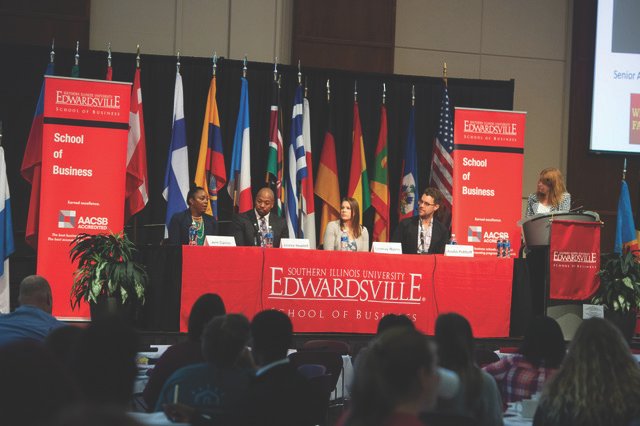 The Dream Collective
Faculty activists from the Southern Illinois University Edwardsville (SIUE) School of Education, Health and Human Behavior are building on decades of scholarship to conduct the important work of dismantling racism through the newly formed Dismantling Racism through Education, Advocacy and Mobilization (DREAM) Collective. They seek to create effective programming and foster cultural competency in responsive educators and community members. As scholar-activists, they believe that this work of dismantling racism and White supremacy is never done and requires constant inward reflection and outward engagement with societal injustices.