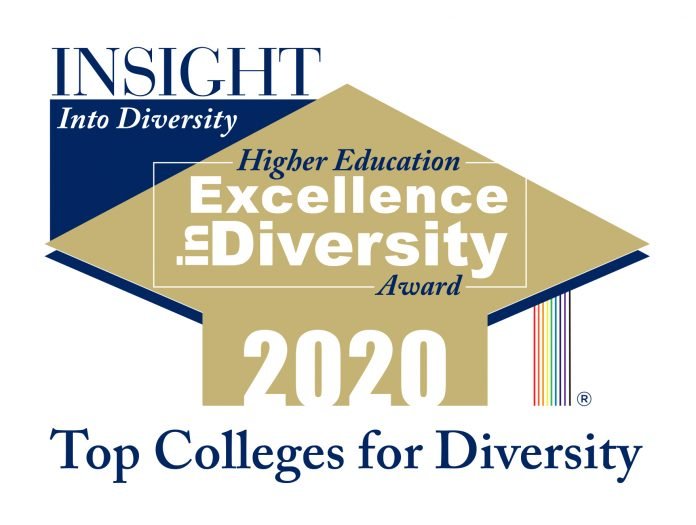 The annual INSIGHT Into Diversity Higher Education Excellence in Diversity (HEED) Award recognizes colleges and universities that demonstrate an outstanding commitment to diversity and inclusion. In our November 2020 issue, we recognize the year's winners by highlighting some of the most important factors assessed by the HEED Award.
A New Play and Conversation About Race

In February 2020, Texas Christian University (TCU) presented a staged reading of "For Bo: A Play Inspired by the Murder of Botham Jean by Officer Amber Guyger," written and directed by TCU theatre professor Ayvaunn Penn. While witnessing media coverage of Jean's death, Penn was moved to create a performance narrative examining racial issues and reactions to the murder and resulting trial. Following the premiere, Penn and the student cast gathered with campus and community participants for a discussion. This unique work of theatre demonstrates TCU's commitment to encouraging creativity among its students and faculty as well as the importance of artistic expression and exchange for cultural understanding and social healing. 
Career Fair Bootcamp
On Saturday, January 25, 2020, the Indiana University Bloomington's (IU Bloomington) Office of the Vice President for Diversity, Equity, and Multicultural Affairs hosted the Career Fair Bootcamp. Designed to prepare underrepresented students for the IU Bloomington Diversity Career and Internship Fair on January 27, the bootcamp provided tools and tips on what to expect, how to research the employers attending, and how to interact with potential employers. Held in the Neal-Marshall Black Culture Center and attended by nearly 300 students, the bootcamp surpassed the predicted number of roughly 100-150, resulting in two sessions offered. The career fair boasted 1,746 attendees who had the opportunity to connect with 75 companies and 175 employee recruiters representing both corporate and not-for-profit sectors.
UMSL CommUNITY Conversations
The University of Missouri-St. Louis (UMSL) Office of Diversity, Equity and Inclusion initiated the UMSL CommUNITY Conversation Series to provide space for conversations regarding racial equity and unity. The virtual panel discussions include campus partners and community members who cover topics relevant to pressing social issues such as systemic racism, police reform, LGBTQ+ initiatives, allyship, and more. The first conversation session, "Virtual Gathering for Racial Unity," included a facilitated discussion on community understanding and racial healing. Other panel discussions in the conversation series examined anti-Blackness within the Latinx community and the topic 'Out at Work' during LGBTQ History Month in October. 
Day of Dialogue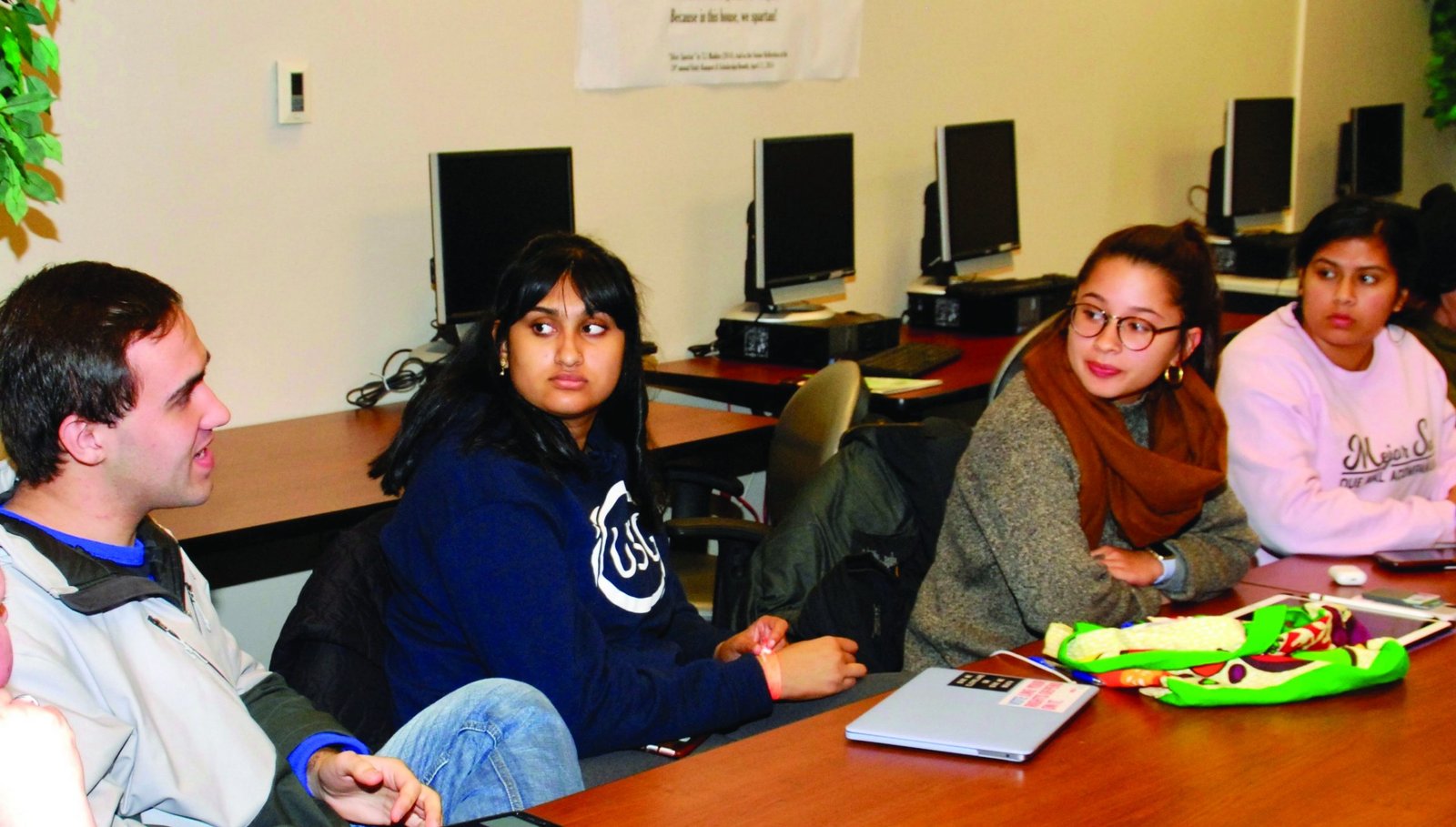 Case Western Reserve University's biannual Day of Dialogue event provides an opportunity for staff, faculty, and students to come together to examine important inclusion and diversity issues. Additionally, the event provides space for critical conversations and cross-cultural engagement. Under the program, four to six topic sessions are held simultaneously at different locations across campus. University community members can select to attend the session of their choice, where trained facilitators moderate 90-minute discussions. Past Day of Dialogue topics included U.S. immigration policy, food insecurity issues, campus climate, and gun control. In June 2020, in the aftermath of the killing of George Floyd, a full-day Day of Dialogue event was held that included conversation sessions and panel discussions. 
Constructive Engagement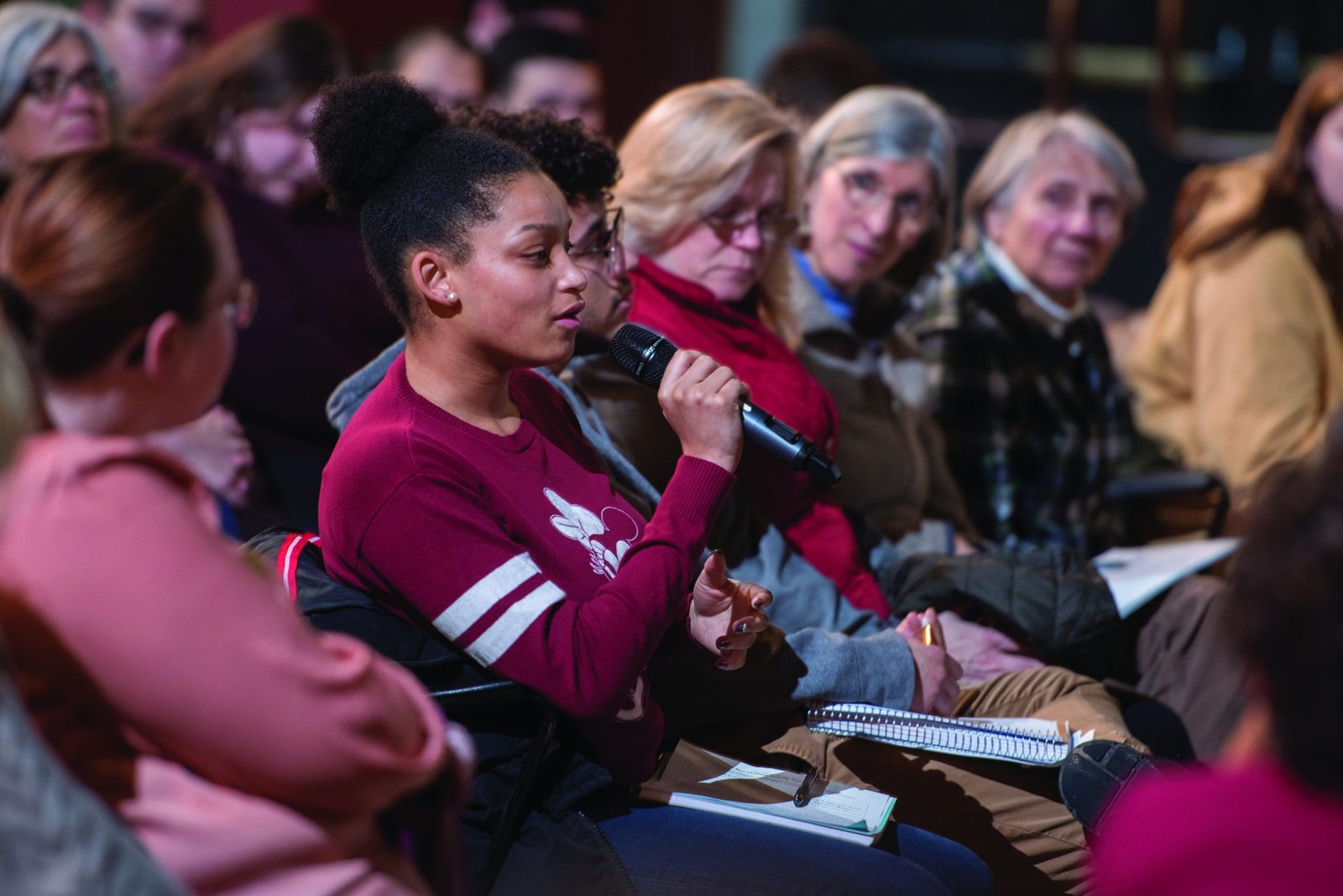 Constructive Engagement events at Union College in New York aim to broaden perspectives on issues and provide an opportunity to engage in meaningful conversations instead of debates. Topics have included racial injustice, social entrepreneurship, and healing after hate. Aligning with the college's vision and strategic plan, Constructive Engagement seeks to foster a learning environment where students, faculty, and staff are empowered to engage with one another through intentional dialogues and reflection that help everyone learn and grow as a community. 
Diamond Awards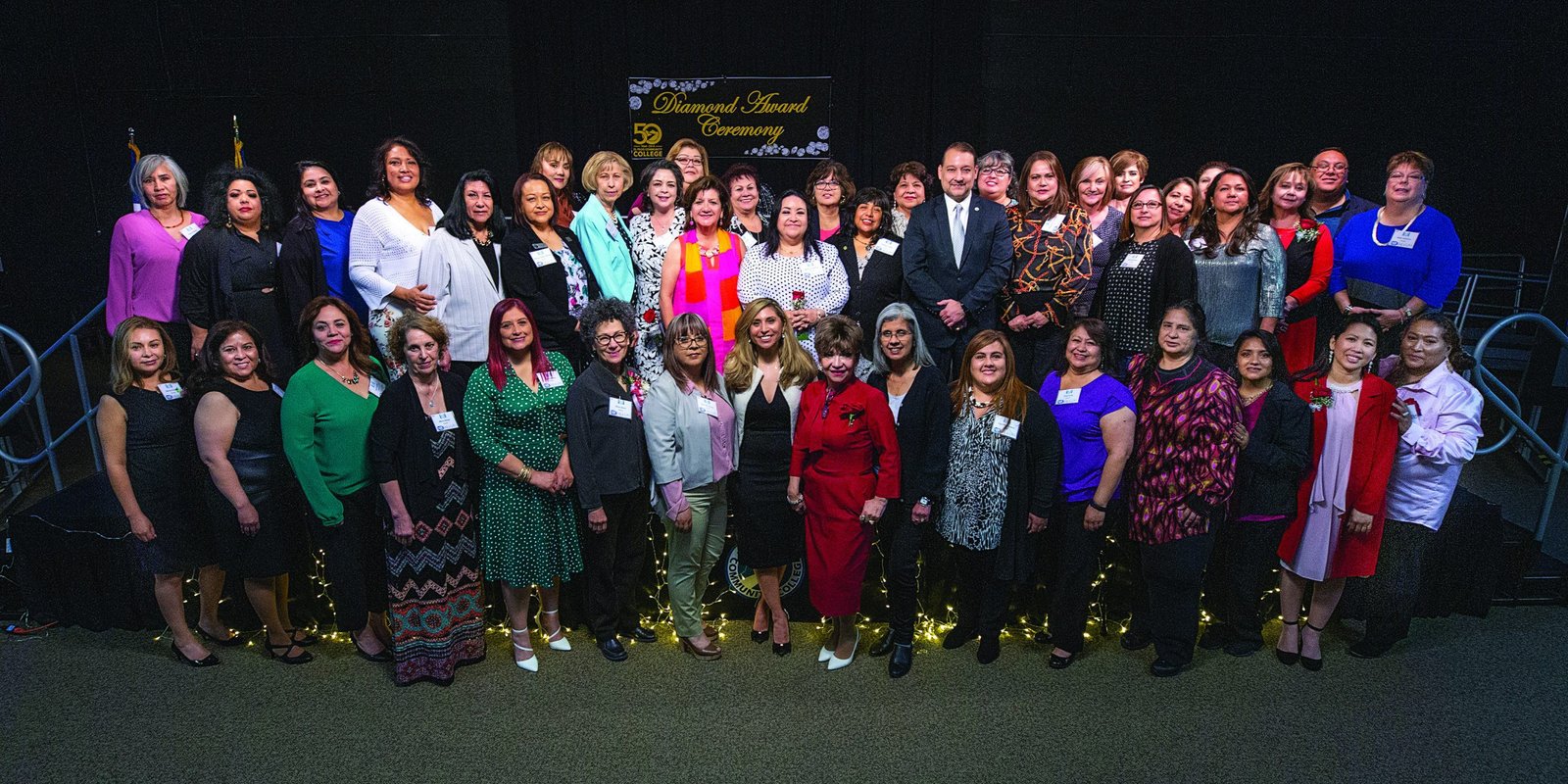 El Paso Community College's (EPCC) Diversity & Inclusion Programs established the Diamond Awards with the purpose of recognizing the important contributions, commitment, and excellence in service by full-time women employees. A committee that represents each employee classification of the college selects 40 winners annually. This program is now in its 12th year, and the goal is to celebrate the achievements of all full-time women employees at EPCC by providing the winners with a special day of appreciation. Each recipient receives a diamond-shaped statue and is recognized and celebrated at a luncheon.
Lavender Celebration
Lavender Celebration is an annual event and awards ceremony that celebrates LGBTQ+ and Allied students at The State University of New York at Albany (UAlbany) for completing their undergraduate, graduate, or postgraduate studies. The celebration marks the transition of LGBTQ+ and Allied scholars from academic experience to the working world. Among the honors bestowed at Lavender Celebration are the Safe Space Award, which recognizes students who have made substantial contributions to forging and creating safer spaces, and the Harvey Milk Alumnus Award, named for UAlbany alumnus Harvey Milk (`51), the first openly gay man elected to public office in the U.S.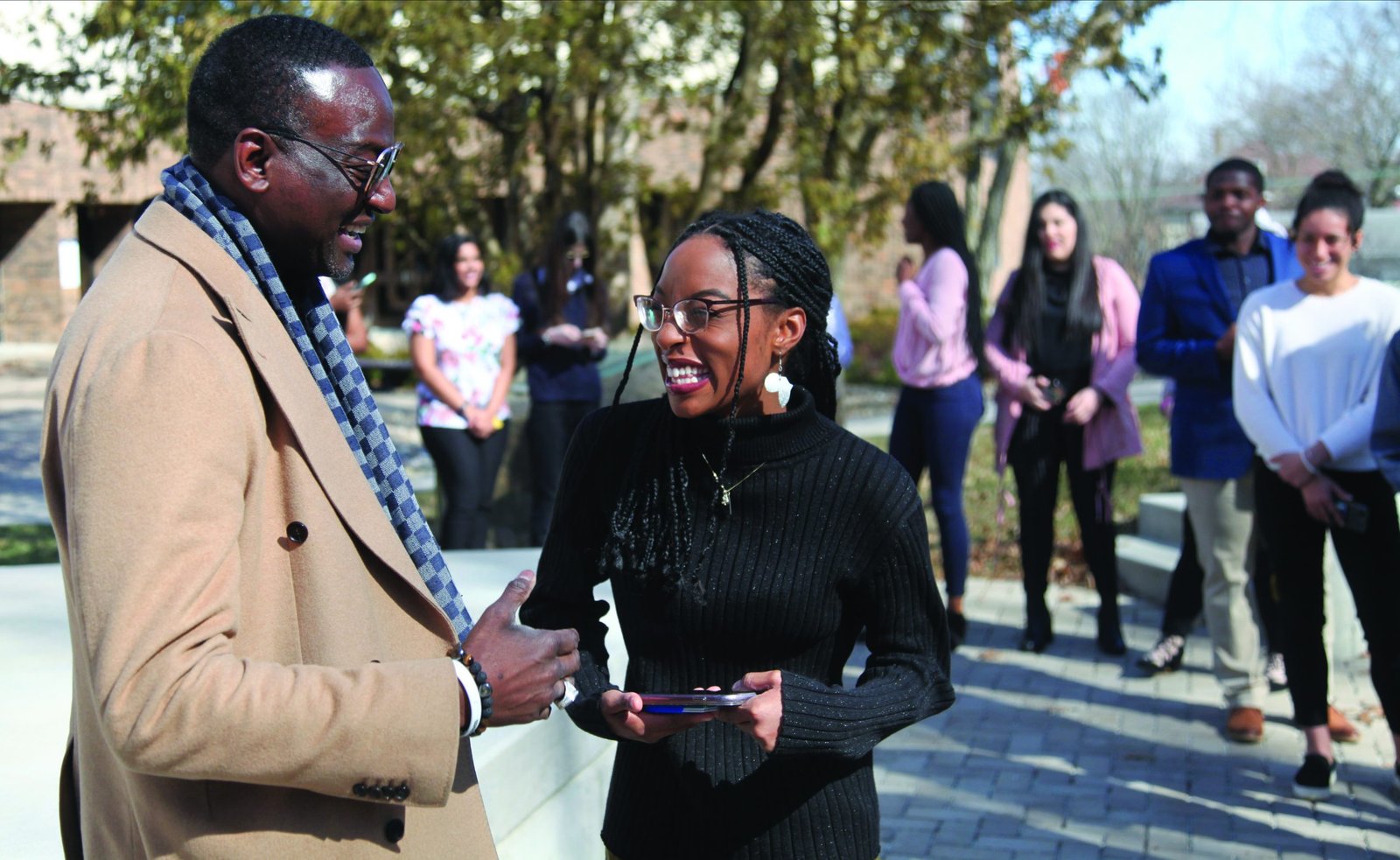 Celebration of 1969 Black Power Symposium
On March 7, 2020, Augustana College (AC) in Illinois hosted Dr. Yusef Salaam, a nationally known speaker who was one of five teens wrongfully convicted by the New York Police Department of the assault and rape of a woman in Central Park in 1989. AC students had the opportunity to hear firsthand about issues of policing, bias, and racial profiling. The event marked the 50th anniversary of the Black Power Symposium, which was organized by AC's Afro-American Society (now called the Black Student Union). The 2020 event highlighted social justice as one of AC's Five Faith Commitments.