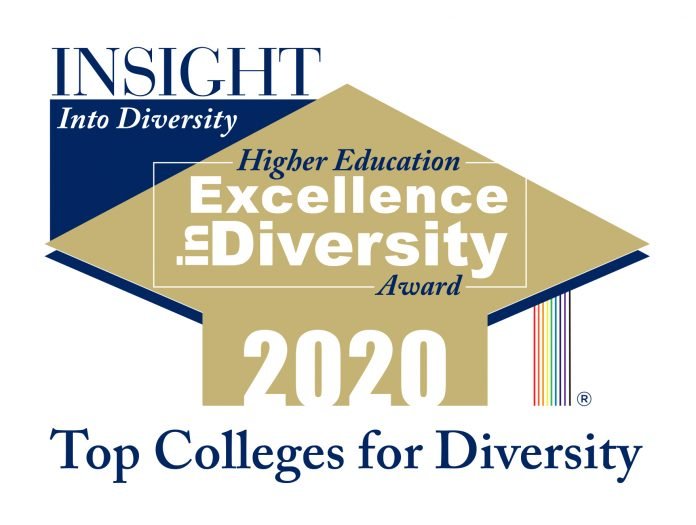 The annual INSIGHT Into Diversity Higher Education Excellence in Diversity (HEED) Award recognizes colleges and universities that demonstrate an outstanding commitment to diversity and inclusion. In our November 2020 issue, we recognize the year's winners by highlighting some of the most important factors assessed by the HEED Award.
Professional Development for Law Enforcement and Schools
In the wake of George Floyd's death, the Ball State University (BSU) Office of Inclusive Excellence collaborated with local law enforcement and Muncie Community Schools to provide professional development about implicit bias, microaggressions, conflict resolution, and de-escalation. That project was part of an expansive and continuing effort to build partnerships that benefit the Muncie community. Other examples include service-based immersive learning projects and a historic partnership between BSU and Muncie Community Schools to transform the district into a model for innovative education. 
Journey Through Our Heritage
Journey Through Our Heritage (JTOH) is a community service and outreach program housed in Metropolitan State University of Denver's Chicana/o Studies department that promotes self-empowerment, dialogue, and leadership through service. JTOH pairs college peer mentors with local middle and high school students in a year-long program that celebrates and explores cultural history; socially relevant issues; and the historic contributions of underrepresented communities, including but not limited to African American, Native American, Latinx, Manito, and LGBTQ communities. Students engage in service-learning projects, partnering with over 30 nonprofits, summer camps, and rural stewardship programs. They also host a community concert and collect heritage stories. 
Student Outreach and Dream Center Teams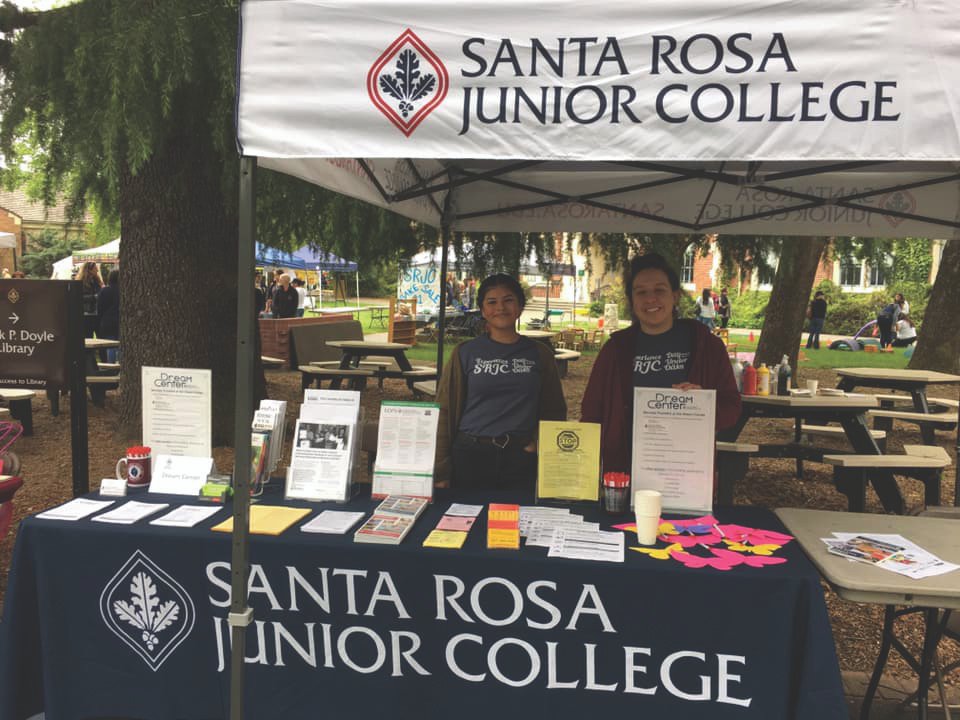 The Santa Rosa Junior College (SRJC) Student Outreach team consists of seven bilingual staff members who bring cultural competency into interactions with prospective students in the community. The team participates in many community events, including Indian Health Wellness, Fiesta de Independencia, Día de los Muertos, Sonoma County Pride, and the Mi Futuro Conference. The Dream Center staff also perform informational tabling outreach at gatherings like Day Under the Oaks, while large-scale events such as the Sonoma County Fair allow a greater number of SRJC staff and faculty to participate in outreach with the community. 
BTU—Partnerships at Work for Greater Baltimore

Towson University's Office of Partnerships & Outreach houses BTU—Partnerships at Work for Greater Baltimore, which strives to elevate ongoing partnerships throughout the region with schools, communities, nonprofits, government agencies, and more to better address local needs in specific impact areas. These areas include high-quality and equitable education, strong neighborhoods and sustainable communities, thriving and competitive economies, lifelong health and well-being, and a vibrant arts and cultural community. BTU currently works with more than 500 partner organizations on 300+ active projects to further solidify the university as a community-engaged, anchor institution for Greater Baltimore. 
Community Advisory Council for Race Relations

The University of Tulsa (TU) Office of Diversity and Engagement recently developed the Community Advisory Council for Race Relations (CACRR) to promote collaboration with local leaders and to unify efforts aimed at building a more inclusive Tulsa community. The CACRR provides an external perspective and advises TU's president and the Office of Diversity and Engagement on fostering positive race relations through engagement with local underrepresented groups. It also identifies action steps to decrease racial discrimination within the Tulsa community. 
Diverse Scholars Program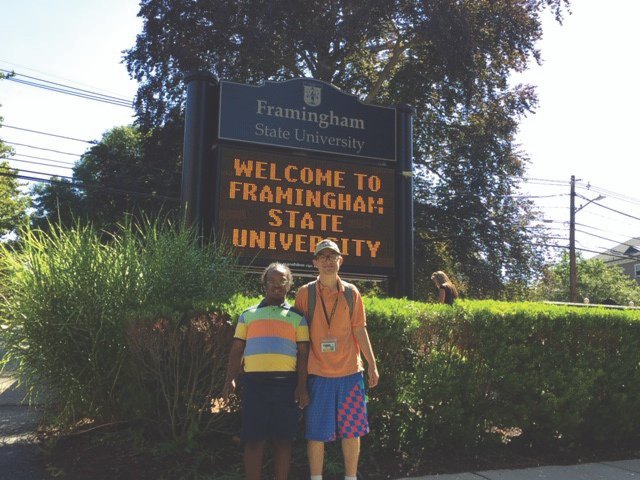 The mission of Framingham State University's Diverse Scholars Program is to increase inclusive college opportunities for students ages 18-22 who have intellectual and developmental disabilities. The program partners with 12 local school districts to connect with eligible students from the community. Those enrolled in the program audit one general education course, participate in an on-campus internship, and connect with college-aged peers through a peer mentorship program. Framingham State students serve as mentors, role models, and liaisons between their mentee and the campus community. Additionally, the Diverse Scholars have equal access to all campus events, facilities, and resources. 
Emerging Scholars Program

The Emerging Scholars program at Clemson University is a three-year commitment by high school students living in some of South Carolina's most economically disadvantaged areas along the I-95 corridor. During their sophomore, junior, and senior years, these students experience academic enrichment and develop leadership skills while increasing college readiness. Over the course of the three-year program, students spend multiple weeks on Clemson's campus and visit up to 14 different colleges. The goal of Emerging Scholars is college acceptance, attendance, and graduation with a focus on schools in South Carolina, not just Clemson.