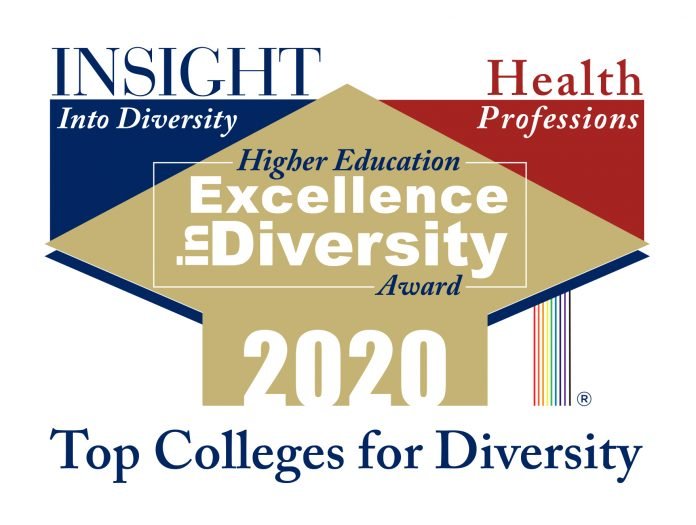 The annual INSIGHT Into Diversity Health Professions Higher Education Excellence in Diversity (HEED) Award recognizes U.S. medical, dental, pharmacy, osteopathic, nursing, veterinary, allied health, and other health schools and centers that demonstrate an outstanding commitment to diversity and inclusion on their campuses. In our December 2020 issue, we recognize the year's winners by highlighting some of the most important factors assessed by the Health Professions HEED Award.
Social Justice and Activism
LGBTQ Health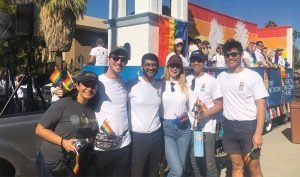 The LGBT+ Health selective provides educational opportunities for University of California, Riverside School of Medicine students to increase their knowledge about the unique challenges faced by members of the LGBTQ community and how they can provide quality medical care when treating these patients. Students are asked to participate in at least one community-based event where they will gain first-hand interdisciplinary experience working with LGBTQ populations in and around Southern California. Topics for the selective include transgender care, caring for LGBTQ youth, an LGBTQ clinicians panel, and more.
Health Equity, Social Justice, and Human
Rights Concentration
The UNC Gillings School of Global Public Health (UNC Gillings) offers the Health Equity, Social Justice, and Human Rights concentration within its Master of Public Health program. This prepares participants for positions in diverse areas of public health through training in quantitative, qualitative, and community-engaged approaches in research and practice. A cross-cultural and interdisciplinary concentration, its aim is to empower students with a fundamental understanding of health equity, anti-racism, social justice, and human rights. The concentration is hosted by the UNC Gillings departments of Epidemiology, Health Behavior, and Environmental Sciences.
LGBTQ+ Affirming Healthcare Series
The LGBTQ+ Affirming Healthcare Series hosted by the University of Louisville Health Sciences Center is a self-paced health care training program designed for students and providers across the health sciences. Topics covered in the series uphold the mission to provide inclusive and affirming health care for the LGBTQ+ community through advocacy and skills-building based on best practices. Attendees can earn an optional certificate of completion by completing at least four content modules and participating in a live patient simulation session. Eighty individuals earned this certificate during the 2019-2020 LGBTQ+ Healthcare Series, which had nearly 450 participants from across the U.S. and Puerto Rico in total.
OEDI Taking Action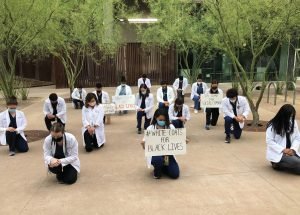 In early 2020, the University of Arizona College of Medicine – Phoenix's Office of Equity, Diversity, and Inclusion (OEDI) hosted the highly successful Building the Next Generation of Academic Physicians National Conference, which brought together diversity thought leaders to help improve the number of underrepresented trainees who seek a career in academic medicine. Later in the year, the campus community assembled in solidarity with the Black Lives Matter movement in response to the killings of unarmed Black Americans and subsequent civil unrest. The OEDI held a series of dialogue sessions to address police brutality and protests around the country. Through these sessions, a 12-step action plan was developed to work toward dismantling racism as well as eradicating the barriers and deficits that it creates.
Taking Anti-Racist Action Steps
Following the killing of George Floyd less than five miles from campus, the University of Minnesota School of Nursing (UMN Nursing) renewed fervor for promoting anti-racism, examining White bias, and taking action steps to create a more diverse and equitable climate. The school's Inclusivity, Diversity, and Equity (IDE) committee created an anti-racism and Black Lives Matter resource guide, which is available on the IDE webpage. UMN Nursing hosted virtual listening sessions for campus community members to create action steps and held town hall meetings to recognize community needs and strategize support. The school also reviewed search and selection processes for students and faculty, created a one-year plan to review curriculum for White bias, and developed a plan for IDE work to be included in yearly merit appraisals for staff and faculty.●
This article appeared in our December 2020 issue.