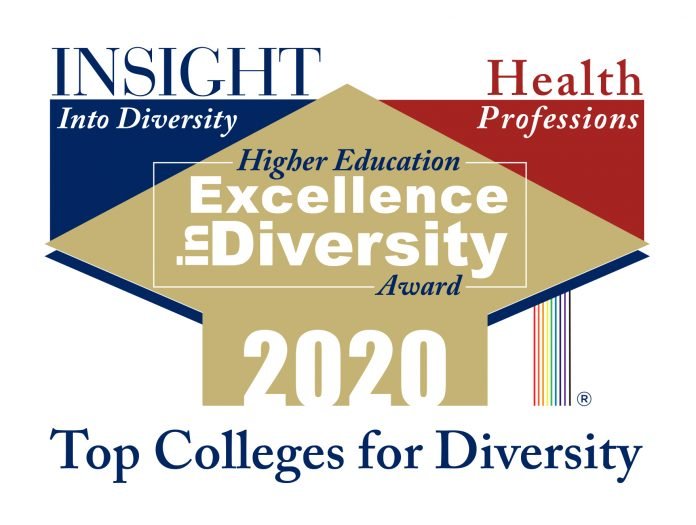 The annual INSIGHT Into Diversity Health Professions Higher Education Excellence in Diversity (HEED) Award recognizes U.S. medical, dental, pharmacy, osteopathic, nursing, veterinary, allied health, and other health schools and centers that demonstrate an outstanding commitment to diversity and inclusion on their campuses. In our December 2020 issue, we recognize the year's winners by highlighting some of the most important factors assessed by the Health Professions HEED Award.
Health and Wellness
Be Well and MINDSTRONG
Be Well is The Ohio State University College of Veterinary Medicine's comprehensive and integrated health and well-being initiative for students, staff, and faculty. Included in the initiative is MINDSTRONG, an evidence-based cognitive behavioral skill program piloted to first-year veterinary students in 2019 that equips participants with coping skills and improves resiliency. The 73 students who participated had statistically significant increases in healthy lifestyle beliefs and behaviors and decreases in depression, anxiety, and stress. Based on this data, the college has made the program mandatory for all incoming first-year students.
Student Success Center
The Duke University School of Nursing (DUSON) has developed a Student Success Center (SSC) which includes two mental health providers. By collaborating with the larger university community to identify referral processes, the center has extended mental health support services. The DUSON undergraduate program has incorporated Wise Mind training for all undergraduate students through orientation sessions and for all faculty who teach in the undergraduate program. In addition, the SSC is supporting a faculty member to become trained in Koru mindfulness to enable the center to provide enhanced meditation and stress management services.
Student Support
To support students academically and socially, Touro College of Osteopathic Medicine – New York has on staff a full-time social worker and a full-time learning specialist as well as an organized wellness program. The program supports student-led health and wellness activities across campus that are focused on reducing stress and promoting peer-to-peer socialization. Further support is provided through a service that offers 24/7 telephone access to Licensed Professional Counselors, which is confidential and free for students.●
This article appeared in our December 2020 issue.