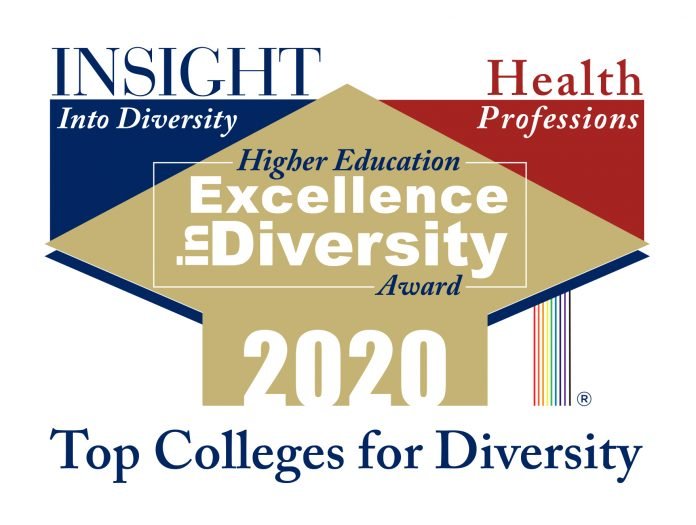 The annual INSIGHT Into Diversity Health Professions Higher Education Excellence in Diversity (HEED) Award recognizes U.S. medical, dental, pharmacy, osteopathic, nursing, veterinary, allied health, and other health schools and centers that demonstrate an outstanding commitment to diversity and inclusion on their campuses. In our December 2020 issue, we recognize the year's winners by highlighting some of the most important factors assessed by the Health Professions HEED Award.
Events and Celebrations
Breaking Bread and Community Discussions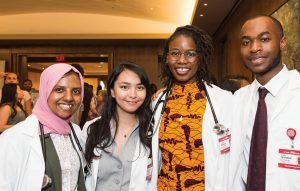 The Weill Cornell Medicine College (WCM) community gathers frequently to make connections beyond medicine through mixers hosted by the Office of Diversity and Inclusion, the LGBTQ+ Steering Committee, and women resident groups. One such event is Breaking Bread, a series of facilitated dinner dialogues to discuss timely topics across the spectrum of diversity and inclusion in a safe, collegial, and communal setting. During the event, WCM community members share a meal together and tackle difficult topics such as "The Election & Our Community: Moving Forward" and "COVID-19 and Our Community: Staying Connected."
Diversity Impact Conference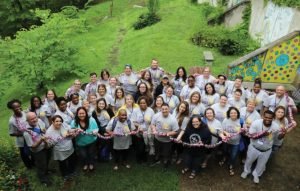 The Diversity Impact Conference (DIC) is an annual Frontier Nursing University event held for diverse nursing and health care professionals. Nurse practitioner and nurse-midwifery students, faculty, and alumni address diversity, equity, and inclusion issues in health care. They also have collaborative and compassionate dialogue and find proactive solutions for improving the health of diverse, rural, and underserved populations, and reducing health inequities and disparities. The 10th annual DIC, themed for the World Health Organization designation of 2020 as "Year of the Nurse and the Midwife: Increasing Diversity, Equity, and Inclusion," was held in a virtual capacity in response to the COVID-19 pandemic.
Community Engagement Institute
The University of Alabama at Birmingham's (UAB) School of Public Health, in partnership with the UAB Center for Clinical and Translational Science, has hosted an annual Community Engagement Institute since 2014. The goal of this year's institute, titled "Sharing the Torch: Mobilizing Across Generations," was to create critical conversations that examine the importance of effective and meaningful information exchange and to mobilize for improved community health. Directed by School of Public Health assistant professor Shauntice Allen, the half-day virtual event had more than 200 participants.
Diversity Speaker Series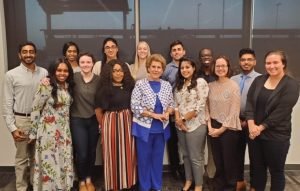 Texas Christian University and University of North Texas Health Science Center (TCU and UNTHSC) School of Medicine Diversity Speakers Series promotes ethnic diversity and multicultural awareness through increased interaction with high-profile multicultural scholars, dignitaries, and personalities on campus. The series is designed to inspire participants to consider perspectives other than their own, encourage civil debate, broaden the basis for critical thought, and promote cultural understanding. The inaugural speaker was Antonia Novello, the first woman and first Hispanic to serve as U.S. Surgeon General.
Minority Health Conference
For 40 years, the UNC Gillings School of Global Public Health has hosted the Minority Health Conference, the oldest and largest student-led health conference in the country. The event seeks to raise awareness of health disparities and mobilize coalitions of students, community members, and academics to take action for change. This year's theme was Truth to Power: Exercising Political Voice to Achieve Health Equity, featuring LaTosha Brown, an award-winning community organizer, political strategist, and co-founder of the Black Voters Matter Fund and Abdul El-Sayed, a physician, progressive activist, and professor.
Día de los Muertos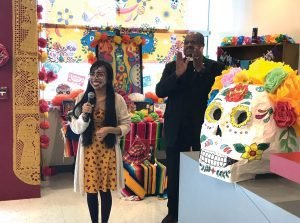 The University of the Incarnate Word Feik School of Pharmacy's National Hispanic Pharmacists Association (NHPA) chapter, established in 2019, was the first in the country. In observation of Día de los Muertos (Day of the Dead), the NHPA invites diverse populations of students, faculty, and administrators to honor the lives of deceased loved ones.  In a warm environment of decorations, prayers, and fellowship, the school engages culturally by exchanging memories and stories while enjoying traditional foods such as corn in a cup and pan de muerto (bread of the dead).
Vanderbilt University School
of Nursing Events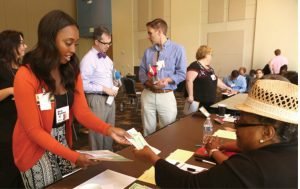 Vanderbilt University School of Nursing (VUSN) events and celebrations are designed to meet the needs of all community members while promoting diversity, equity, and inclusion. The Dean's Diversity Lecture Series, held throughout the year, explores diverse backgrounds, cultures, ideas, and viewpoints. Two of the school's most significant events, Diversity Month and Diversity Day, are driven by student affinity groups that give presentations on relevant topics. In 2021, VUSN will host the second national LGBTQI+ Summit for top U.S. nursing programs and governmental leaders as part of a greater effort to provide culturally sensitive care and enhance LGBTQI+ outreach.●
This article appeared in our December 2020 issue.